Experience High-Octane Thrills with F1 Miami Grand Prix Paddock Pass
There is nothing more thrilling than being front and center for a high-octane race as the world's best drivers compete head-to-head on one of the Grand Prix's most challenging tracks. For only the second time in history, Formula 1 returns to the Sunshine State in 2023 for an exhilarating weekend of racing at the Miami International Autodrome. Surrounded by gorgeous white sand beaches, incredible nightlife and balmy weather, 2023 Miami F1 Gran Prix will run from 5-7 May, with practice on Friday, May 5, qualifying on Saturday, May 6 and the Grand Prix main race on Sunday, May 7.

Sienna Charles' luxury concierge service is proud to offer our discerning clientele exclusive F1 Paddock Pass to one of the world's most sought-after races. From the first rev of the powerful engines to sipping after-race drinks in Miami's exclusive F1 Paddock Club, our F1 VIP tickets ensure a one-of-a-kind experience for our members.
Rev Up for the Race with an F1 Paddock Club Pass
Learn More
Formula 1 Miami GP 2023
The Formula 1 Miami Grand Prix will be hosted at the Miami International Autodrome, a track specifically designed to challenge drivers. With a dynamic blend of high- and low-speed corners, tight turns, high walls, numerous DRS (drag reduction system) zones, and a wide-open straightaway, the 3.4-mile track guarantees an exhilarating race as 20 of the world's best drivers and top teams push the 1,000-horsepower open-wheel cars to the limit.
In 2022, thousands of spectators were part of a thrilling weekend that culminated with Red Bull's Max Verstappen defeating Ferrari's Charles Leclerc. 2023's race is sure to be even more exhilarating as drivers battle for the top spot on the podium.
To make the 2023 edition even more thrilling, a series of upgrades are being developed, including paddock expansion and circuit resurfacing. The organizer is developing an all-new 'Team Village' inside the Hard Rock Stadium to house hospitality units for all F1 teams. As for the track, Tilke Engineers & Architects will lead a complete repaving of the 3.36-mile track to open up more overtaking opportunities for an even more thrilling spectacle.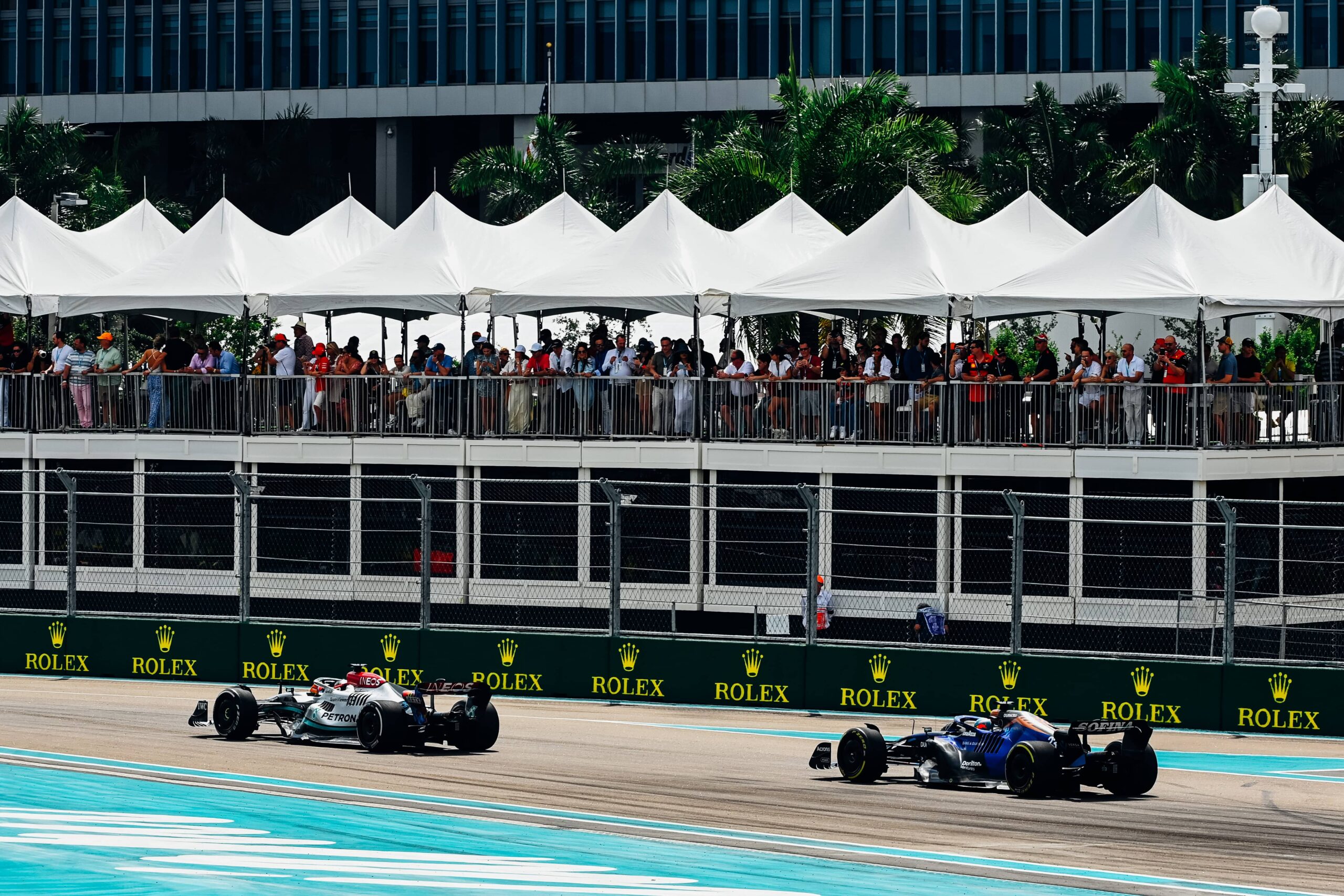 F1 Paddock Club Experiences
Sienna Charles secures highly sought-after F1 Miami Paddock Club tickets to deliver exclusive access to every moment of Miami's GP for our discerning clientele. Sip vintage champagne and enjoy culinary delights from the luxury of the suite above the pit lane, which offers thrilling front-row views of the start-finish line and every pit stop.
Beyond Behind The Scenes
Our F1 Paddock Pass allows our discerning clientele to be part of the thrills with access to the ultra-exclusive daily Pit Lane Walk, where teams prepare and plan for each race. With F1 Miami tickets, our members have the unique opportunity to be up close and personal with unbelievably powerful race cars and the best drivers in the world while witnessing seamless teamwork in action.
Our Formula 1 VIP tickets also include access to join behind-the-scenes interviews with the drivers before and after their races. The F1 VIP ticket price includes this incredible opportunity to ask questions and collect autographs, creating a truly immersive Formula 1 racing experience. Sienna Charles delivers a once-in-a-lifetime opportunity for our members to experience every thrilling moment of the F1 action like never before.
A Haven of Sports Hospitality
Miami's F1 Paddock Club is a haven of hospitality where global and local dishes are thoughtfully curated by world-class chefs. From hand-selected, market-fresh local ingredients to expertly selected wines and attentive waitstaff, the Paddock Club offers an ultra-luxe fine dining experience for our members.
Immersive Experiences and Exclusive Action
After the exhilaration of witnessing the best drivers in the world compete on one of Formula 1's most challenging courses, our members can relax in Miami's F1 Paddock Club. The F1 VIP ticket price includes access to exclusive lounges that each offer live entertainment, F1 simulator games, and diverse experiences sure to thrill our discerning clientele.
Elevate the Experience with a 5-Star Luxury Hotel Stay
After a day filled with nonstop thrills and excitement, our ultra-high-net-worth clientele deserves to have every need catered with a relaxing stay at one of Miami's finest 5-star luxury hotels. Our travel concierge team's years of experience allow us to curate ultra-luxe 5-star hotel stays for our members that offer impeccable hospitality and world-class amenities to ensure an unparalleled experience.
The Setai Miami Beach
Located just 30 minutes away from the Miami International Autodrome, The Setai offers Asian-inspired hospitality, modern elegance, and stunning views of gorgeous beaches. With direct beach access, three heated oceanfront pools, and an array of fine dining restaurants, this 5-star hotel offers the perfect luxury accommodations to complete a whirlwind getaway for discerning travelers with F1 Miami tickets.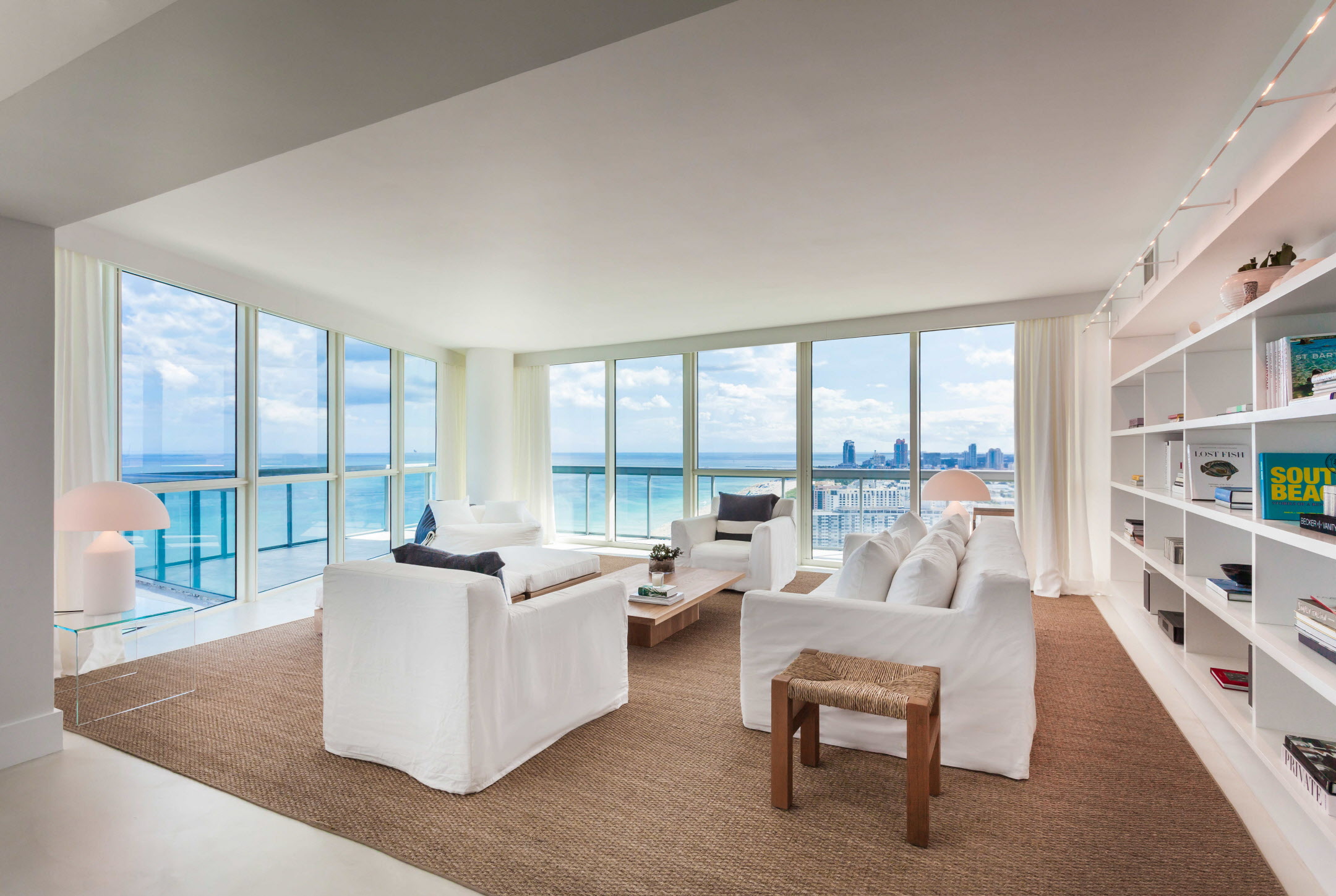 Four Seasons Hotel at The Surf Club
Another world-class luxury hotel situated only 30 minutes from the Miami International Autodrome is the Four Seasons Hotel at The Surf Club. This renowned luxury hotel, nestled against Surfside's stunning white sand beach, offers expansive suites, three climate-controlled outdoor pools, beautifully appointed designs and ultra-luxe amenities. The Four Seasons Hotel at The Surf Club is an ideal spot for Sienna Charles members to unwind after enjoying all the exclusive and electrifying moments that come with our Formula 1 VIP tickets.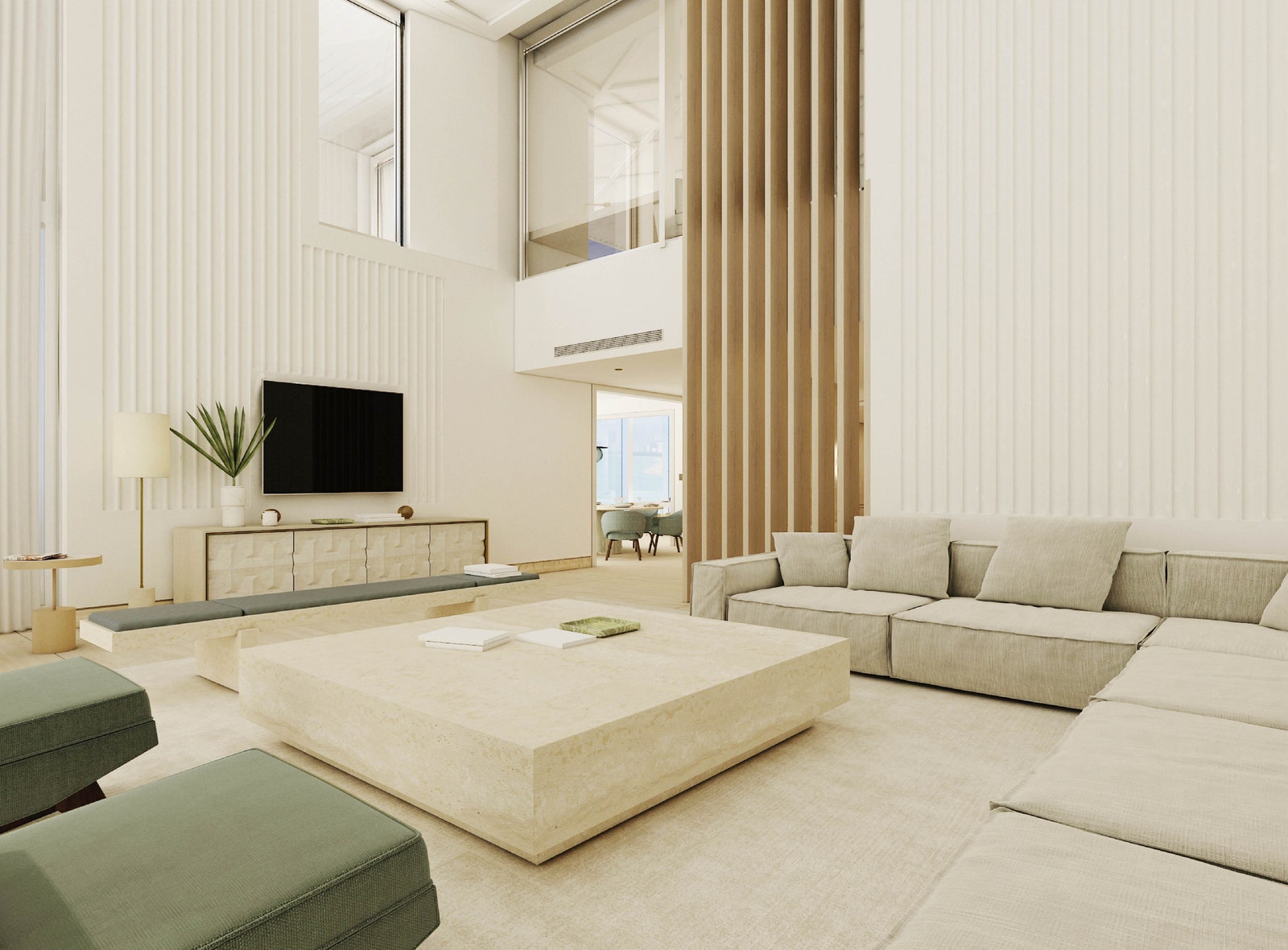 Exclusive Reservations at In-Demand Fine Dining Restaurants
From local favorites and trendy bistros to world-renowned Michelin star restaurants in Miami, our members receive access to exclusive reservations at the most coveted fine dining establishments. Our luxury VIP concierge team can secure premier seating with breathtaking views and world-class cuisine to complement our members' F1 Paddock tickets, creating the ultimate Grand Prix getaway.
The Surf Club Restaurant
Tucked inside the ultra-luxe Four Seasons Hotel, The Surf Club Restaurant by Chef Thomas Keller is one of the hottest fine dining spots in Miami. This one-Michelin-starred restaurant offers guests a members-only dining experience in a golden-hued ambiance, perfect for intimate conversation after the thrilling excitement of the F1 Paddock ticket events. The restaurant's classic Continental cuisine is expertly plated and served in a modern style that honors the location's history of grand dinner parties, with Miami's incredible skyline serving as the perfect backdrop.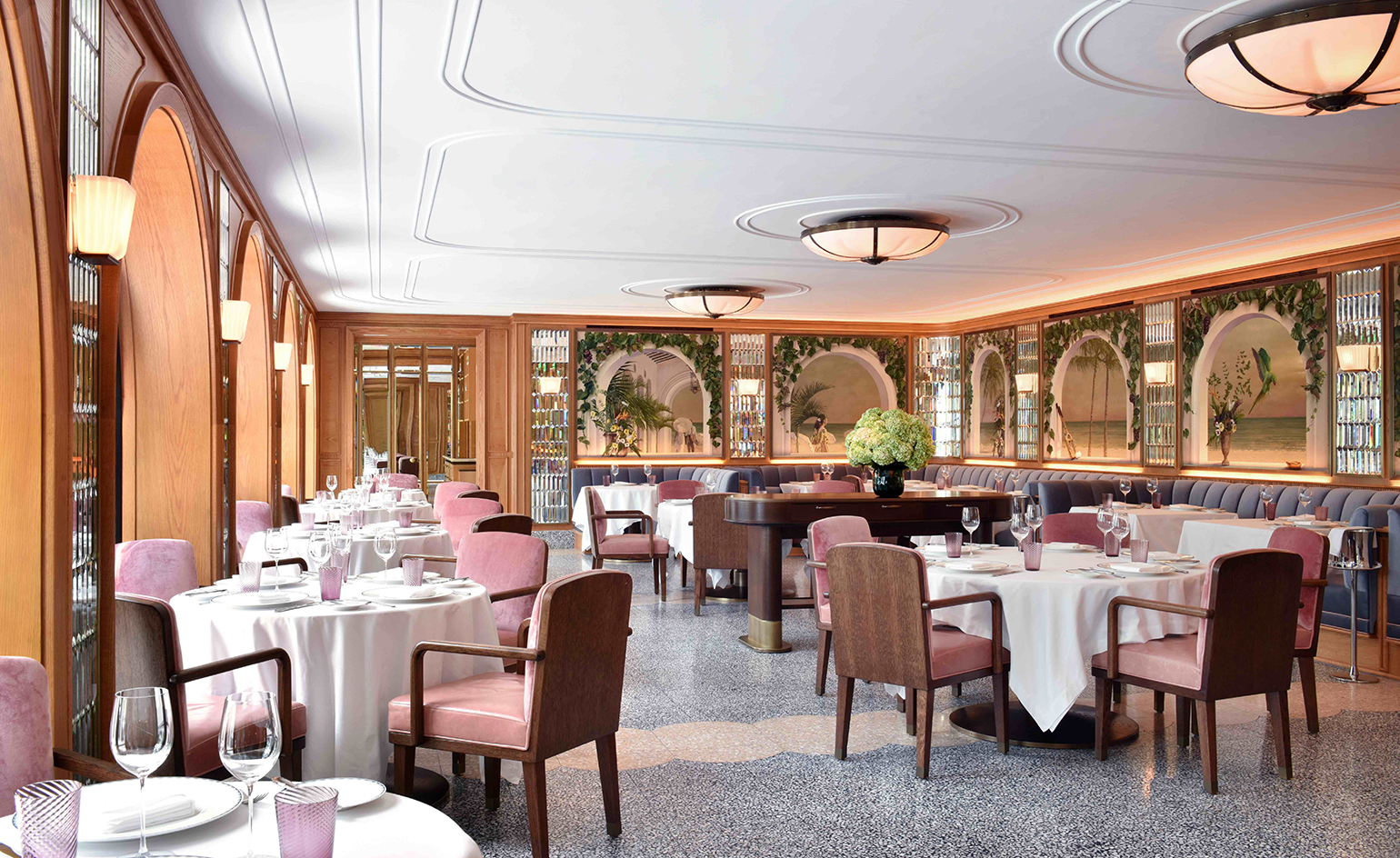 Carbone
Carbone, one of the most renowned Italian restaurants of the past decade, has planned an ultra-secret dinner party pop-up to celebrate Miami's highly anticipated Grand Prix Formula 1 Race. With old-world glamour, authentic Italian dishes and expert hospitality, Carbone is an ideal location for celebrating the thrill of the race.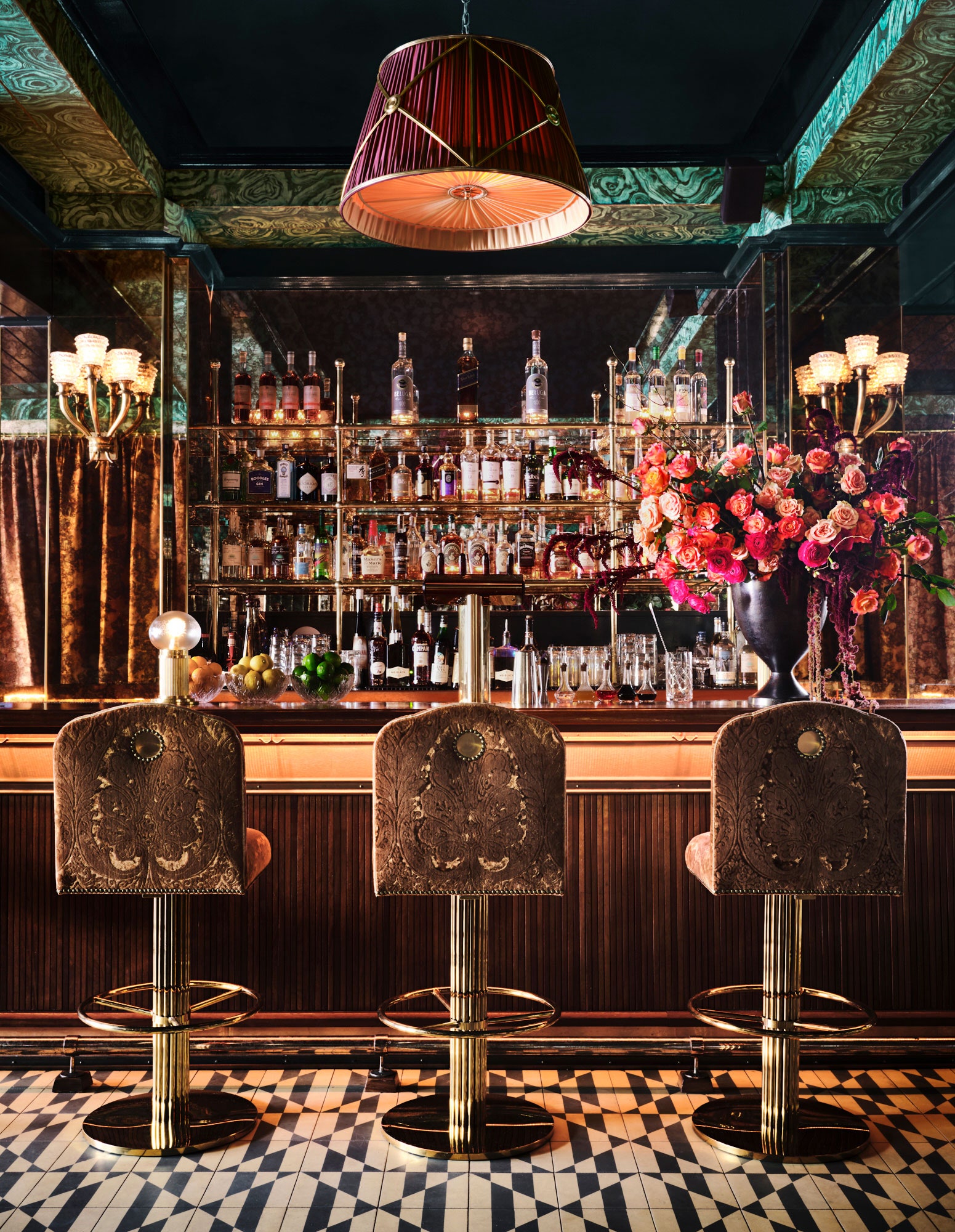 Explore Electrifying F1 Experiences in Luxurious Style with Sienna Charles
Learn More