Exhilarating Winter Experiences, Elevated
Winter is around the corner and for those who love nothing more than flying down a mountain in a rush of cold air over an expanse of unbroken white powder, helicopter skiing and snowboarding is the ultimate luxury activity.
Leaving directly from a private helipad and flying to the top of a pristine mountain for helicopter skiing or snowboarding is an ethereal and unforgettable moment and just the beginning of a one-of-a-kind experience. Our members have entire peaks to themselves to ski or board down immaculate slopes with breathtaking views as many times as they desire. After an exhilarating day, our discerning members return to their luxury chalets to sip hot beverages and relive the experience by a crackling fire.
Sienna Charles' luxury travel concierge delivers the ultimate gift of time packaged in a thrilling adventure like high mountain heli skiing for our ultra-high net worth clientele. Each winter escapade is hand-tailored to our client's individual desires, seamlessly designed and impeccably executed to elevate the overall experience.
Our founder, Jaclyn Sienna India, has curated exclusive helicopter snowboarding and skiing in some of the top destinations around the world, from France to Italy and Switzerland.
Courchevel, France
With its chic après-ski bars, off-piste adventures and Michelin-starred and luxury restaurants, Courchevel in the Tarentaise Valley is a paradise for heli skiing and boarding, no matter your level of expertise. Snowfall is practically guaranteed throughout the entire winter season, and there are endless options for backcountry skiing.
This stunning winter haven is home to Les 3 Vallées, the largest ski area in the world, and most of its pristine slopes are at an altitude of 5,900 feet or above. With a private helicopter, discerning travelers have exclusive access to the highest peaks and their360-degree views of the valley and surrounding summits. Take in the humbling grandeur of Mont Blanc and Les Écrins or venture into unbroken off-piste terrains.
Every detail is handled by our travel concierge service, including a private expert guide, so skiers and snowboarders of any skill can enjoy the best heli skiing in the world.
Your helicopter skiing and boarding experience might begin at the top of the legendary summit, Cime Caron. Perched at 10,482 feet above sea level, it's the highest peak in Courchevel and it offers a stunning panorama of the French, Swiss, and Italian Alps. Take in the awe-inspiring view in complete and utter silence before carving a path down one of the pristine off-piste slopes with an incredible heart-pounding thrill.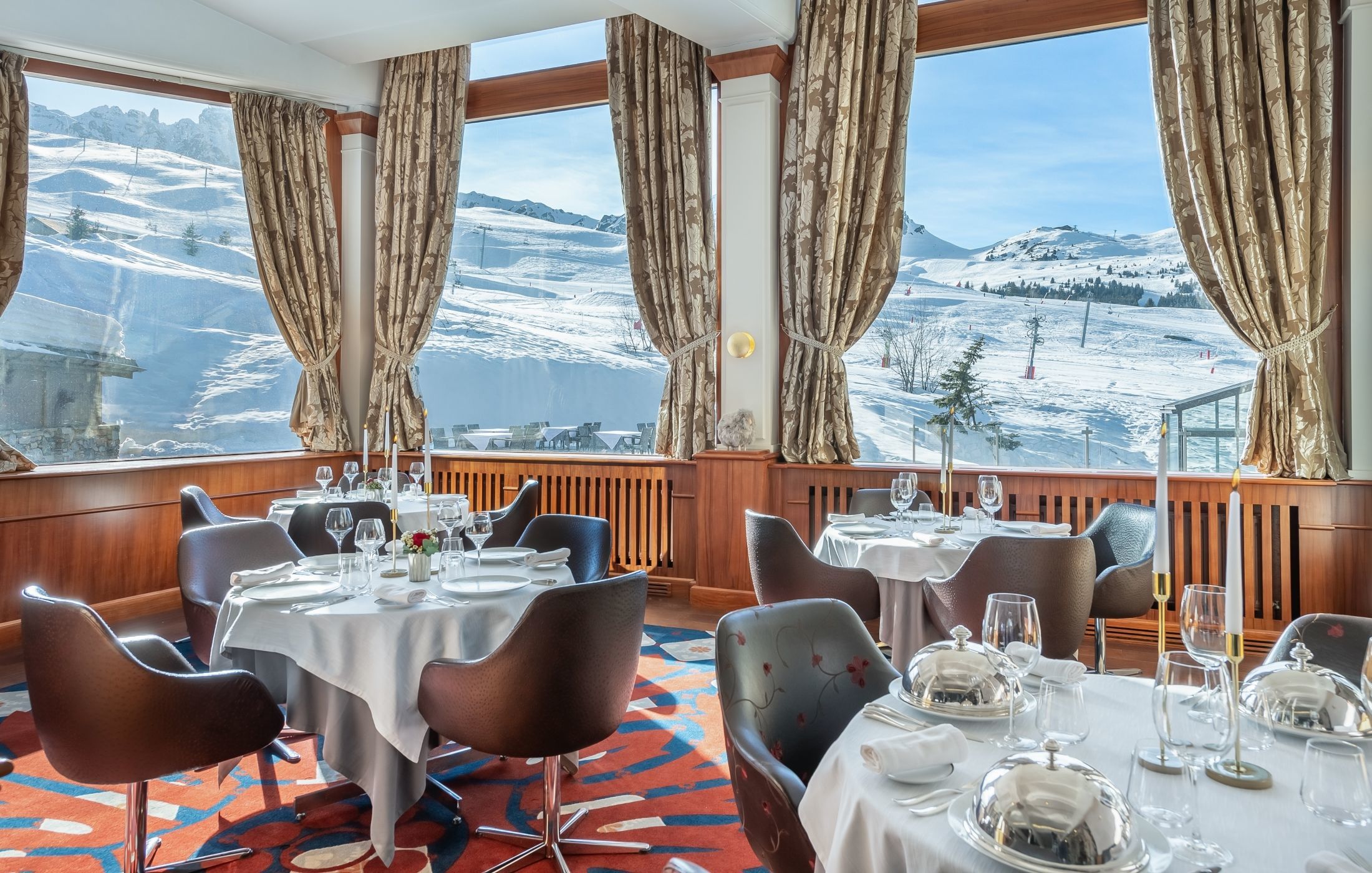 Dolomites, Italy
Originally an expansive coral reef in the primordial ocean, the Dolomites now rise 9,842 feet at its highest peak. Part of a UNESCO World Heritage Site for over a decade now, the Dolomites are considered one of the most gorgeous mountain ranges in the world. The Pale Mountains have been a favorite among the adventurous for over two centuries, but accessing this incredible destination with a heli boarding or skiing experience expertly delivered by our luxury travel concierge is truly a once-in-a-lifetime experience.
Start your day of heli skiing or boarding by warming up on the beginner-friendly slopes of Alta Badia. With gentle, rolling terrain, it's the largest high-altitude plateau in Europe and the ideal place to revel in the remarkable views of the Dolomites. For a more thrilling ride, take a helicopter to Marmolada Glacier, which is the largest glacier in the Dolomites. Its impressive 10,967-foot peak makes it the perfect heli skiing paradise for beginners and advanced skiers alike. Glide down one of the many marked trails or venture into the backcountry for off-piste powder and really test the limits of high mountain heli skiing or boarding.
For an extended and even more exhilarating day of helicopter skiing, fly over to nearby Cortina d'Ampezzo and disembark at the 10,569-foot summit of magnificent Monte Cristallo. Cortina d'Ampezzo, located in the heart of the southern Dolomitic Alps is world-renowned for its stunning beauty, majestic mountaintops, and for hosting the 1956 Winter Olympics.
Monte Cristallo is a premier location for helicopter snowboarding or skiing with its abundance of off-piste slopes and mesmerizing views of Croda Rossa di Sesto and the Tre Cime di Lavaredo. Take in the glorious beauty before gliding down the renowned slope of Creste Bianche, which is a favorite of World Cup athletes, or slide down the idyllic Canalone del Diavolo, which is a picture-perfect run for those who prefer forest skiing and an even quieter slope.
With an expert guide hand-selected by our luxury travel concierge service, discerning members will have access to these and every incredible and unexplored area of the Dolomites.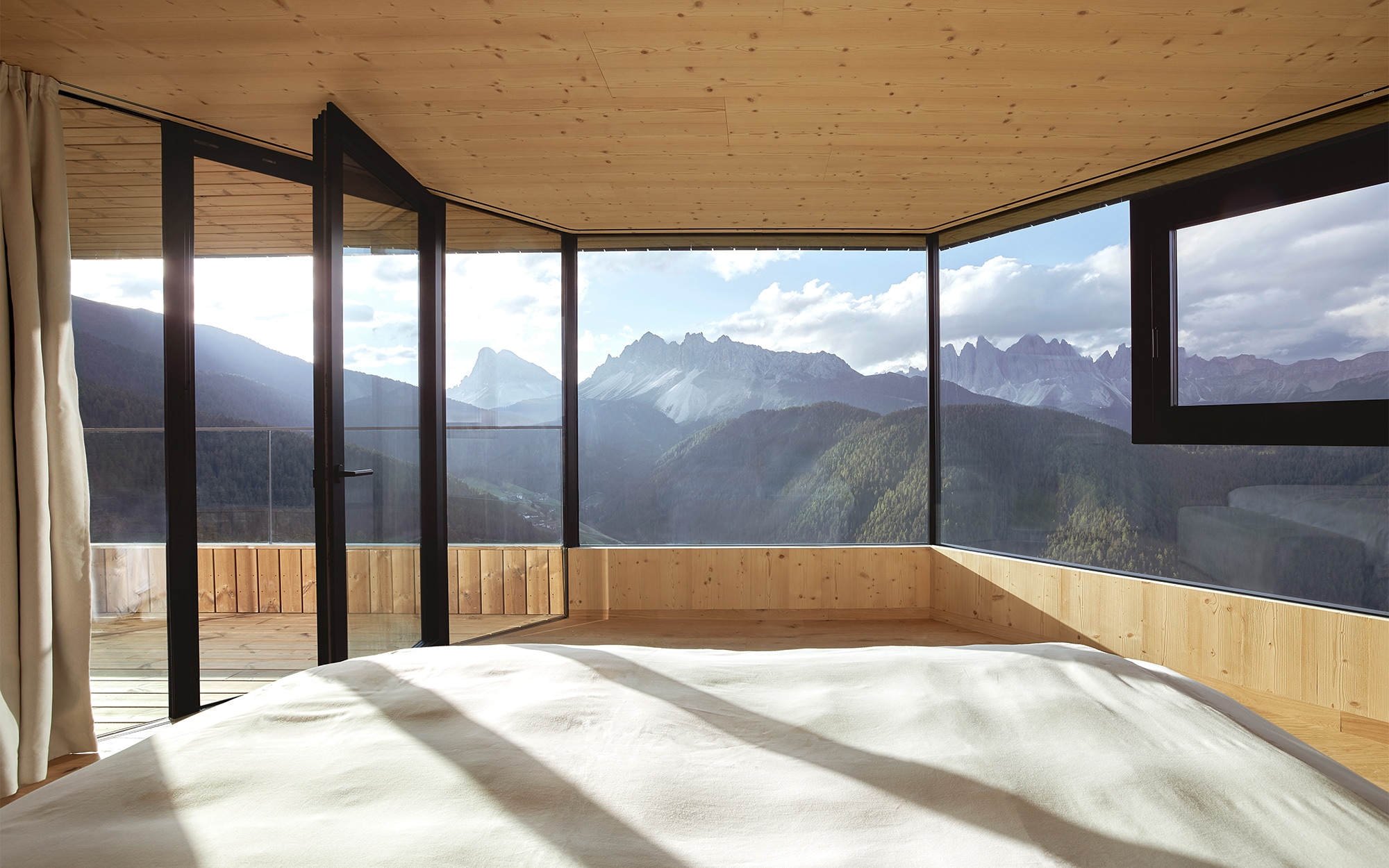 Zermatt, Switzerland
Experience Switzerland from the foot of the iconic Matterhorn mountain, Zermatt is a top destination for heli boarding and skiing as it offers fresh powder and striking views of some of the highest peaks in Switzerland.
The car-free expanse is located in Valais, six miles from Theodul Pass and nearly 15,000 feet above sea level. It is only accessible by car or helicopter, and the helipad is located a few short steps from the main square, creating the ultimate convenience for our discerning clientele.
Upon arrival, guests enjoy a captivating view of the Matterhorn while exploring the abundance of slopes Zermatt has to offer. With more than 200 miles of unrivaled pistes and extensive off-piste terrain, experts and beginners alike can enjoy a thrilling day of skiing or snowboarding.
The best heli skiing in the world happens in the Swiss Alps. For a truly unique experience, our members can helicopter to the summit of the Matterhorn for an unforgettable 360-degree view of the imposing Swiss Alps. Along with the marked trails, the mountain's backcountry is replete with plenty of rarely skied fields for those with insider information on how to locate them.
Sienna Charles members enjoy exclusive access to some of the most breathtaking and difficult-to-reach peaks, leading to unmatched heli skiing and snowboarding on truly untouched snow. Later, you can relive the experience as you unwind over a world-class meal and exquisite cocktails at one of our curated luxury 5-star hotels.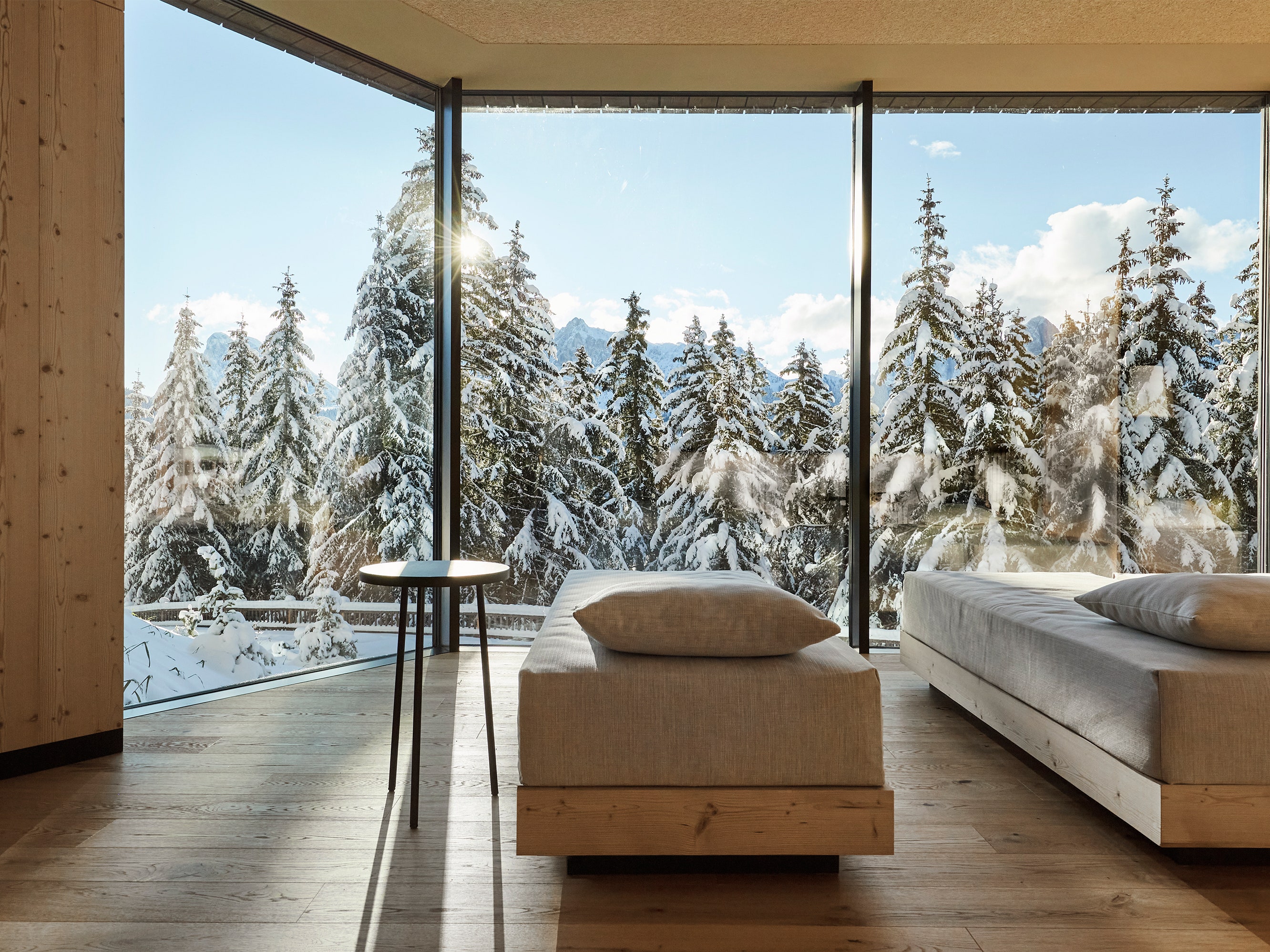 St. Moritz, Switzerland
St. Moritz is the original winter playground, enchanting visitors since 1864 when English aristocrats first arrived and discovered the endless joys of winter sports. It is known for offering some of the best heli skiing in Switzerland, and the charm of the slopes and the city's old-school atmosphere will inspire you as you ski through Valletta dal Güglia or a carve path through the backcountry of the Bernina Range.
Members can reach St. Moritz by helicopter directly from the Zurich airport or nearby Samedan. The helipad is steps away from the center of town, and your thrilling adventure through a winter wonderland of snow-capped peaks and world-class skiing is one luxury car ride away.
Avid skiers will enjoy flying down the powdery slopes that snake through 217 miles of pistes and extensive off-piste terrain on the impressive mountaintops of St. Moritz. For a spectacular challenge, helicopter to the 12,973-foot summit of the highest mountain range in the Eastern Alps, Piz Bernina.
Or round out the incredible experience with a helicopter ride to Fuorcla Chamuotsch. At 10,837 feet above sea level, it offers some of the most intoxicating heli boarding and skiing in the Swiss Alps.
No matter what adventure you're looking for on the slopes in St. Moritz, our luxury travel concierge service ensures our clients get the best views, pistes, no matter the adventure. Whatever you're looking for on the slopes, our luxury travel concierge will ensure you get the best views of the valley before partaking in fine dining at one of the many luxury restaurants in St. Moritz.