Bar Monette - Sip & Savor
As the sun sets over the Pacific, the lights of Santa Monica begin to twinkle, casting a golden glow over the city. Nestled among the trendy bars and restaurants that line the streets is Bar Monette, a sophisticated yet cozy tapas bar that has quickly become a favorite haunt of the city's most discerning diners.
Bar Monette, the highly anticipated wine bar and pizzeria, has finally opened its doors. With its emerald tones and moody ambiance, this chic spot is the perfect place to unwind and indulge in some of the town's best wine and pizza pairing. Located just steps away from the ocean views, the bar boasts an extensive wine list and a menu full of delicious, wood-fired pizzas that are sure to satisfy any craving. Owned by star Toronto chef Sean MacDonald, Bar Monette promises an unforgettable dining experience that combines rustic charm with impeccable taste. Whether you're looking for a romantic night out or a casual evening with friends, it is the perfect destination for any occasion.
Experience the Perfect Pairing of Wine and Pizza at Bar Monette. Reserve Your Table Now with Sienna Charles
Learn More
Chef Sean's Signature Touch
Located in the old Red Ruby space at 109 Santa Monica Blvd. Bar Monette is the brainchild of Sean MacDonald, a renowned chef hailing from Toronto, Canada. MacDonald has made a name for himself in the culinary world with his refined techniques, focus on quality ingredients, and passion for creating memorable dining experiences. The chic place is the latest addition to the area's thriving culinary scene, offering an intimate and cozy setting that serves up refined small plates, Neapolitan-style pizza, and a carefully curated selection of wines.
One of the things that set Bar Monette apart is its ambiance. MacDonald has created a space that feels both intimate and stylish, with a mix of worn woods, marble accents, and copper details. The restaurant is adorned with colorful frames and mismatched artwork, giving it a cozy, homey feel. Stepping inside, Bar Monette is a world of comfort and elegance.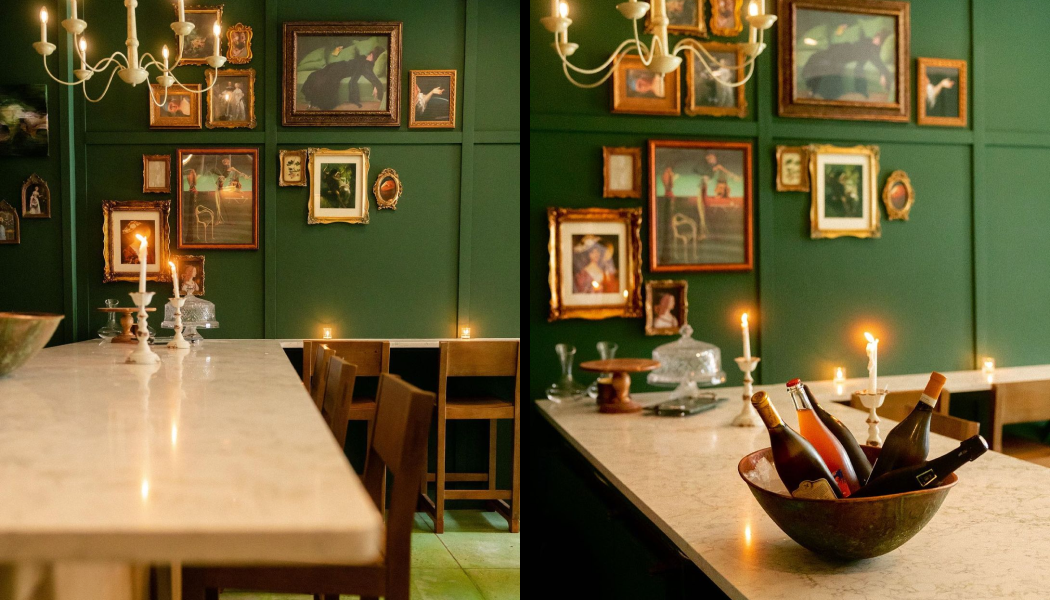 To Delight & Impress
From the delectable charcuterie board to the flavorful meatballs, Bar Monette's impressive selection of small plates is perfect for sharing and is one of the place's standout features. Crafted with care and precision. And no visit to Bar Monette is complete without trying one of their Neapolitan-style pizzas. These mouthwatering creations are cooked in a wood-fired oven and feature fresh, seasonal toppings that are sure to delight one's taste buds. In addition to its impressive menu, Bar Monette also boasts an extensive wine list that features a variety of domestic and international labels. Whether one prefers a crisp white wine or a bold red, their knowledgeable, friendly staff is ready to help to find the perfect pairing for a truly memorable dining experience.
Relax, unwind, and connect. It's the place to be for a date night or casual dining. Bar Monette's attention to detail is flawless. From the carefully crafted cocktails to the thoughtfully curated wine list, every aspect of the dining experience is designed to delight and impress. And with Brandon Benoit at the helm as general manager, guests can rest assured that they are in good hands. Benoit brings a wealth of experience to the table and is committed to ensuring that every guest has an unforgettable dining experience at Bar Monette.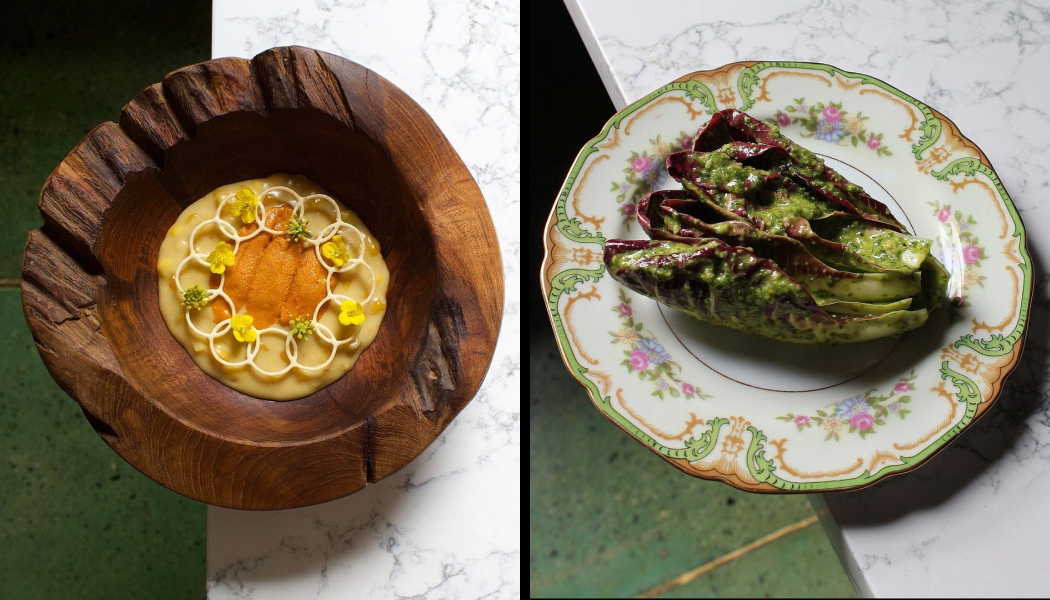 Relaxed & Refined Vibe
The space is decorated with worn wood, marble accents, and touches of copper. This creates a warm, inviting atmosphere that makes one feel right at home. The restaurant's location is also a stone's throw away from the ocean views, making it the perfect spot for a relaxing meal after a long day at the beach or a good walk by the shore. The sunny patio facing the palm trees beyond is the perfect spot to enjoy the coastal breezes and soak in that California sun. Adding to the vibes is the mismatched artwork in colorful frames hanging throughout the walls of the restaurant. Making it more eclectic and trendy --which is the best way to describe the vibe at Bar Monette.
A vision coming to fruition. MacDonald has made Bar Monette one of the sought-after dining destinations in Santo Monica. Its delectable food and fine wine, and cozy yet stylish atmosphere make Bar Monette the perfect spot at the perfect location. Taste the celebration of Italian cuisine and the explosion of flavors of its carefully curated wine selection. Savor its dishes with its inviting and comfortable ambiance. Bar Monette is a must-visit spot for anyone looking for a unique dining experience on the Westside.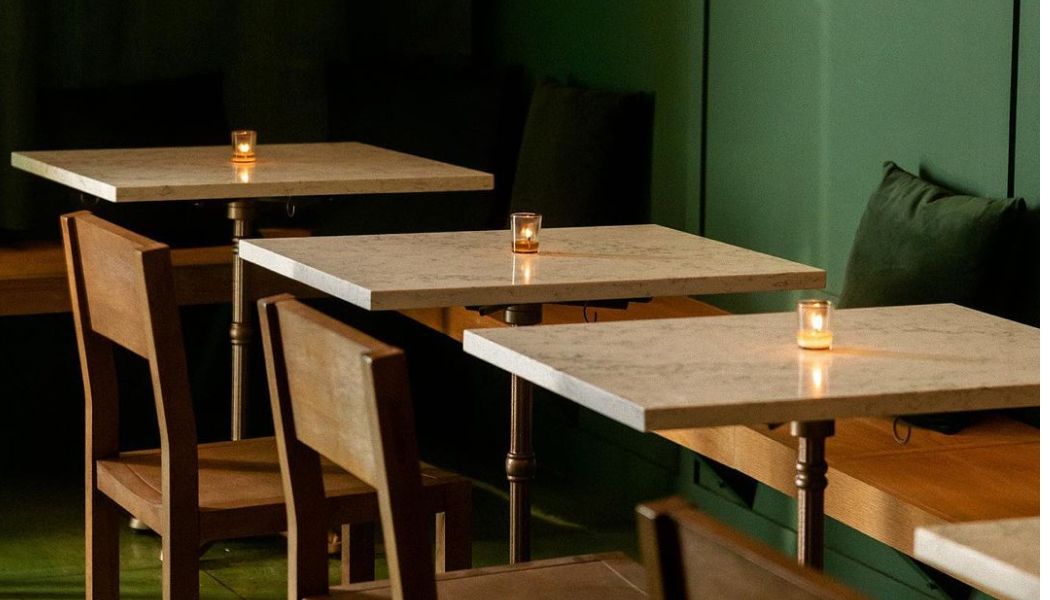 Menus Like Monette's Way
The centerpiece of the menu there is undoubtedly the pizza. The Neapolitan-style pizza at Bar Monette is a must-try and a crime to miss. The pizza is deeply spotty and served in individual portions with a hefty puff and fine dining flourishes. Jeff Whittaker, the chef de cuisine, oversees the menu alongside MacDonald. The pizzas come in a variety of flavors, ranging from a spicy calabrese and honey option to a simple margherita. Guests can even opt to make it Monette's way – meaning truffle and caviar, of course.
One of the standout dishes on the menu is the charcoal-grilled prawns. The shrimp is cooked to perfection and served in yellow oil with greens. The flavors are rich and complex, and no seafood lover should skip them. Excellent selections of wines --by bottle or glass await. Their extensive wine list is so good that even the staff is more than happy to make recommendations. There's even a deep basis of open bottles at the restau, that gives Bar Monette a high-end party vibe.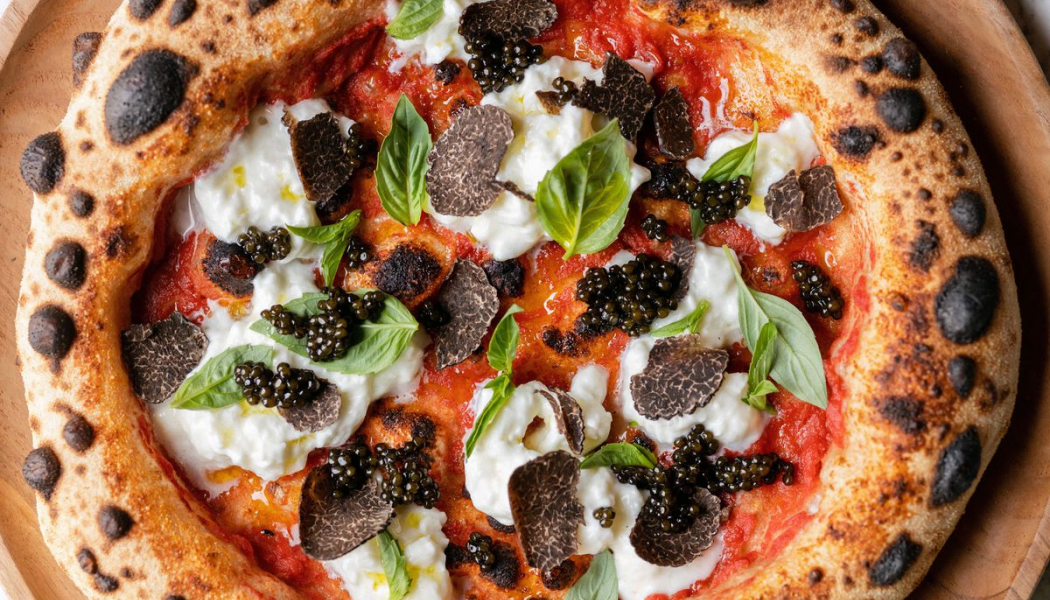 Cozy & Intimate
MacDonald has successfully reinvented the space, creating a brand-new dining experience while preserving the building's unique charm and character. Situated in an ideal location, the restaurant is perfect for those seeking a delicious meal after spending a day at the beach. With its proximity to the ocean, being just a block away, and its convenient accessibility from anywhere in Santa Monica, it offers a delightful dining option for all.
Bar Monette in Santa Monica is a testament to the idea that a restaurant can be both stylish and welcoming. The space manages to be both intimate and approachable, with a mix of natural materials, candles, and artwork creating a warm and inviting atmosphere. The design of the restaurant is also informed by its location in Santa Monica, with a nod to the city's laid-back beachy vibes. Whether one is looking for a cozy spot for date night or a place to unwind with friends over good wine and small plates, Bar Monette is definitely the place to be.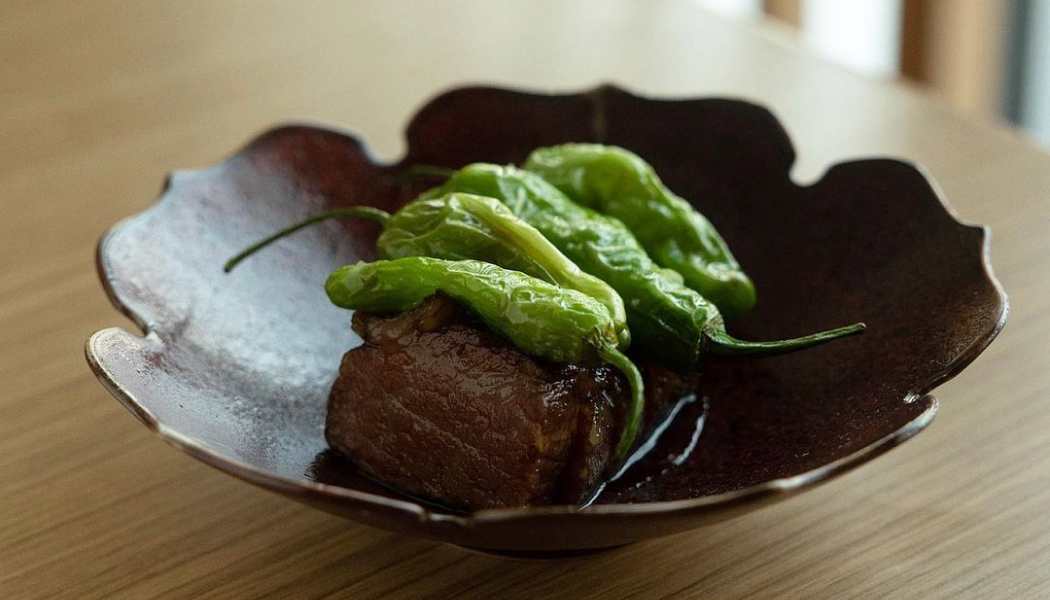 Experience the Perfect Combination of Flavors, Ambiance, and Service at Bar Monette – Book Your Reservation with Sienna Charles.
Learn More