The Twenty Two London – A Creative & Curious Affair in Mayfair
Redefining The Renaissance of The Hospitality Scene in Mayfair
Redefining the renaissance of the hospitality scene in Mayfair. Indulge in the new lease of life in London's playground for the rich and famous. The Twenty Two is a space for the creative and curious. They are not afraid to bring on bold colors, fabrics, and patterns. An ambitious passion project that goes beyond a mere hotel and private club in London. Delivering grandeur with conviviality.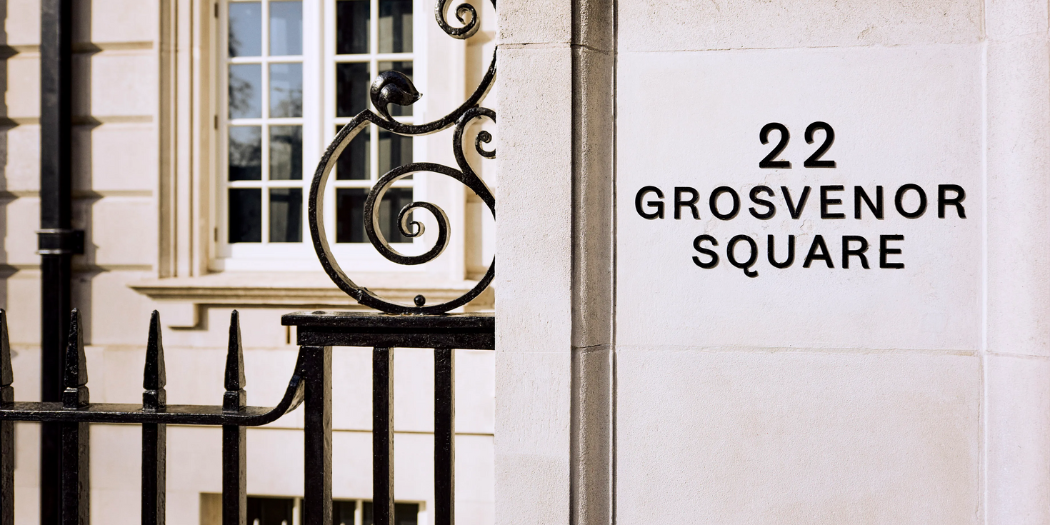 Offering The Ultimate Luxury – Time
Once a residential single-family home of a Duke with a rich history of candlelights and shadows, the Edwardian manor has been turned into a 31- luxury room hotel, all-day restaurant, and a private members' club by Navid Mirtorabi. But it's more than its 31-rooms. Navid Mirtorabi created a hideaway most shocking to Mayfair's posh neighborhood: No Dresscode.
Their Leading Mantra is to "Come as you are".
Allowing freedom of creativity and expression. Essentially a London living room where people come to network or bump into friends without worrying about how they look. Offering the ultimate luxury – time. Members feel at ease coming in 4x a week to dine, relax, party, and chill, as they are recognized by friendly staff with their favorite tables ready. As guests return, each will see changes in their room with their preferred bespoke collection of books or even eclectic choice of playlists.
It truly is a manor where all stories have been told, and more is yet to unfold and be kept secret. Delivering the five-star expectation of Mayfair's hotel scene with a chic and youthful addition. London is undoubtedly one of the most famous cities for its private clubs. And The Twenty Two, far removed from its stuffy and pretentious neighbors - has unending artful touches with a discreet vibe.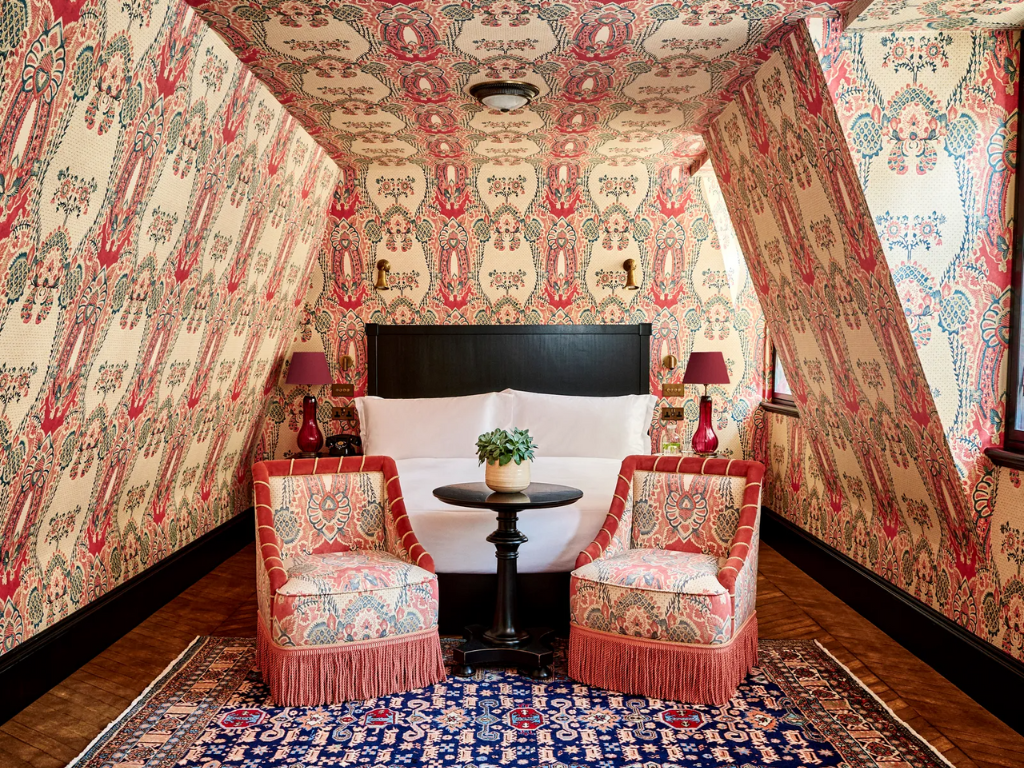 An Invitation To Expect The Unexpected
Inspired by the 18th-century French Parisian vibe, the 42,500 sq ft. property at the corner of Grosvenor's Square is dedicated to the art of lingering. They are the exact definition of contemporary maximalist interiors.
The Twenty Two is changing Mayfair's exclusiveness. With its open public dining and touch of old-world glamour, it's a place for the playful and young. The private members' club is tailored to fit the hotel's tagline 'For The Creative & Curious.'
The redevelopment and redesigning of the old Parisian building were handled by an experienced but very young management team. Aiming to do things differently, everyone is welcome, especially the youth. A vast majority of them are just under their 40s. This space draws the young, carefree, and financiers who frequent this affluent area of the city. The Managing Director, Darius Namdar, said, "Our vision is to instill a more playful side to Mayfair."
Offering a sexy and playful experience, the interiors are the work of the designer Natalia Miyar. A founder of renowned luxury design – Natalia Miyar Atelier. Each luxury hotel room is designed with elegance but without taking itself too seriously. This project's location, design, size, and materials make it a massive undertaking.
The cuisine takes inspiration from modern British and classic southern European and a touch of Mediterranean. With not just their menu but each ingredient speaking for itself, the dishes are seasonally well-executed. In addition, the Twenty Two works closely with local suppliers and is conscious of the sustainability of British produce.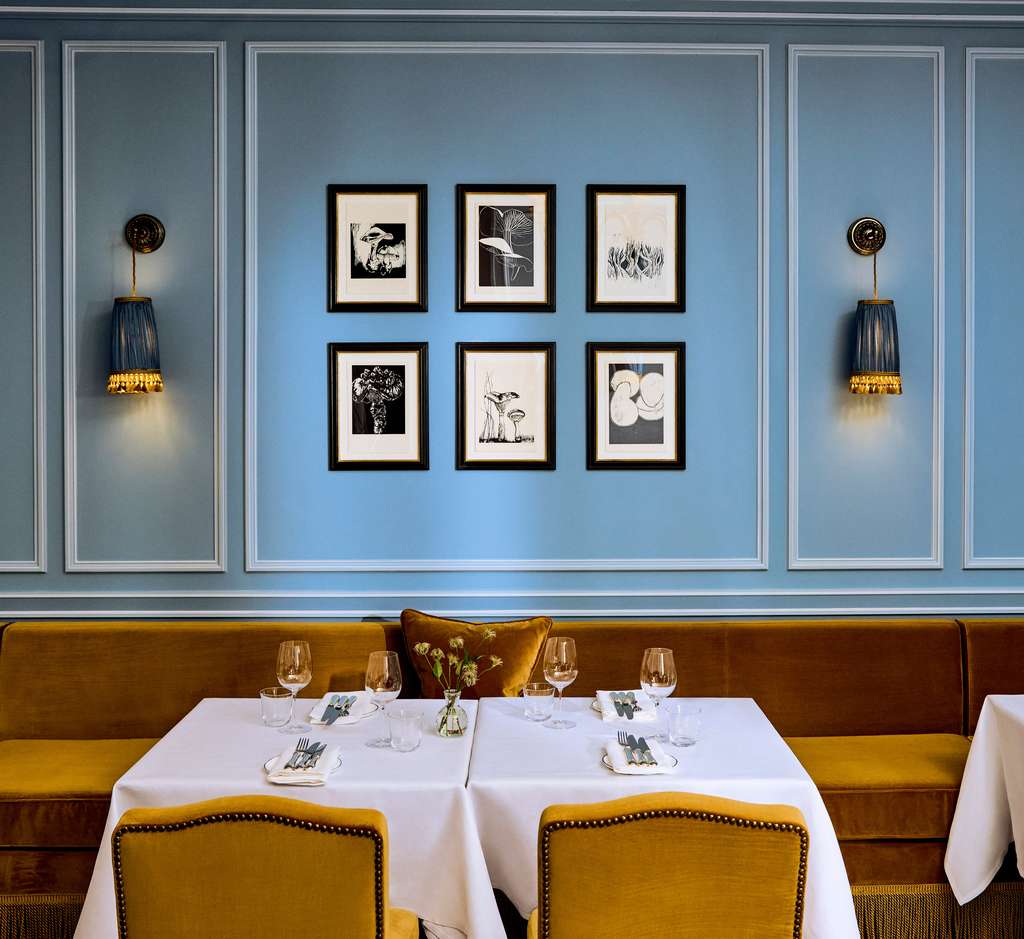 Diving Into The Creative & Curious
Innovative and stylish. Culture is created, and art is disseminated at The Twenty Two. Designed for creative cohorts as a Westside hideaway. The lavishly decorated luxury boutique hotel has details on every corner that you could immerse yourself in. A series of vintage prints from the Lausanne Beaux Arts, artwork by Laila Tara H, everything at this place is intricate, artsy, and intimate. Their taste is the story coming together to create a unique perspective.
Blending colors and patterns, light and dark, bold and subtle textures, The Twenty Two experience inspires guests and members to think differently. Combining luxury with bespoke pieces of art. One of the rooms is inspired by classical French décor. Using a beautiful Indian pattern at Maison Pierre Frey on every surface. A typical design in the 18th century that was destined for Europe.
The Twenty Two offers guests a former royal residence, inside the walls of which lies Christian Dior's chic Art Deco-inspired design vision, sure to delight aesthetes and fashionistas alike. A fresh twist on the traditional luxury London hotels. The whole atmosphere inspires and excites the senses. Living to its Parisian feeling, the decadent Freudian dream interior features duck egg blue walls, glided mirrors, and curved velvet furniture. The hotel offers several suites with different themes, such as a Terrace Suite with a red and black pattern that echoes Napoleonic uniforms. Most rooms have a full stack minibar, black rotary dial phones, and tiled bathrooms in crisp black-and-white. Another one is dressed in Mughal-inspired red wallpaper with nude pencil drawings.
Impeccably designed, the Twenty Two is a place for conversation and connection. The House's signature motifs combine high-quality materials and craftsmanship with class.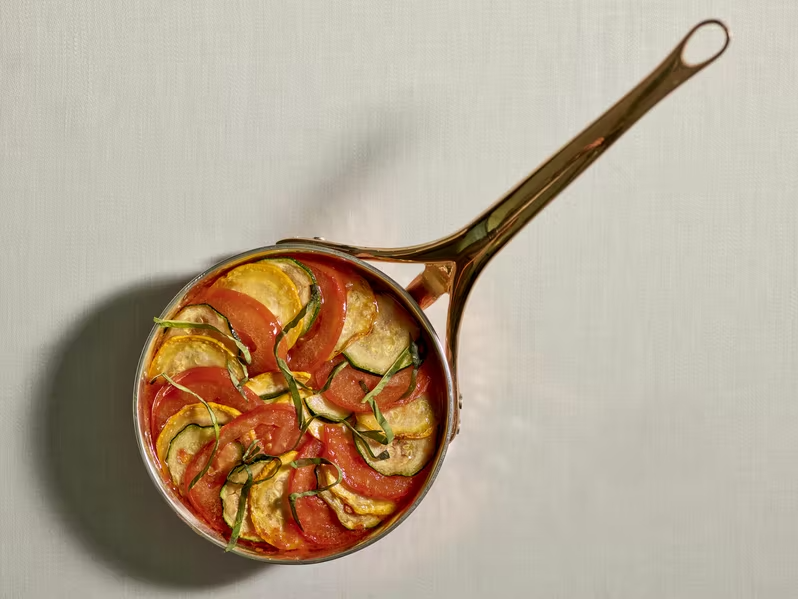 Come As You Are
The Twenty Two is a melting pot of the curious and creative, brimming with art, luxury, and history. A new party spot with a celebrity seal right in the heart of Mayfair. With the many hotels in London offering exclusivity and Grosvenor Square being one of the most expensive addresses, the Twenty Two is undoubtedly the intimately sexy place to be for a completely different Mayfair experience.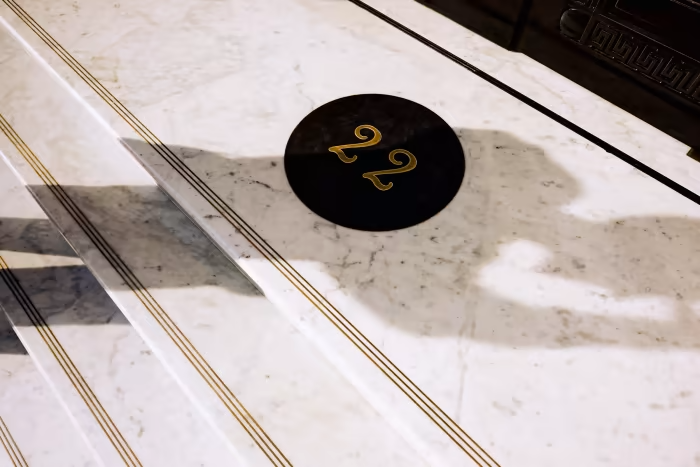 Sienna Charles offers a variety of luxury services to curate your ideal experience
Learn More