Mandarin Oriental Madrid –A Timeless Belle Epoque Palace Ambitiously Renovated
Revel in the sophistication of the elegant furnishing, marble columns, towering flower arrangements, and sparkling chandeliers of the Mandarin Oriental Madrid Hotel. A historic playground of the royalties and the high society of the world. The 112-year-old hotel has been ambitiously renovated with luxurious offerings beyond its expensive suites.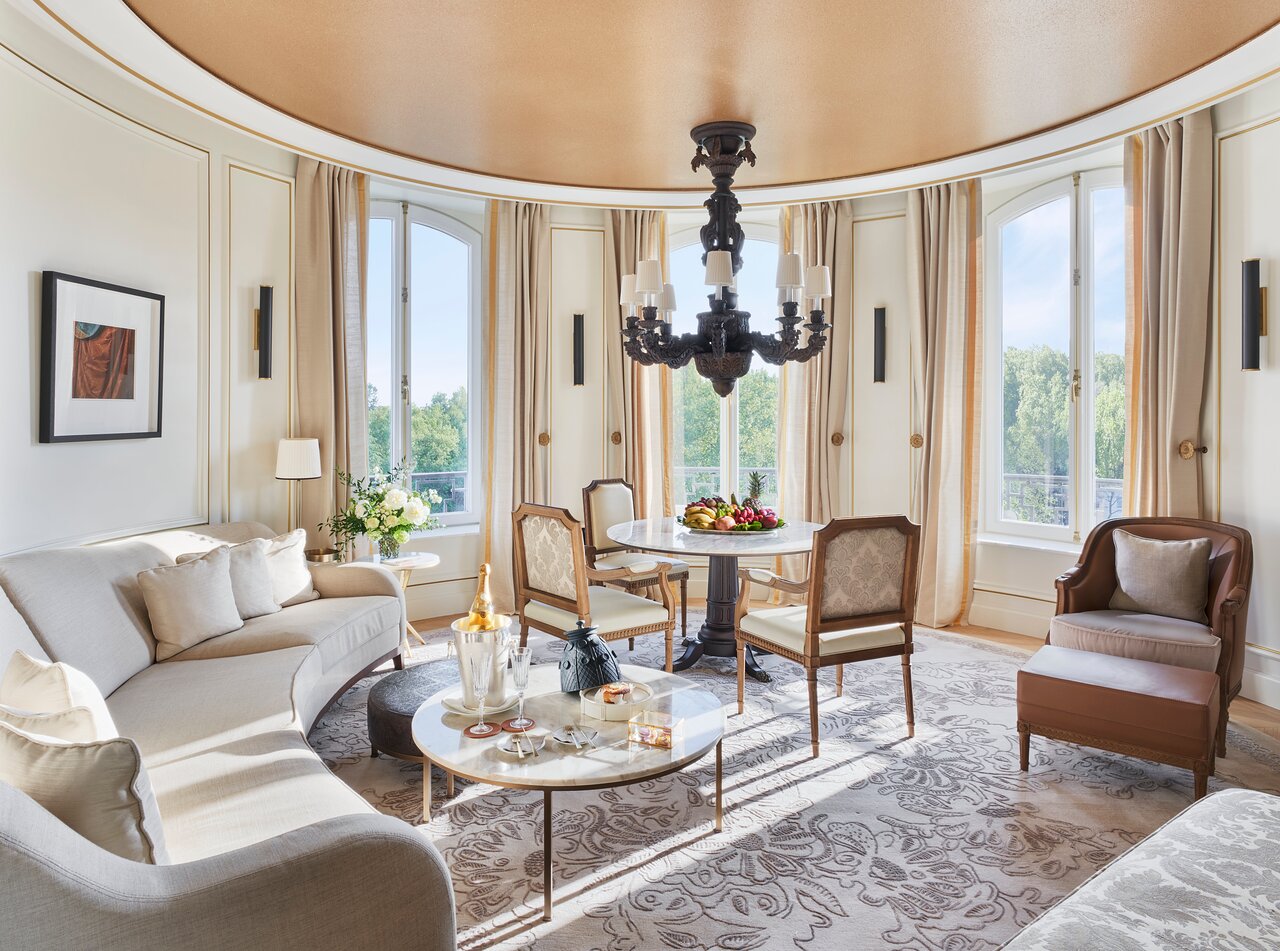 Located at the famous Golden Triangle of Art in Madrid–art enthusiasts own Bermuda Triangle. Where works of Velasquez and Picasso are found, it is a haven for art and culture lovers. The Mandarin Oriental Madrid is a stunning and ambitious restoration of the former Hotel Ritz Madrid–opened by King Alfonso XIII and his wife Eugene of Battenberg in 1910 under the supervision of the "The Hotelier of Kings and the King of Hoteliers" César Ritz.
A Truly Original Grand Luxury Hotel in Europe
A dream come true for King Alfonso XIII. The then Hotel Ritz Madrid, now known as Mandarin Oriental Madrid, opened its doors in 1910 as one of the most luxurious hotels in the world. Legend has it that it was to house his guest for his wedding to Victoria Eugenia of Battenberg. Some also say it's to put Madrid on the global stage. That's why it's located in the centre of the city. Providing always the latest in luxury and comfort even up to this day. Despite the change of time, 112 years later, the dream hotel of the monarch, up until now, still plays a crucial role in the whole of Spain. A playground for the royals and high-society ever since, to name a few on the guest book– The Prince of Wales and Princess Diana, Alexandar Fleming, and Yves Saint Laurent.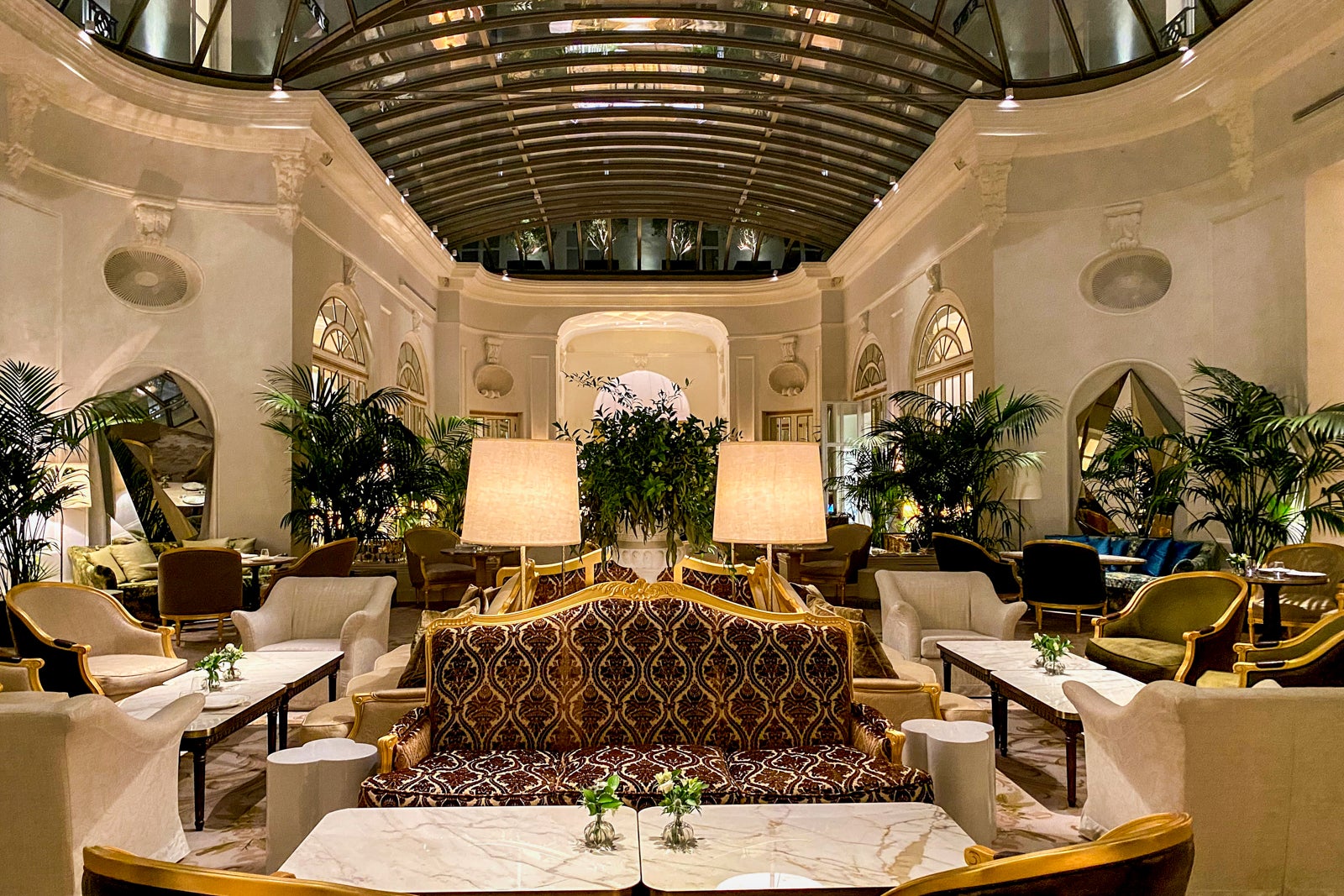 The Belle Epoque palace has been meticulously restored by Spanish architect Rafael De La-Hoz and the designers Giles & Boissier. As a celebration of Cesar Ritz, both have ensured the hotel's original spirit is restored to its former glory. Adding a touch of modern contemporary, and classic grandeur, the Mandarin Oriental Madrid is synonymous with a level of luxury that is hard to beat.
The hotel is now managed by the Mandarin Oriental Hotel Group. An award-winning global brand with Asian roots, with portfolios of luxurious hotels, resorts, and residences. With a mission to delight and inspire their fans, they are committed to being the best and making a difference in every experience.
Embodying The Definition of Luxury
Mandarin Oriental Madrid is a business with a pleasure break. Regularly housing business financiers and entrepreneurs. Offering private rooms and grand spaces for business events and meetings with backdrops of iconic Madrid buildings, it is a prestigious hotel that attracts discerning guests and travelers alike. The Mandarin Oriental Madrid is just a few steps away from the Golden Triangle of Art. Guests can visit the Prado Museum, which houses the richest and most comprehensive collection of Spanish paintings, Thyssen Bornemisza, where one can find renaissance masterpieces and leading impressionists' art, and the Reina Sofia, the most important contemporary art museum in Spain and one of the best in the world.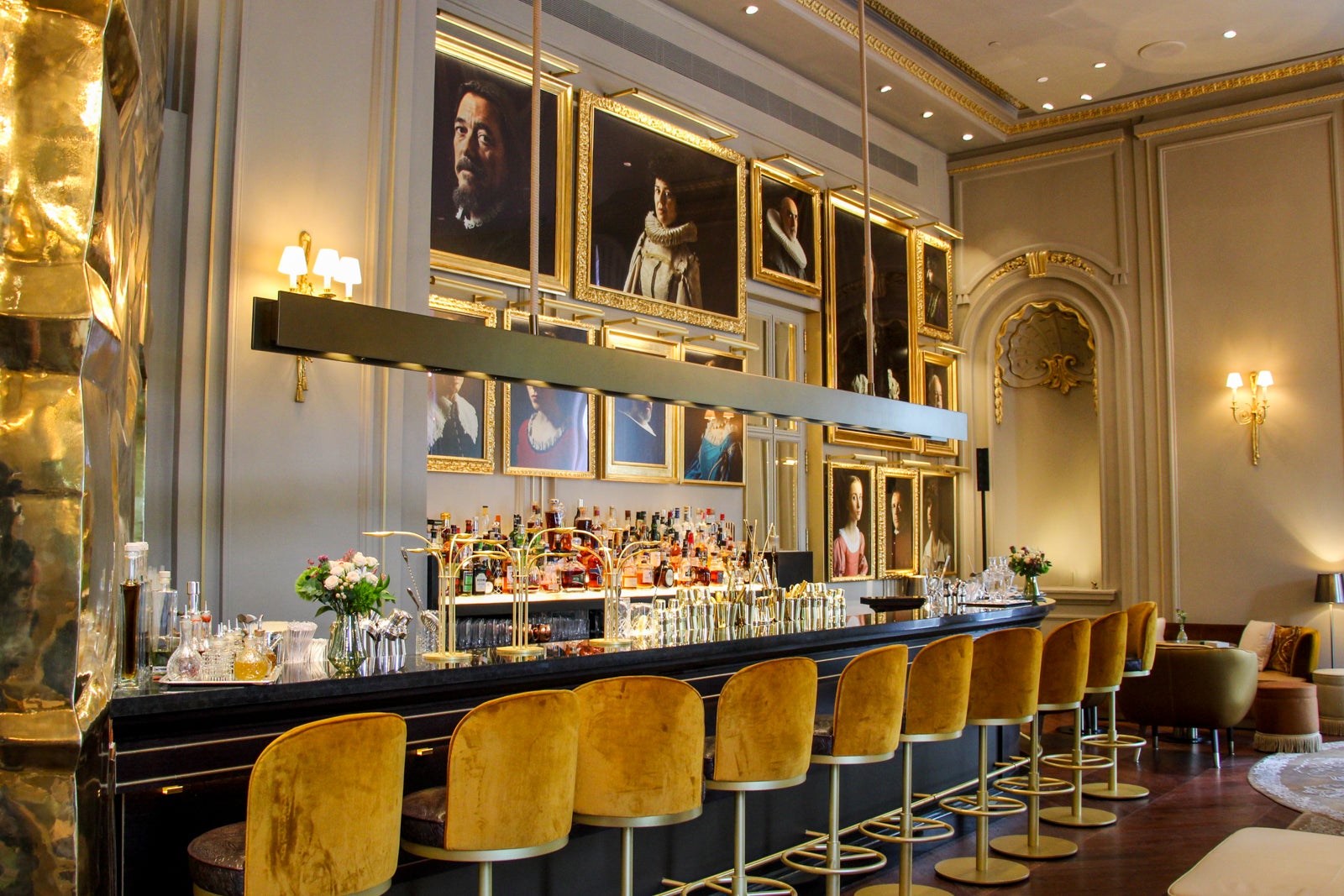 Right in the Paseo del Prado array, the Belle Epoque building may be sequestered behind trees, but the magnificent hotel cannot be missed. The green and cream colourways create a warm Spanish hospitality invite. Passing through the vaunted doors, discerning and returning guests of the Hotel Ritz, would be glad to know that the palace has maintained its original architectural details with a contemporary twist. Following Cesar Ritz in spirit, the glass roof creates an atmosphere of "rich and calm." French designer duo Gilles & Boissier maintained the French influence in its design. Giving the hotel a refresh of its original classic design while enhancing its facilities and amenities with a contemporary residential style.
Wordclass Cuisines Offerings
The Mandarin Oriental Madrid offering does not stop at its luxurious suites. The kind of luxury that they deliver is a complete experience. From their staff to the intricate design, food, and private tours that they arrange, the sophistication and excellence of this 5-star hotel are unlike anything else in the city. With 5 restaurants and bars that offer unforgettable gastronomic delectables, one won't even need to stray from the palace hotel for fine dining and exciting gourmet.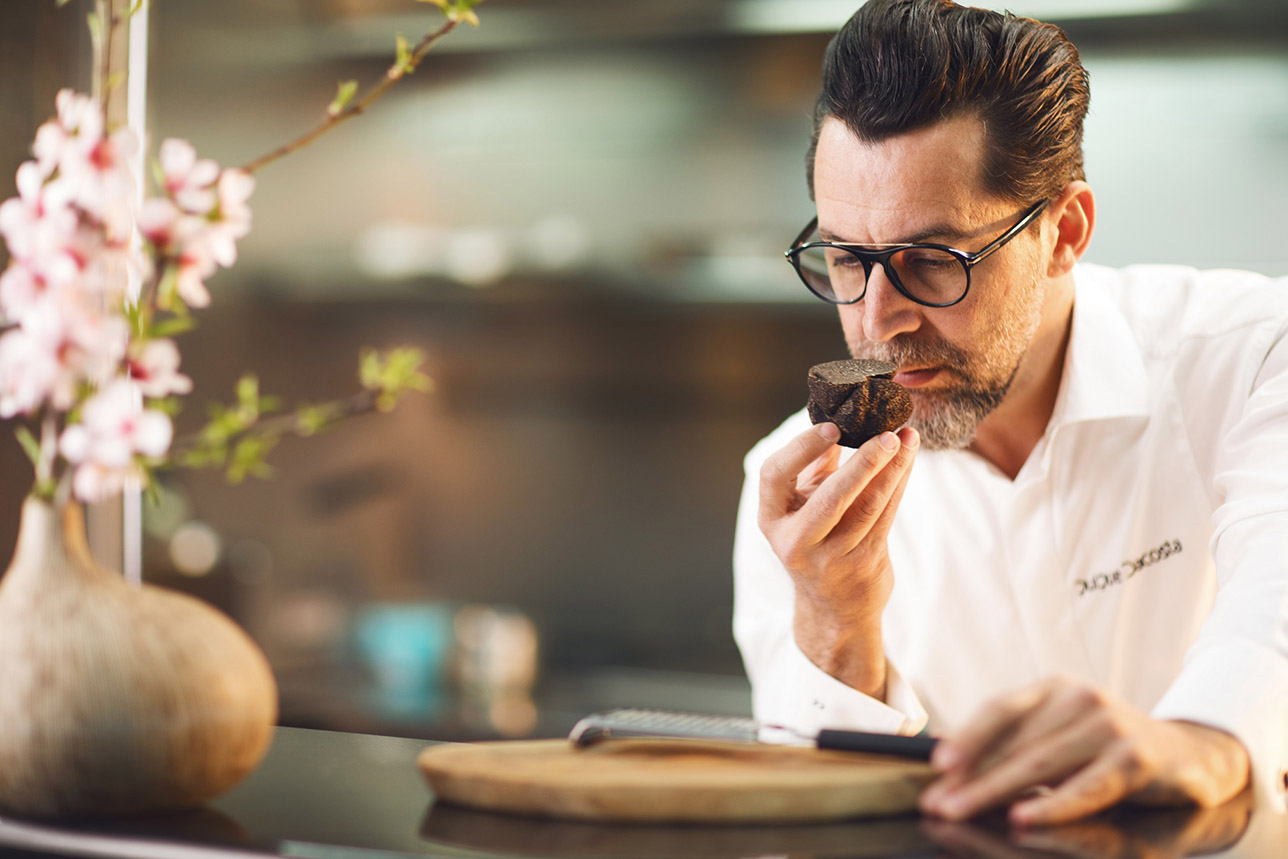 Celebrated Chef Quique Dacosta oversees the 5 restaurants and bars. As a founder of three Michelin-starred eponymous restaurants in Denia, it is a must that one would not forget to make a reservation at Dacosta's signature restaurant inside the hotel, Deesa. Experience the exclusive behind-the-scenes kitchen activity here or revel in the glorious Ritz Garden view.
Promising a savouring and unique experience is their Michelin-starred "Historical" and "Contemporary" tasting award-winning menus. For a more encapsulating experience, their offering "The Essence" –a foundation of both menus, with selected days availability is not to be missed. With privacy as their ultimate luxury offer, they also have a 10-person private dining room for intimate fine dining. Meet the chef with a sommelier on hand for wine pairings with their "Hidden Table" offer. A celebration of culinary creativity, the Deesa offers a taste of tradition and innovation.
The Mandarin Oriental Madrid also offers the most exquisite afternoon tea in Madrid. As part of their celebration of Cesar Ritz, the Palm Court serves the Afternoon Tea with the supervision of Chef Dacosta. The elegant crystal canopy ceiling of Palm Court offers a classic and graceful setting to its guests. At the heart of it lies a sparkling experience, their Champagne Bar. With only 8 seats, this intimate venue offers champagne and an array of caviar, oysters, truffles, and many more renowned delicacies of the house. The El Jardin del Ritz is open all year round for a stylish al fresco delight. Dine on Spanish tapas as the bustle of Madrid passes by. Or take a sip of their creative cocktails, mocktails, and wine. Guests can have fun here, even during the winter, with the warm outdoor heating in the courtyard. A pride for The Mandarin Oriental Madrid, their sophisticated and fancy cuisine offerings live up to their world-class reputation and outstanding service.
A Luxurious Comfort
Unwind and balance the mind, body, and spirit. The Mandarin Oriental Madrid presents their Spa & Wellness and 100 rooms and 56 suites as luxurious comfort. Featuring a stunning 14-meter heated swimming pool, serene treatment rooms for bespoke holistic therapies, and a state-of-the-art fitness centre. The rooms and suites are elegantly designed to make each guest feel like a royal.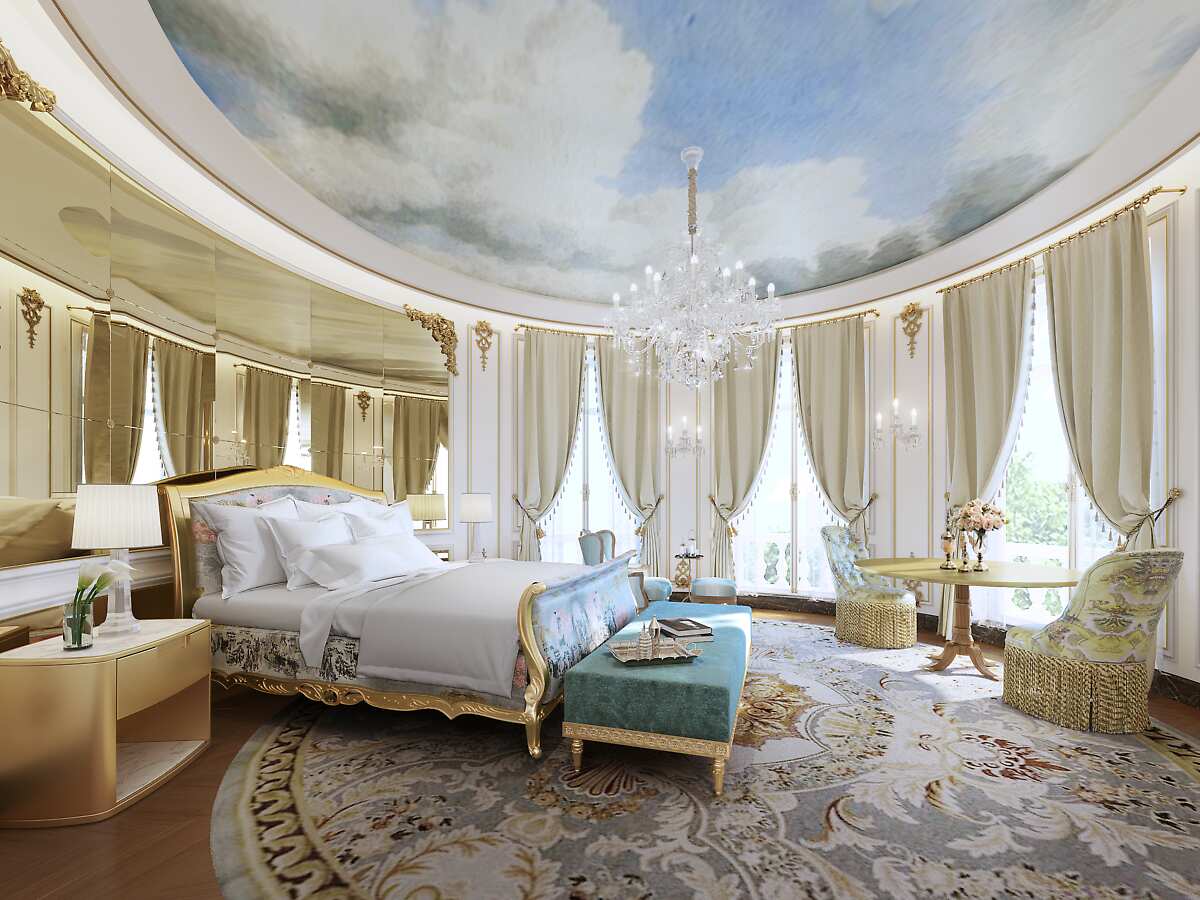 The Beauty Concept personalized treatments, deep tissue massage, facials, and even waxing services are available inside their spa house or inside the guests' room or suite for a more personalized and private experience. Their state-of-the-art Technogym fitness facility houses scrupulously designed exercise equipment and weights. Leaving the mind, body, and spirit balanced and rejuvenated, the Mandarin Oriental Madrid Spa & Wellness Center is a calm and immersive relaxation experience.
Exuding a contemporary and classic sense–the Mandarin Oriental Madrid rooms and suites boast unique design elements and balconies with views of Prado Museum and Lealtad Square. Everything is of the highest quality. Beds with leaderboards, linen sheets, double wash basins, and marble bathrooms. Their elegant suites are elegantly spacious. The Presidential Suite Two Bedroom features a reception hall, circular bedroom, and two living rooms. A modern-day homage to Cesar Fritz, their Ritz Suite is a serene escape inside one of the hotel's turrets and offers three different areas–the master bedroom delicately designed with details, a spacious living room with a round mica ceiling, and a luxurious marble bathroom with twin washbasins.
A Combination of Opulence and Beauty
The Mandarin Oriental Madrid hotel opened last 2021. Nothing was spared during its extensive renovation, and yet the original spirit of the then Hotel Ritz Madrid can be seen, felt by those who frequented it before, and still experienced by those who are curious about what a Cesar Ritz hotel is like. With an unbeatable location, immaculate and gorgeous amenities, friendly staff, and concierge, the Mandarin Oriental Madrid is a hotel that one who loves luxury hotels and experiences must book. Exceptional, flawless, and overall sophisticated.
Sienna Charles offers a variety of luxury services to curate your ideal experience
Learn More