Granite Paris: A Taste Of Daring French Haute Cuisine
One can taste talent and culinary experience through their meals. Bagging a Michelin star just six months after its opening, Tom Meyer, head chef at Granite Paris, hypnotized its customers with his lyrically delicious and beautiful dishes. Bold, daring, ambitious. Granite Paris will be earning its 2nd Michelin star anytime soon.
Driven by the Desire to Surprise.
Tucked away at six rue Bailleul, an address in a side street in Les Halles in the heart of Paris, this space used to be chef Daniel Rose's place–Spring, known to be one of the most challenging places to get a reservation in the French Capital. After closing it, he moved to New York to cook at Le Coucou.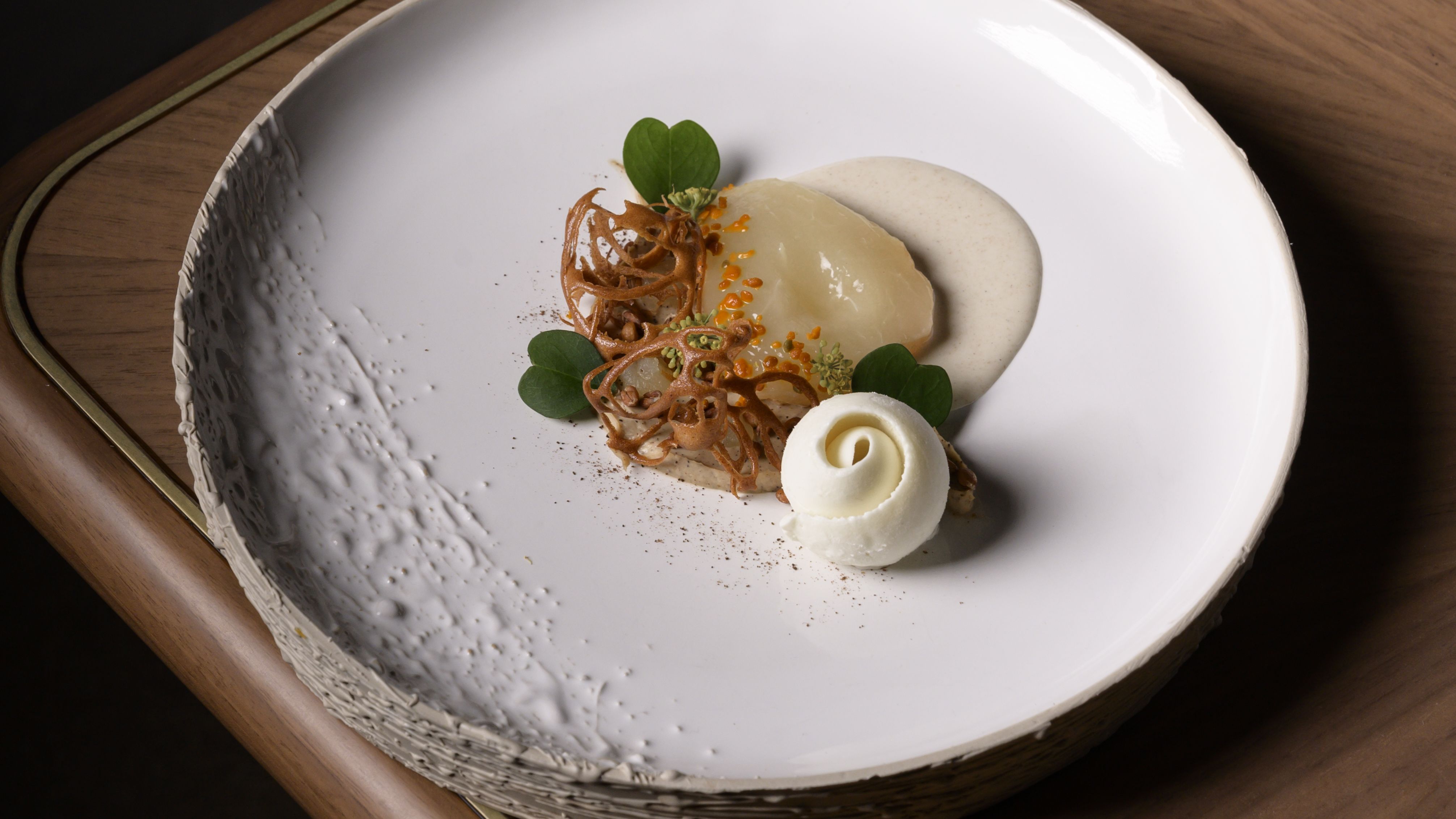 Granite Paris is a concept that offers a unique gastronomic experience characterized by the air of relaxed luxury, creativity, elegance, and exquisite taste — the ultimately culinary experience. Serving fresh produce, namely ingredients they have been working directly with local farmers to provide customers with high-quality fresh produce only. In Paris, the old and the new blend seamlessly. With sophistication, history, and life going side by side. Granite Paris is a contemporary restaurant with French haute cuisine at its best.
A lair with warm energy, Granite Paris reveals a cuisine with a striking and daring combination of tastes. A relaxed and unstuffy place in the Parisian Gourmet scene, they don't only offer innovative dishes but a wine cellar and various types of bread that customers can only describe as a dream. Their head sommelier is developing a cellar book focused on small producers at the Granite. And their staff are like characters in a play choreographed perfectly.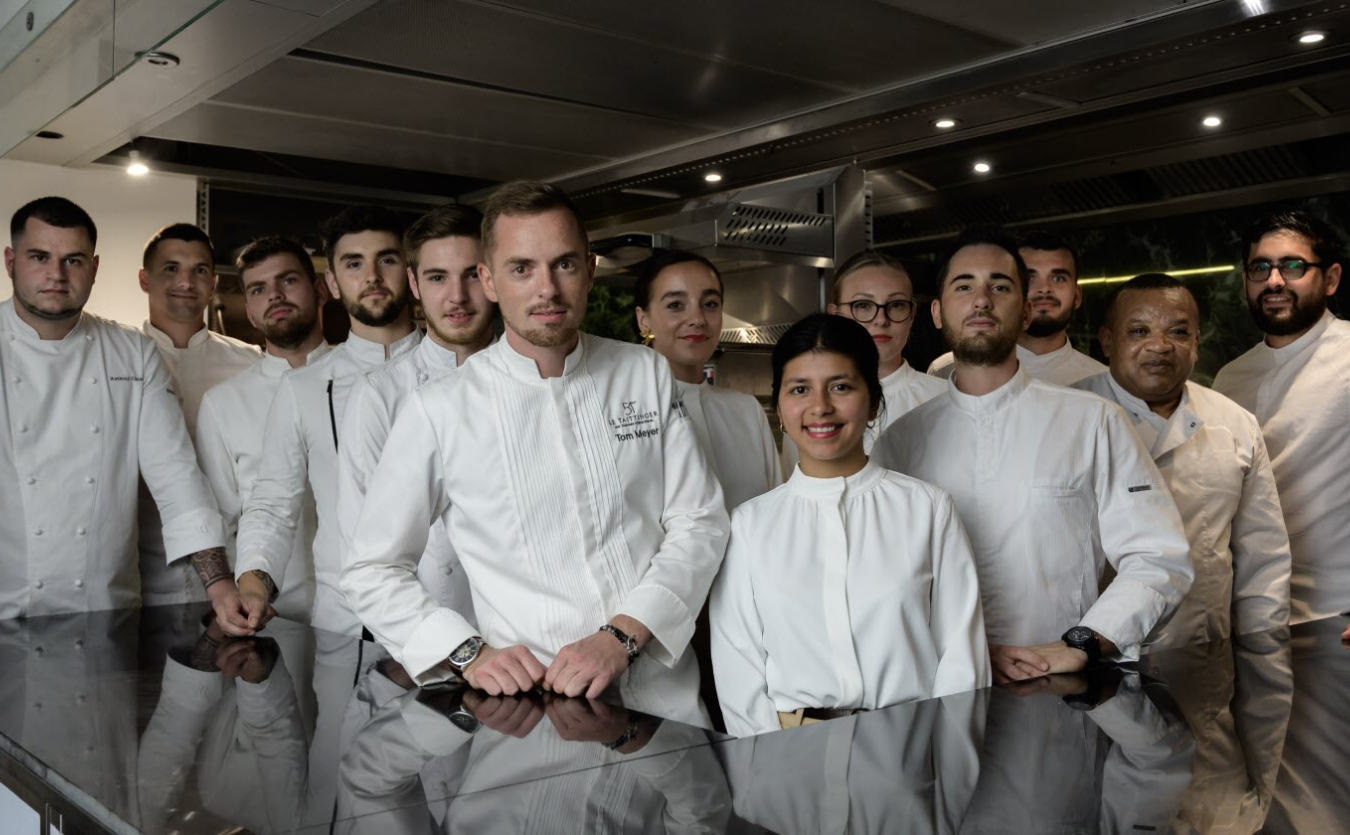 Head Chef Tom Mayer & His Team
Tom Meyer, a son of restaurateur began his career with Anne-Sophic Pic at her 3 Michelin star kitchen. His gastronomic prowess landed him stints at the French Riviera's Hôtel Château de La Chèvre d'Or and Restaurant de l'Hôtel de Ville in Switzerland. Not only that he also took hom the trophy in 2017 Le Taittinger Prix Culinaire. In 2021, he joined the Éclore Group and began Granite Paris with Stéphane Manigold, President of that company and scout of young talents in French gastronomy.
A culinary rebel, Tom Meyer is committed to reinventing and renewing French gastronomy. He delves into his past to shine a light on the future. He is not afraid to push some boundaries. As one of the youngest head chefs in Paris, Tom Meyer is a signal for changing the guard as new generation Chefs like him take over the kitchens of Paris. His style is sensual but healthy dishes that celebrate the modern French ode to the natural tastes of the highest quality ingredients with a commitment to zero waste.
Granite's Pastry chef Anthony Chenoz a former patissier at Lucas Carton, ensures the harmony between Tom and the sweet menu. Developing every dessert hand in hand with highlights of fresh herbs and dried flowers from wild picking.
Julien Mascarell, their Head Sommelier with experiences at George V and Virtus restaurant, is developing a cellar book. Centered on wines from small producers and winegrowers. The wine pairings at Granite Paris are one of the most sought after even by customers from across the globe.
The staff at Granite Paris are friendly, attentive, and knowledgeable without being intrusive or rushed. Offering a culinary journey that will make their customers feel the whole experience as if it's a beautiful play to cherish and remember.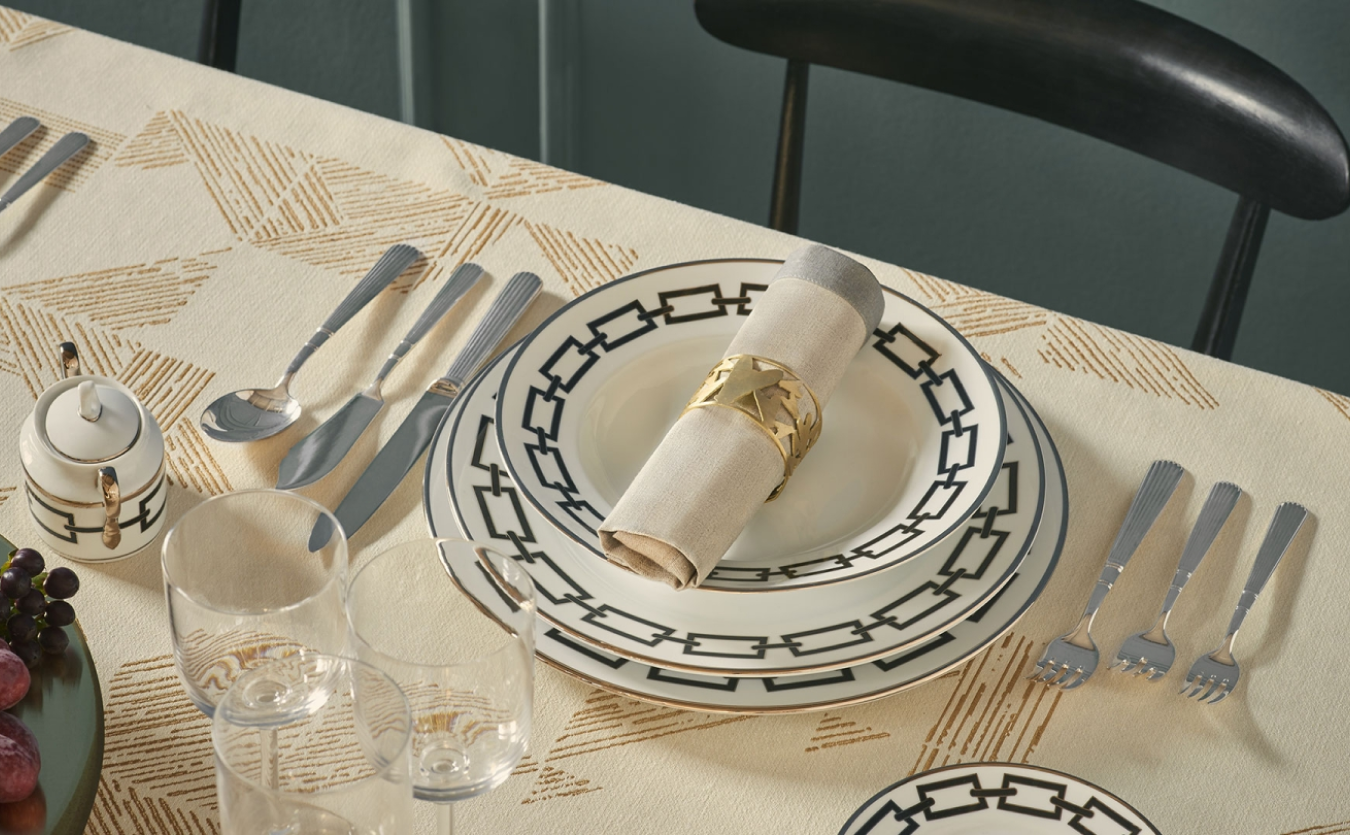 Fine Dining At Granite Paris
Punchy, daring, balanced. The sauces, condiments, spices, and herbs are thought out down to the smallest detail. Their custom-made tableware delivers a personal touch that only Granite Paris can provide. The space is designed by French architect Michel Amar. Reimagining the place with a luminous finish overall. The play with abundant natural lights on the first floor compliments the low-level strip lighting in the intimate cellar. With a nod to natural elements, the walls are covered with multi-dimensional wooden-art installations and stone arches. Rough edges, textured ceramics, raw finishes, and shades of blue for contemporary seating. The swish marble counter is every bit as elegant as the dishes they serve.
When it comes to the art of fine dining, Paris is synonymous with elegance and lavishness. The city's restaurants are the most opulent in the world, serving dishes that would make even the most discerning foodies swoon. Granite Paris's bold and daring dishes are both beautiful and delicious. For example, elevated to new heights, the beloved asparagus comes with the addition of lavender gel, praline hazelnut, and coffee powder.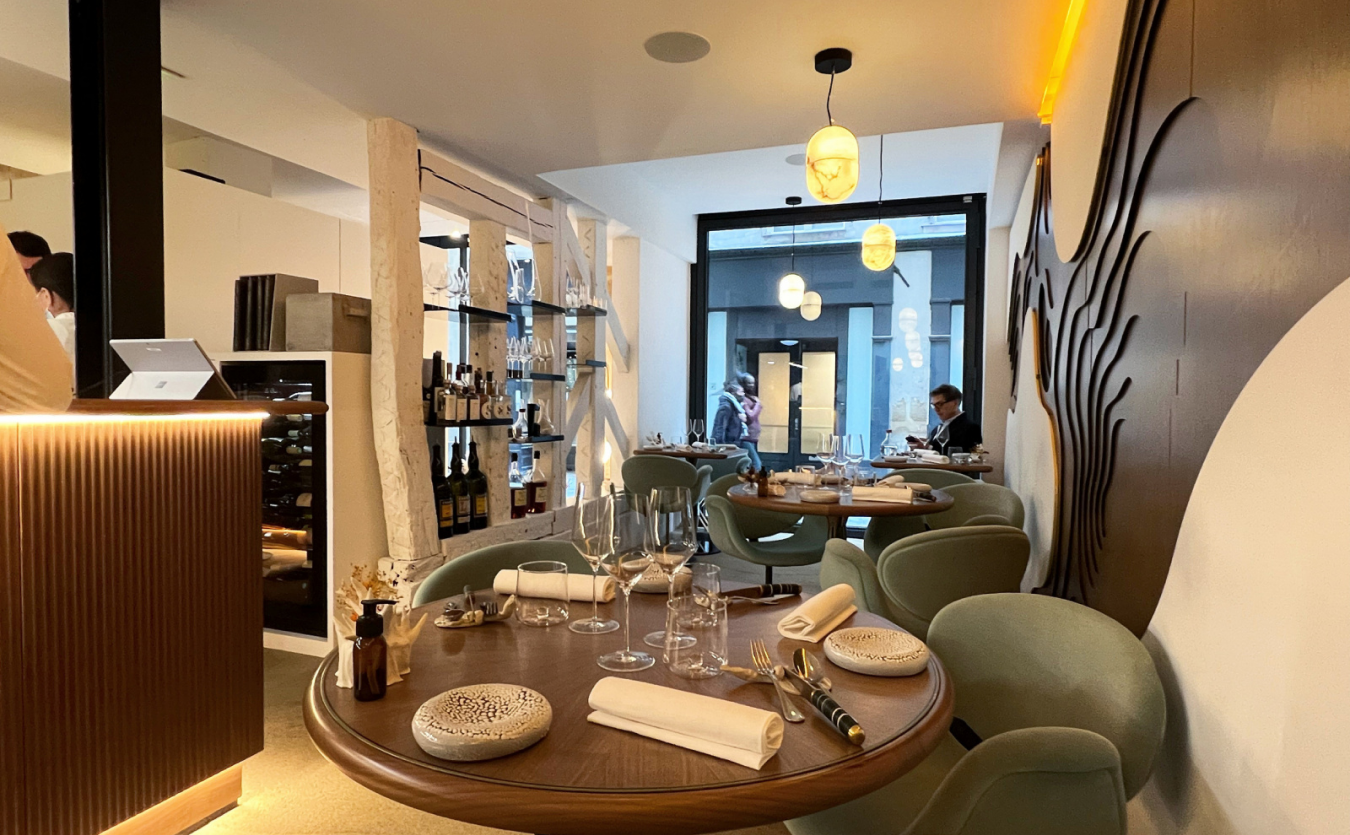 Elsewhere on their menu is the rich turboot with smoked toad beetroot, pinot noir bond, and a pink geranium champagne sauce. A pink and white creation that looks more like dessert than dinner.
Dessert was a delicate rice roll enclosing several spoonfuls of rice pudding—a nod at the chef's home region, eastern France's Jura mountains. The Belizean chocolate mousse with sea vegetables and citrus sauce was an overtly erotic counterpoint to the grandmotherly embrace of the rice pudding. Meyer's dishes offer customers an equal balance of comfort and sensuality.
A restaurant that reimagines the classics. A fresh take on familiar ingredients, taking them from their usual context and turning them into something new. From a seven-course blowout to a five-course meal, Granite Paris ensures that only the best ingredients make it to their customers' plates.
A Mark on Paris' Restaurant Scene
A place with a charming voice and a real soul. Offering the most romantic city a unique fine dining experience, the Granite Paris has everything. A menu that focuses only on the freshest ingredients, zero waste commitment, a perfectly choreographed team, and a Head Chef who's one of the most influential in Paris in this generation. As one of the finest restaurants, the food and drink here are served in exquisite style like no other in the City of Love. Granite Paris is a wonderful play to cherish, remember, and return to whenever one is in Paris.
Sienna Charles offers a variety of luxury services to curate your ideal experience
Learn More