Renewable energy, innovative propulsions,
efficient design and fossil-free sailing.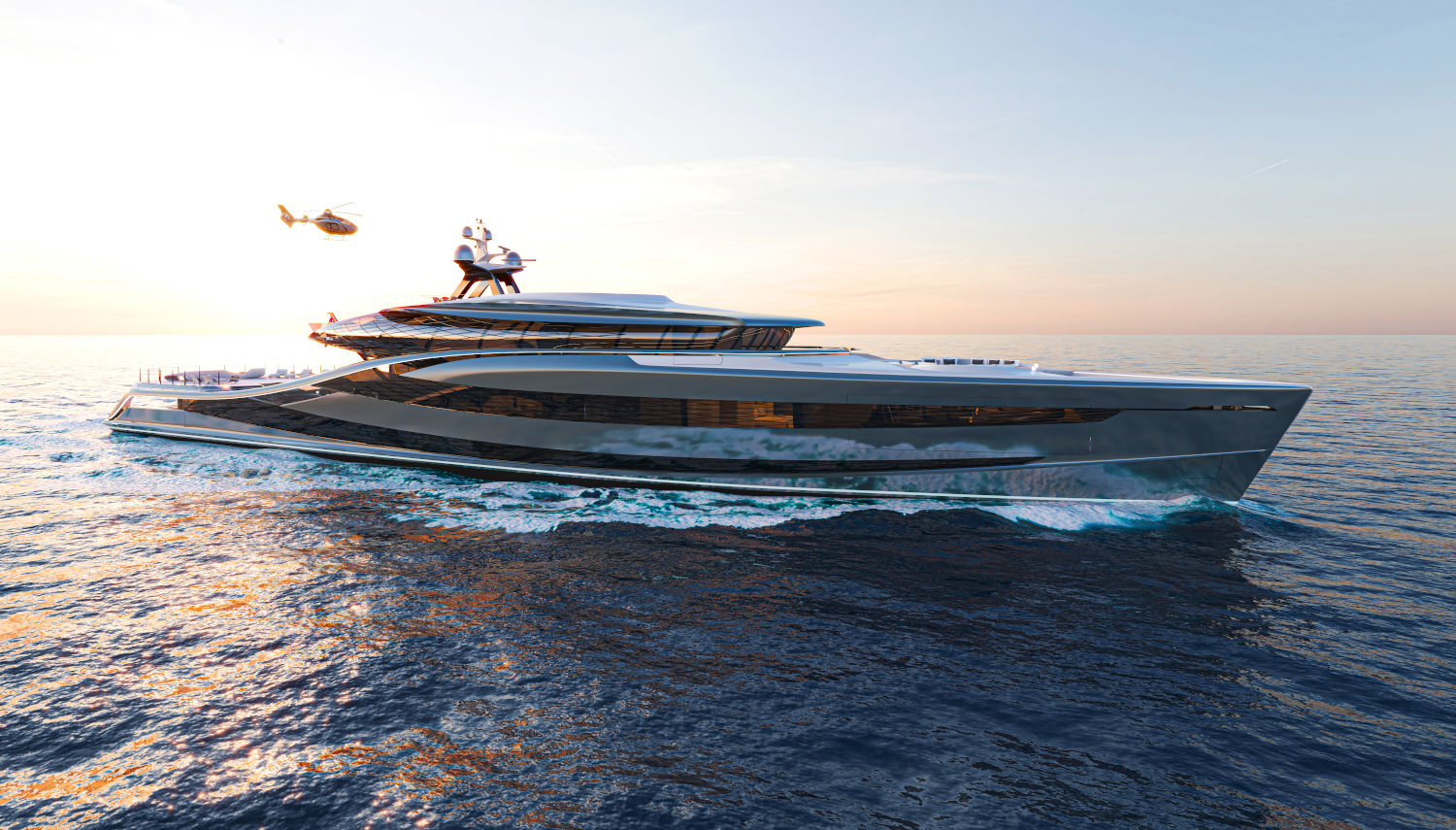 Futura mega yachts offer an innovative architecture experience
State-of-the-art technology. Impeccable interior design. Rich, elegant materials. Exquisite landscaping. Private chefs. Personal wellness suites. Our homes are a reflection of our exacting standards. A benchmark that is expected to extend through all corners of our lives, be it our additional properties, hotels we stay in, restaurants we dine at, or the cars, jets and helicopters we own. Our superyachts are no different. And like with everything else, we expect the very best. This year, sustainability is at the fore, with eco-friendly 'zero-impact' vessels covering everything from plastic-free reusable water bottles onboard to advanced and innovative energy-saving technologies, such as the use of hybrid propulsion systems, which lower carbon emissions and reduce noise pollution to the marine wildlife.
| | |
| --- | --- |
| Sail in style with a superyacht, inclusive of elegant materials, private chefs, wellness suites and more | Luxury yacht designs are constantly evolving. Our favorite 2020 yacht trends include modular layouts, wellness areas and eco-friendly friendly 'zero-impact' vessels |
Vripack, a Netherlands-based luxury yacht design studio has gone one step further with Futura, a bold new yacht concept that raises the bar of sustainable design. Arranged in a 'split and merge' concept, the yacht moves away from the traditional deck configuration, resulting in a series of visually open intertwining and versatile spaces, anchored by a standout 20-person dining table. Also excelling in both form and function, Futura is an electric/ diesel hybrid with a difference: designed to run on biofuel made from waste food, it also performs with revolutionary bio-based batteries - with a biodegradable bank - that are made from salt, sand, water and plants. Renewable energy, innovative propulsions, efficient design and fossil-free sailing. Make sure your next luxury superyacht not only looks beautiful and performs flawlessly, but also leaves a minimal ecological impact.
With our luxury travel concierge, whether you already own a yacht or are looking to charter, each journey is personally customized and guaranteed to exceed all expectations. Embark on the voyage of a lifetime, become a member to experience the ultimate in luxury.
Sienna Charles offers a variety of luxury services to curate your ideal experience
Apply for membership