Passalacqua Como – Representing The Lost Art Of Travel: Villeggiatura
Reconnect with the past. Revisit new traditions. Create new memories. A wonderland for the heart and soul. A dedication to the celebration of the lake and life. Passalacqua Como is a luxury private villa built in 1787 and is now a luxury boutique hotel on the shores of Lake Como in Moltrasio.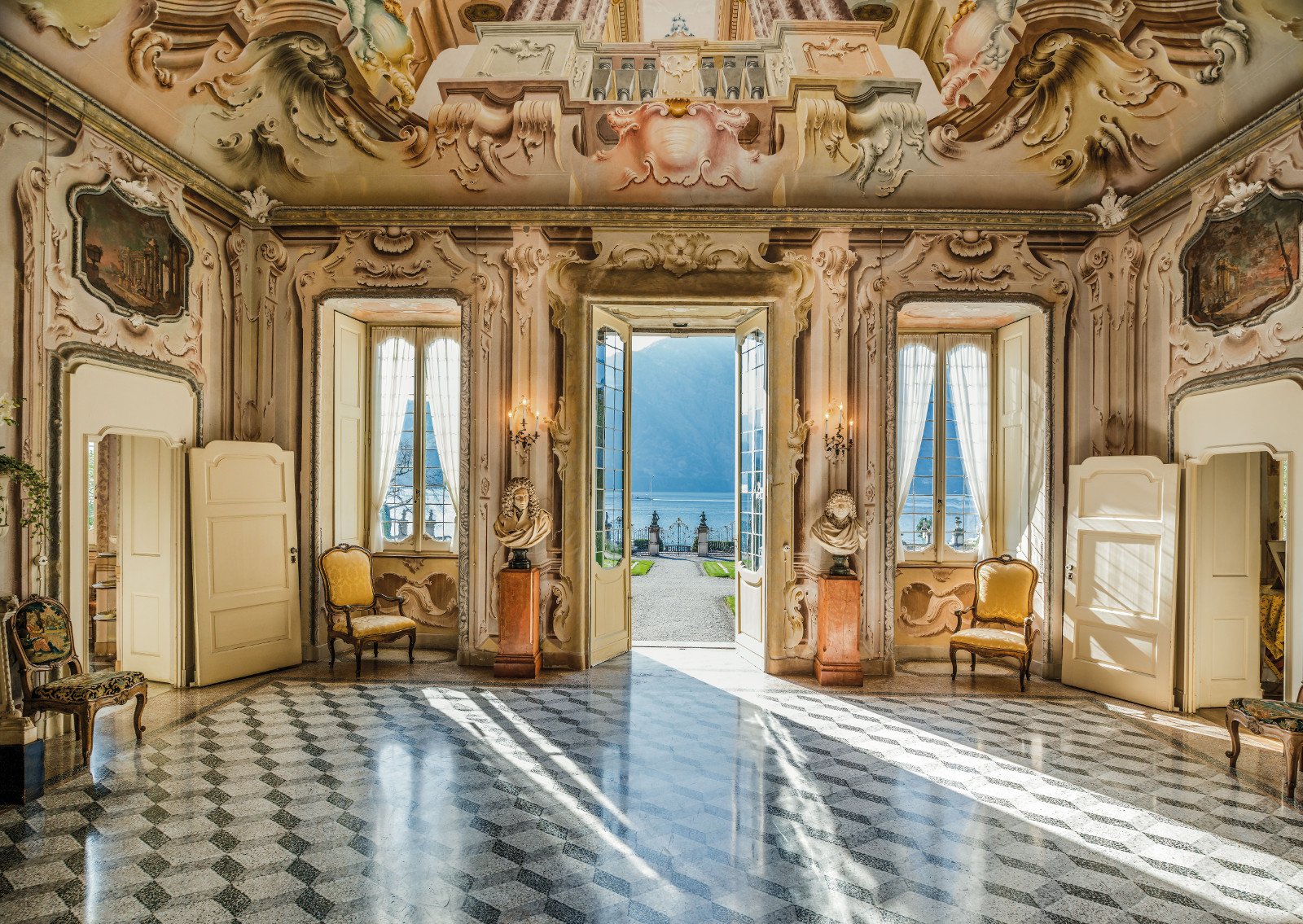 Timeless and Authentically Italian.
The art of Villeggiatura is a concept as old as time which means to trade the hustle and bustle of the city with the peaceful and slow day in a countryside manor with breezier landscapes. Making each journey unique and unforgettable, Passalacqua is not just a villa by the lake. It has stories and tales to share. It has experiences and memories to create. Nothing matters here aside from living in the moment and embracing the art of doing nothing or what the Italians call–dolce far niente.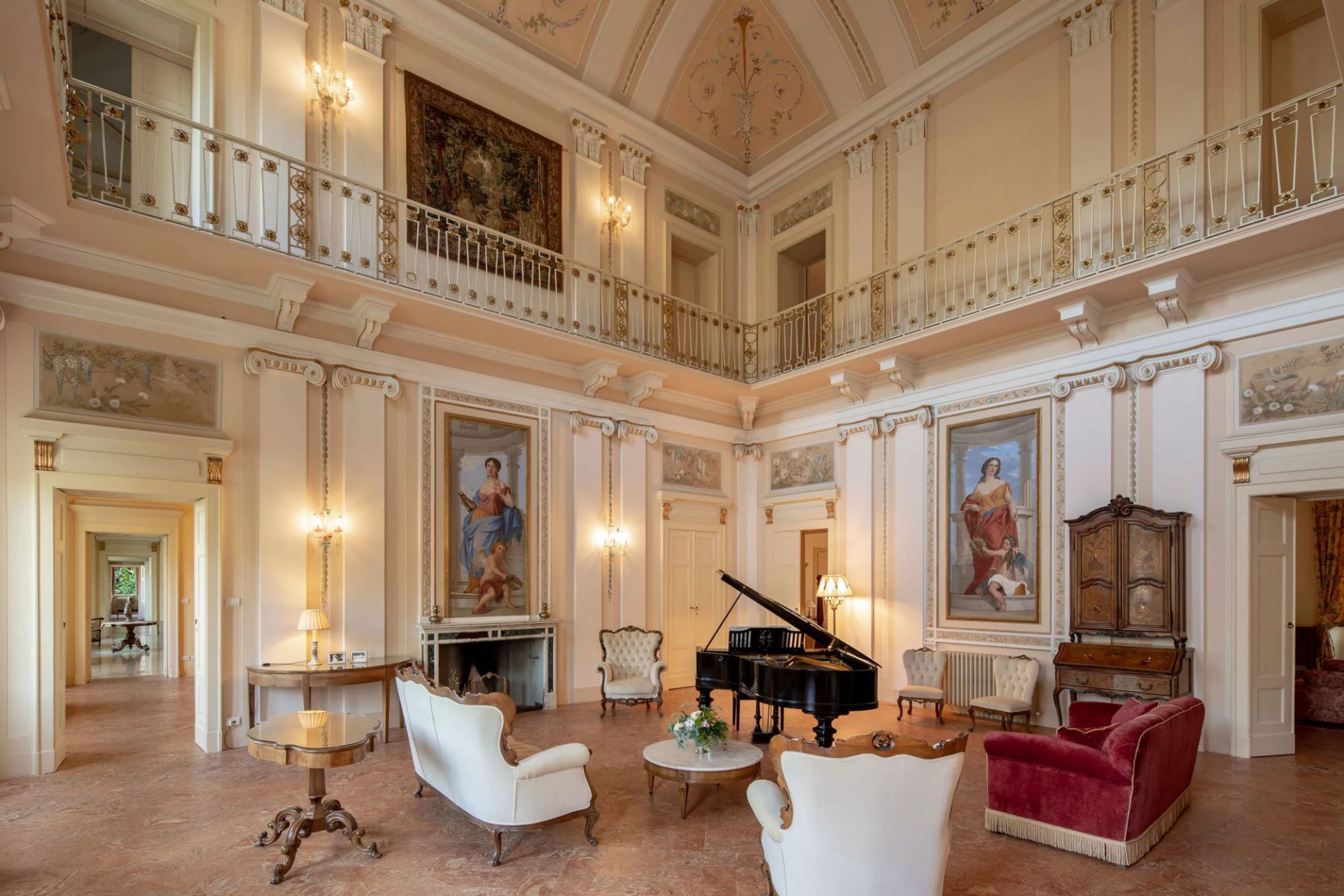 Pope Innocent XI initially owned the land. But the villa was established in 1767 for Count Andrea Lucini-Passalacqua. Envied and adored by many. The estate was hosted as a private home to Napoleon Bonaparte and Winston Churchill. The Italian composer Vincenzo Bellini also lived in Villa Passalacqua, where he composed Norma and La Sonnambula, two of his most famous operas. Today, the stories and tales are continually written in Passalacqua's pages. From the current custodians whose parents came before them to the chef who not only aims for excellence but to make everyone feel special, to the ice cream maker who naturally makes each gelato and sources the ingredients based on the season, and to the boatman and garden curator whose passions are full of admiration for the villa and the lake. The tales are endless, and Passalacqua waits for those who'd love to share.
Finally coming home to the Italians, without much expectations but high hopes, Valentina De Santis and her father personally came to bid for the three-story villa by Lake Como in Moltrasio during its private auction. Renting it out weekly, an American previously owned it. Now, the De Santis family owns it. A family with a great passion for hospitality and heritage. Valentina De Santis, hotelier of the year at Virtuoso 2022, recognized the beauty of the villa and its magic calling to the public. The Villa Passalacqua wasn't meant to be in private. And so she began its transformation into a luxury boutique hotel last 2018 and finally opened its doors just last June of this year.
An Enchanting Retreat
Enhancing the charms and elegance of Passalacqua, the 24 rooms and suites are housed on three estates. A promise of seclusion and home to those who choose to spend their villeggiatura here. The Villa, Palazz, and Casa Al Lago offer sublime and expansive tranquillity. Impressive views of the majestic Lake Como, glorious gardens, stylish interiors, spacious bedrooms and marbled bathrooms await each guest staying here.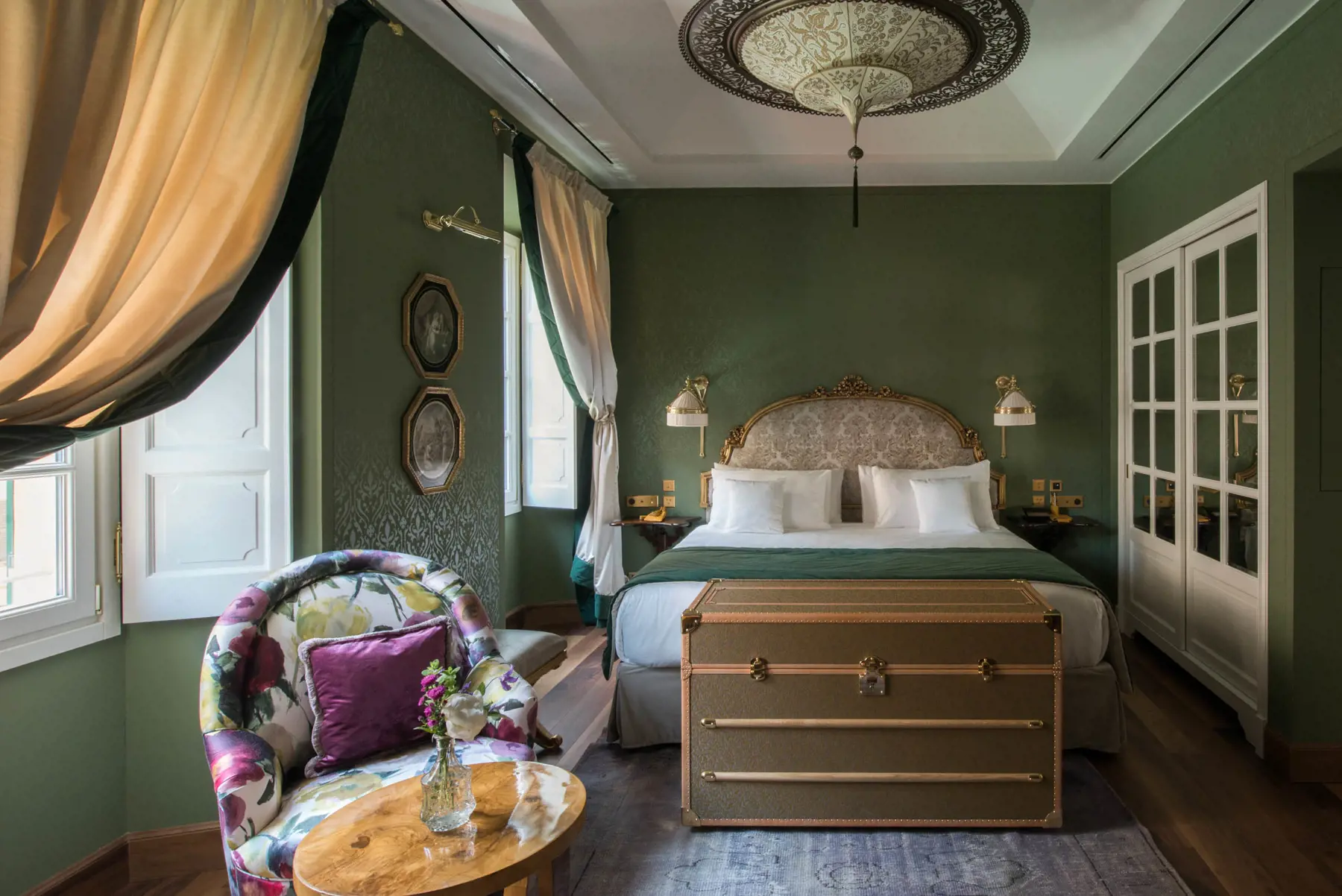 The villa's atmosphere is like the home of a chic friend. Wearing grandeur in a classy way, it does not feel stuffy despite its luxurious details. Offering a warm welcome and twelve rooms and suites inside. Splendidly and lavishly decorated, the Sala Della Musica inside the Suite Bellini is exactly where Vincenzo Bellini penned his famous operas. Who wouldn't be inspired by the window view of the peaceful lake? The Palazz on the side has eight rooms with jewel-toned walls, Venetian silk lamps and 200-year-old oak beams. Each room is like a sequestered home and is curated with care and significant damask motifs. Nestled right at the feet of the lake is the Casa Al Lago. With four rooms and a private garden, it is the perfect villa to book for an exclusive family vacation. Wrapped around the lush garden oasis and Lake Como's magical sparkling blue waters, one would be left weeping with the idea of going home.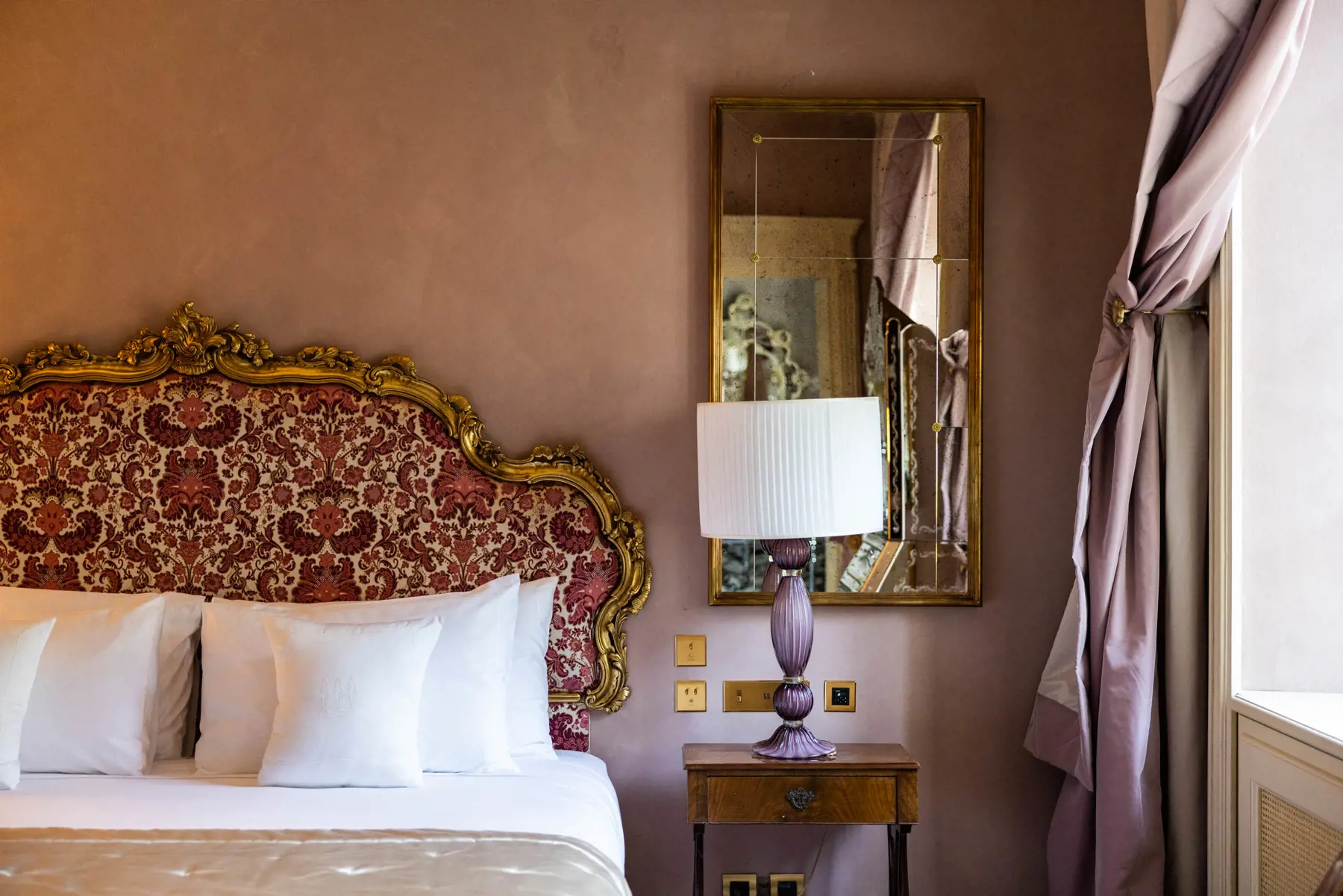 Throughout Passalacqua, one would not want to miss lingering on the intricate details of its interior and exterior design. Here, you'll find glass chandeliers from Barovier & Toso Murano, Bottega Conticelli vintage-style streamer trunks that conceal flatscreen televisions, and even a Dyson hairdryer. Cult-Italian cool girl brand Giuliva Heritage also designed the hotel's familia uniform. Guests would also find precious antiques and paintings from different private collectors and auctions. Valentina's devotion is an astonishing love letter of art to the Italians and Passalacqua.
A Taste Of Home
Passalacqua openly invites its guests to wander around the kitchen. Chef Mauro shares his story with the villa by cooking with the best sourced local ingredients and in an authentic Italian way. Having worked for Milan's most prestigious families as a private chef, he knows how to give the taste of home. With his incredible, simple, uncomplicated dishes, he makes each diner feel special as if the dish is only made for them alone.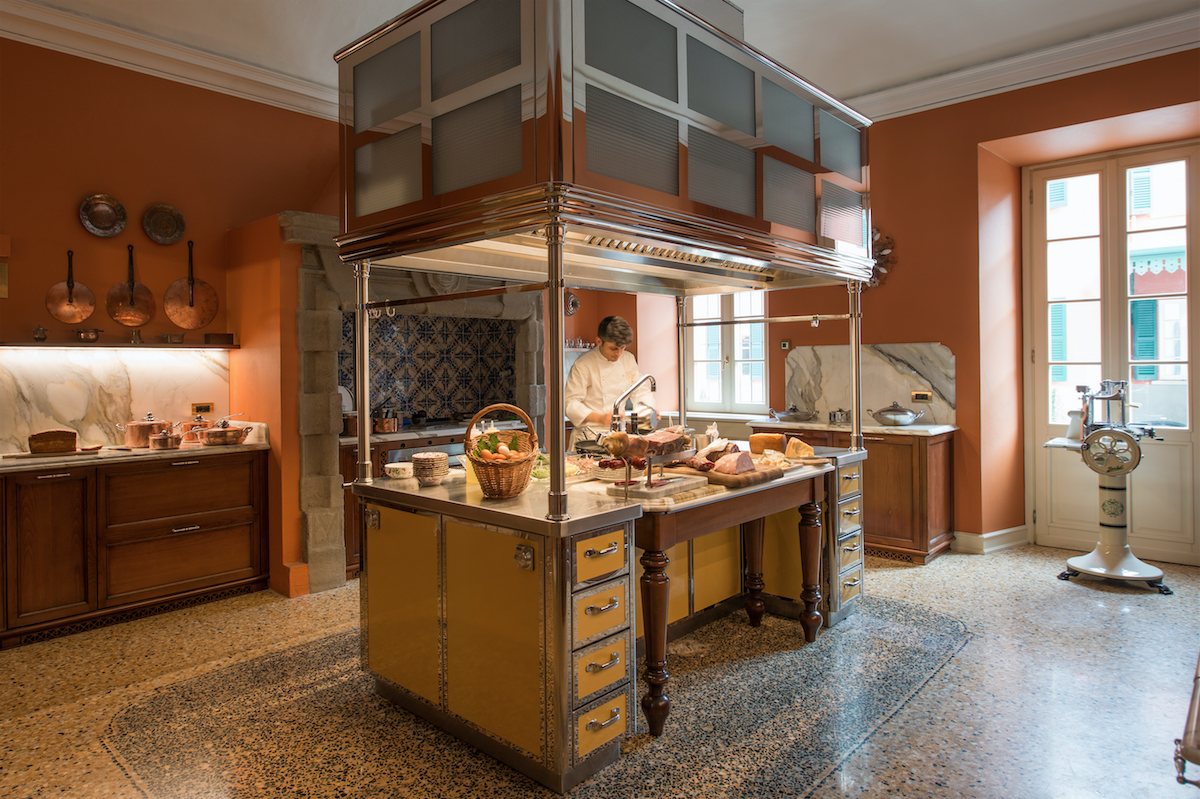 Relaxation and peace at Passalacqua. Inside the Palazz is Passalacqua's spa house. Offering Barbara Sturm treatments, massages, and complete relaxation with its oriental design interior. Celebrating the Italian craftsmanship is also JJ Martin's touch around its swimming pool that stunning views of the lake. Around the pool are lounges, their Technogym, and a playground for the children. The outdoor wonders of the villa do not stop here. Walking around the manicured lawns and thousand-year-old trees, right at the highest point of the estate are the well-kept Italian Gardens. Perfect spot for yoga or a romantic picnic date.
Be in touch with Lake Como with Passalacqua's boat ride experience. A choice between Didi –with a lot of space for sunbathing and furbished with Loro Piana Fabrics, and Guimello –their traditional boat with its unique shape. One could ride to Passalacqua's sister Grand Hotel Tremezzo for lunch or dinner or wander around.
La Dolce Vita
Go on a passeggiare or a leisure walk around the villa. Explore its secrets. Listen to her stories. Passalacqua is a celebration of being in the now, of being home. Its majestic views and intricate details make it the most beautiful villa in Lake Como. Timeless and enchanting. Like a hidden sanctuary not only meant to be a luxury hotel but a home. Passalacqua is the embodiment of an Italian dream come true. A passion project of Italy's leading hoteliers, it delivers an exceptional and unparalleled authentic Italian villeggiatura experience.
Sienna Charles offers a variety of luxury services to curate your ideal experience
Learn More