Villa Grace - A Serene Getaway in Monaco
There is nowhere quite like the Villa Grace; a breathtaking luxury villa tucked away along the French Riviera a few kilometers from the Italian region of Liguria. With exquisite décor and a stunning setting, Villa Grace provides a seamless blend of classic architecture with contemporary interiors and antique accent pieces taken from the original chateaux. A home of comfort, beauty, and stunning views, this delightful Villa makes for a fantastic holiday home.
Located in Roquebrune-Cap-Martin, home of some of the best luxury vacation locales in Monaco, guests have the option of a private parking place that is an easy few minutes walk from the Villa. The private gardens are comparable to the historic gardens of Villa Ephrussi, beautiful and expansive. This unique Villa offers a peaceful environment with amazing views of the sea, the Medieval church, and Monte Carlo's skyline.
To reach the Villa, one must drive through the foothills of the Apennine mountain range on a winding country road with gorgeous scenery. There are plenty of spaces to relax and enjoy the view throughout the house, including elegant open doorways and large wooden framed windows.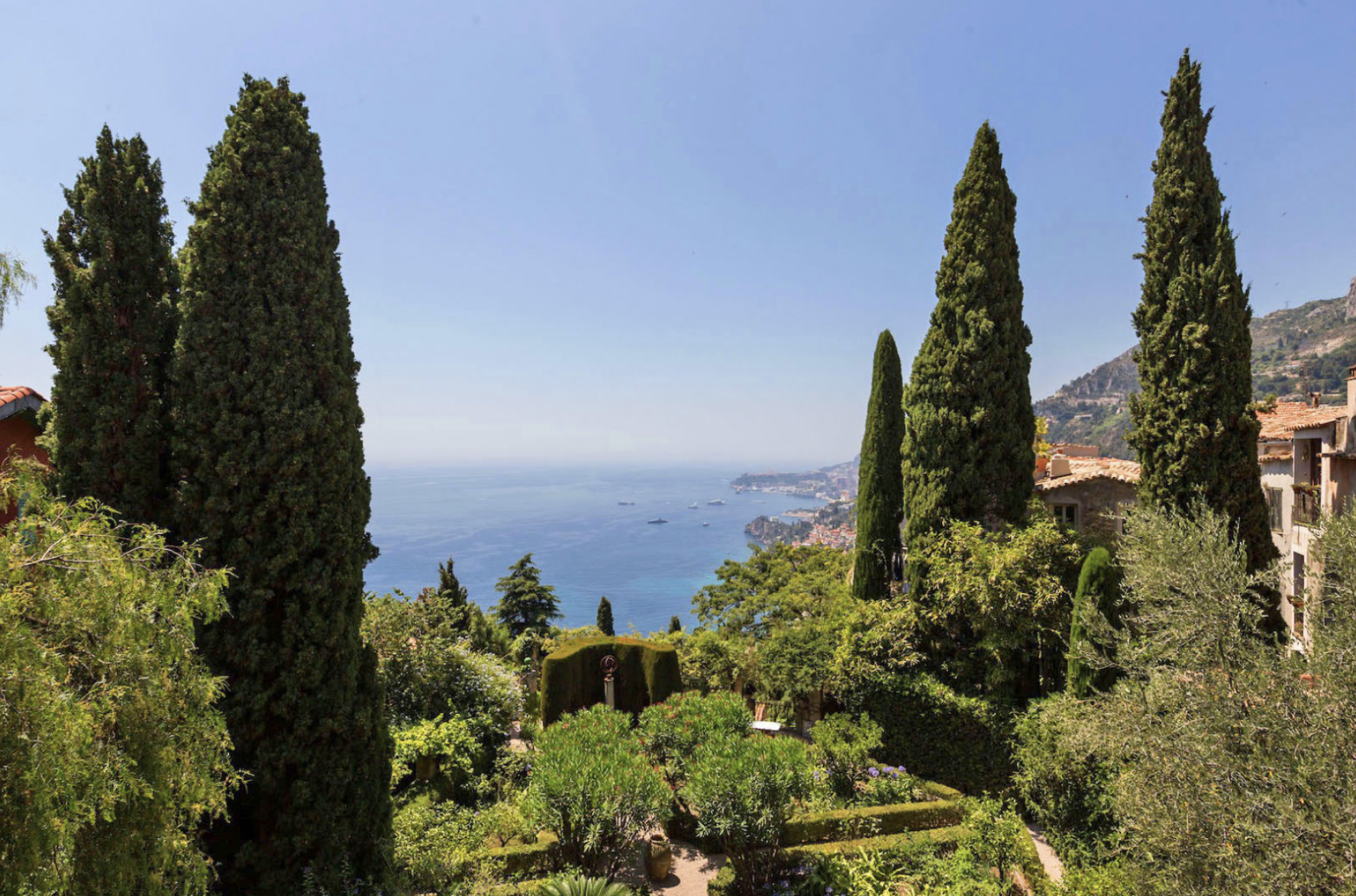 The Layout of Villa Grace
On cooler winter evenings, guests can gather around the giant fireplace in the casual seating area. There is a long dining table with plenty of space for everyone to eat together. The kitchen is everything a chef could ask for, featuring state-of-the-art appliances and a central island that encourages cooking together as a family.
Each bedroom has its own charm, and the kid's den is perfect for young children. Additional cots are available for guests traveling with young children, making the Villa Grace the ideal family resort.
Attached to the home is a separate suite complete with a private kitchen, living room, and separate entrance for guests who prefer more privacy. Both kitchens come fully stocked with everything one would need to prepare delicious home-cooked meals.
Exterior Amenities
In addition to the beautiful interiors, the Villa has spectacular exterior features. The Villa has a tranquil spot for relaxation at the private pool, complete with a stunning view of Monaco. Guests can unwind in the evenings with a glass of wine and take in the views.
Guests who prefer physical activity at the end of their day can enjoy a walk on the private land. The open outside space is perfect for children who need to run off some energy or adults looking for a relaxing evening stroll.
The property's large swimming pool will keep the whole family entertained. The outdoor space comes with sun loungers, parasols, a sheltered terrace, and an alfresco dining area. Moreover, guests have access to a separate bathroom and a shower, accessible from the pool area, for rinsing off before or after a swim.
Additionally, guests can enjoy a beautiful seating area in the gardens, complete with arches overlooking the sea. Whether you want to enjoy a midnight swim in the heated pool, drink at sunset in the gardens, or throw a lavish wedding reception, Villa Grace is an excellent private retreat perfect for families, groups of friends, or private events.
The Villa Grace is the ideal resort getaway for groups who want plenty of outdoor time but modern amenities. The interior design encompasses plenty of large windows, which allow for ample natural sunlight throughout the Villa. The interior decor combines contemporary and traditional styles with furnishings that complement the gorgeous landscape. The property's bedrooms are air-conditioned and feature several areas that offer stunning views of the Atlantic Ocean.
Interior Amenities
The interior of the Villa flows seamlessly. When one enters the space, they walk into a spacious living room with an inviting atmosphere leading to the kitchen and dining area, both of which have panoramic views of the garden. The home features an enormous picture window offering views across the entire property.
Space is abundant in this large light-filled living area, including central fireplaces, classic open doors, and large wooden-framed windows. An elegant fireplace surrounds a casual seating area with comfortable sofas, ideal for gathering during chilly evenings.
The Villa provides a serene and romantic environment thanks to its modern amenities and elegant furnishings. Many famous individuals have taken a trip to the luxury villa to get away from their hectic lives and relax for a week or two. The Villa Grace offers unique coastal experience guests won't soon forget.
While remaining authentic to its roots in terms of the decor and atmosphere of the space, the Villa has undergone extensive alterations to make it a modern-day luxury vacation space.
Activities in Monaco
A wide array of extracurricular activities are available to guests nearby, including the world-famous Monaco Grand Prix held annually between late May and early June. If you choose to visit the Villa during this time, take advantage of this once-in-a-lifetime opportunity to witness this spectacular motoring event. Monaco also has a world-renown casino square, the best place for guests to test their luck.
Villa Grace representatives in charge of booking guest's trips always keep the customer's best interests in mind. The Villa's commitment to its guests includes service tailored to you and your family's individual needs. No request is too big, and staff will ensure you feel taken care of from the moment you walk into the Villa until you leave.
Incredible Staff
The Villa's staff are hand-selected, highly skilled, and extensively trained. The Villa's internal policies are incredibly efficient as well. When booking the Villa, expect a fast response time and impeccable customer service.
Guests at Villa Grace are treated with the utmost care and will find that every desire is accommodated and met with style and excellence. The on-site staff includes a butler, cook (with an assistant), housekeepers, launderettes, and our world-class concierge, who ensures your experience is unforgettable. The Villa also has a boatman and security guard on duty at all times in case guests wish to take an evening boat ride.
Few luxury vacation places rival the Villa Grace; with its spectacular design, steeped in history, and amenities galore, it is challenging to want for anything while staying in this luxury Villa.
Sienna Charles offers a variety of luxury services to curate your ideal experience
Learn More