The Best Private Islands With Luxurious Hotels
An invitation to escape the hustle and bustle of everyday life and into the world for tranquility, exclusivity, and unparalleled beauty. A journey to the most luxurious private islands in the world, discover hidden gems, new cultures, and indulge in the ultimate privacy and luxury as a Sienna Charles member.
PAMALICAN ISLAND, PHILIPPINES AMANPULO
Located on a private island fringed with white sand beaches and pristine coral reefs in the Cuyo Archipelago of Northern Palawan, Philippines, Amanpulo is the epitome of heaven on earth.
Surrounded by calm, clear waters, this tropical paradise is ideal for water sports. At the same time, sandy paths lead to deserted coves and jungle-clad lookouts that offer a back-to-nature experience in supreme comfort and privacy.

Villas
Each villa has its own beachfront and a private pool, along with a personal butler and chef. For those with the desire for a fine dining experience at the beach, the beach club is open for breakfast, brunch, lunch, and dinner, situated on the island's western side. It specializes in Mediterranean food and live seafood.
Fitness
Aptly suited for fitness enthusiasts, the Amanpulo offers a three-night retreat well suited for an active excursion in a beautiful and serene surrounding.
COMO PARROT CAY, TURKS & CAICOS
Featuring personalized service, sophisticated cuisine, a distinctive design, and a private beach, this Turks and Caicos luxury resort strives to make your stay an unforgettable experience.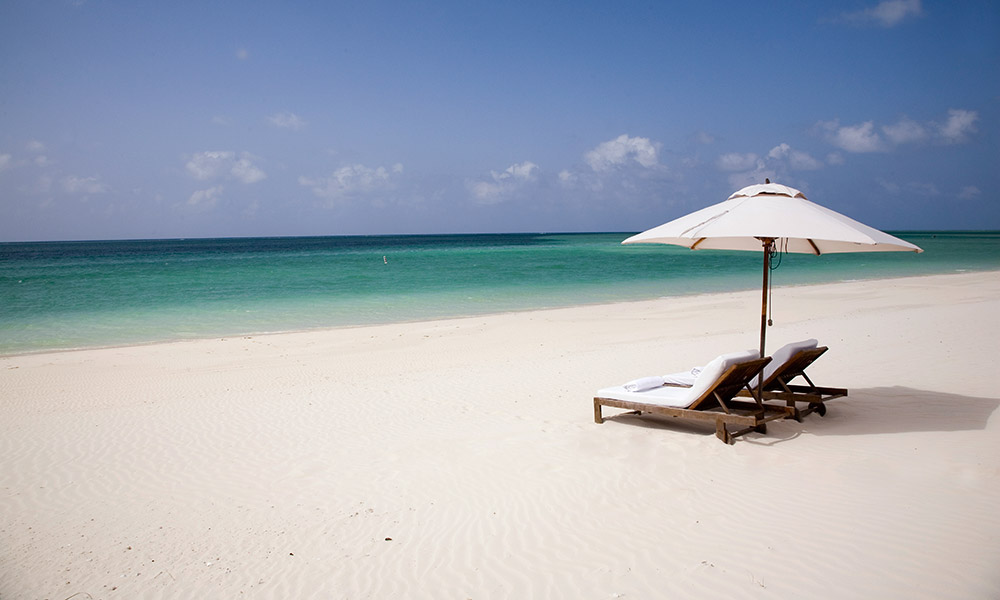 Luxury resorts in the Caribbean have exceptionally high standards, with COMO Parrot Cay leading the way. Whether traveling with a spouse, partner, children, extended family, or friends, its sophisticated facilities are available to anyone with an overnight stay.
Below is a listing of all the amenities and services that Como provides:
Audiovisual equipment (on request)
Babysitting (on request)
Beach and Pool service
Complimentary computers and printers in the library
Concierge service
Digital Newspapers and Magazines with Press Reader app
Laundry (on request)
Manager on duty 24 hours
Multilingual hotel staff
Personal Butler (Two-Bedroom Beach House and above)
Personal wellness instructor (on request)
Room service
Safety deposit boxes
Security 24 hours
Travel and tour assistance
Unobstructed insect prevention using natural pesticides
Wi-Fi
LAUCALA ISLAND, FIJI
This exclusive island resort offers 25 super glamorous villas, all with the traditional Fijian feel. Each villa gives unparalleled privacy and exclusivity with breathtaking views of the northern coast of the island.
There are 11 Plantation villas and seven Seagrass villas alongside the private beach; four Plateau villas atop Nawi Mountain, ringed by rainforest and offering sweeping sea views.
The Peninsula villa lies along the cliffside, the Overwater villa lies on the surface of an emerald-green lagoon, and the Hilltop Estate is located in the island's highest point, offering sweeping views of Fiji's archipelago.
The construction of every villa incorporates leaves of sago palms for roofs, doga wood, balabala fern stems, and a traditional weave of coconut fiber called magimagi. The rooms and living areas are impeccably furnished and open to private gardens, each with an infinity-edge pool lit by Tikki torches at dusk. Each villa comes with a buggy, so guests can explore the resort whenever they like.

Activities Offered on Laucala Island
Laucala offers a variety of activities ranging from relaxing to adventurous. Explore the waters with jet skis, boats, and other forms of water transportation. Rainforest walking tours, golfing, and horseback rides are just a few of the activities available to guests on the island.
At the island's Water Sports Centre, 14 boats are available for various activities, including game fishing aboard the Riviera Open Flybridge, sailing on Dragon sailboats, and discovering the Fijian islands in outriggers. Other activities available here include windsurfing, kitesurfing, kayaking, and jet-skiing.
Laucala offers snorkeling equipment and PADI-certified diving to get guests up close to angelfish and hawksbill turtles. With eight immaculately groomed Fijian horses, guests can explore Laucala's beaches, plantations, and hinterland.
Additionally, guided walks lead guests to far-flung corners of the island, such as arranged visits to a cultural village showcasing Fijian arts, crafts, and traditions, as well as Laucala's organic farms and gardens. On the island, the 18-hole championship golf course, designed by David McLay Kidd, features spectacular fairways and greens that overlook the Pacific Ocean.
A Kids Club is also close to the resort, designed to offer children of all ages fun, educational, and informative activities under the watchful supervision of trained staff.
THE BRANDO, FRENCH POLYNESIA
On an atoll owned by the Tahitian royal family and later Marlon Brando, just 30 miles north of Tahiti, this hotel is a love letter to the South Pacific.
Featuring 35 beachfront villas, the Brando is one of those once-in-a-lifetime luxury travel destinations. From the stunning view of Tetiaroa, as you approach it from the sky to the landscape of technicolor hues, you won't soon forget the sights of this picturesque island. The sand is the palest shade of pink, and the villas, with their thatched roofs and decor of giant tree trunks, are surrounded by nature.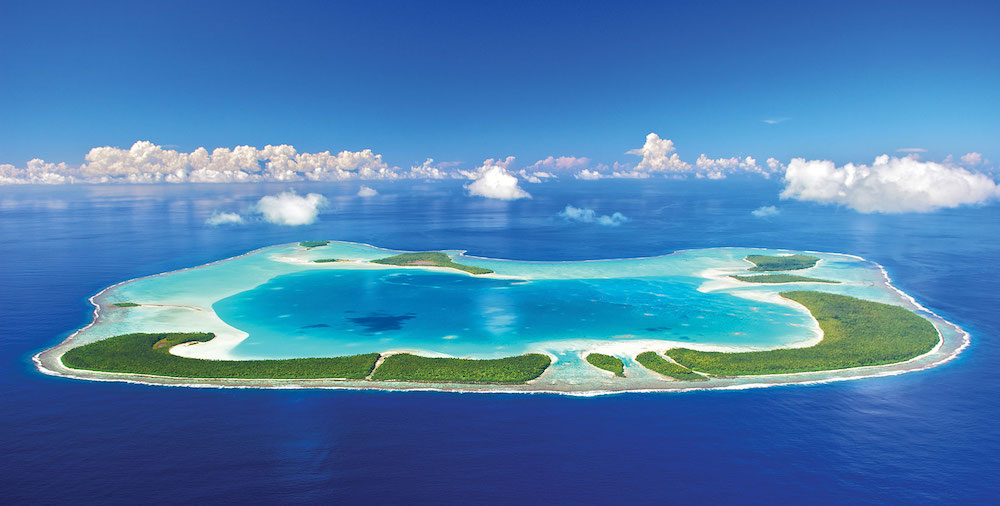 The Brando is also a carbon-neutral environment - the kind of place with a society of scientists to conserve and protect the atoll. Three thousand eight hundred solar panels are installed throughout the island, and the resort features a seawater air conditioning system, only the second in Polynesia.
Because the Tahitian royal family owned the atoll, it's not uncommon to meet a local historian with tales of tattooing or stories from when Captain Bligh stopped here to search for mutineer Fletcher Christian.
Some nights, the island erupts in a flurry of dancing and cocktails; others, nothing but the stars. A high point of the hotel is also the Varua Spa, hidden amid coconut palms and with a menu of Polynesian treatments.
Within, you'll find more Polynesian-inspired balm for the soul at the hotel's restaurants and bars, including Les Mutinés, an intimate restaurant with the color of sand, and Nami Teppanyaki, a Japanese restaurant with a selection of sake wine.
A trip to any of these luxury resorts will be unforgettable and incredibly relaxing. Book your stay through our luxury travel concierge today!
Sienna Charles offers a variety of luxury services to curate your ideal experience
Learn More