Inside Lysée, The Sweetest Way To Exhibit Art
Michelin-Starred Pastry Chef Eunji Lee Creates NYC's Most Artistic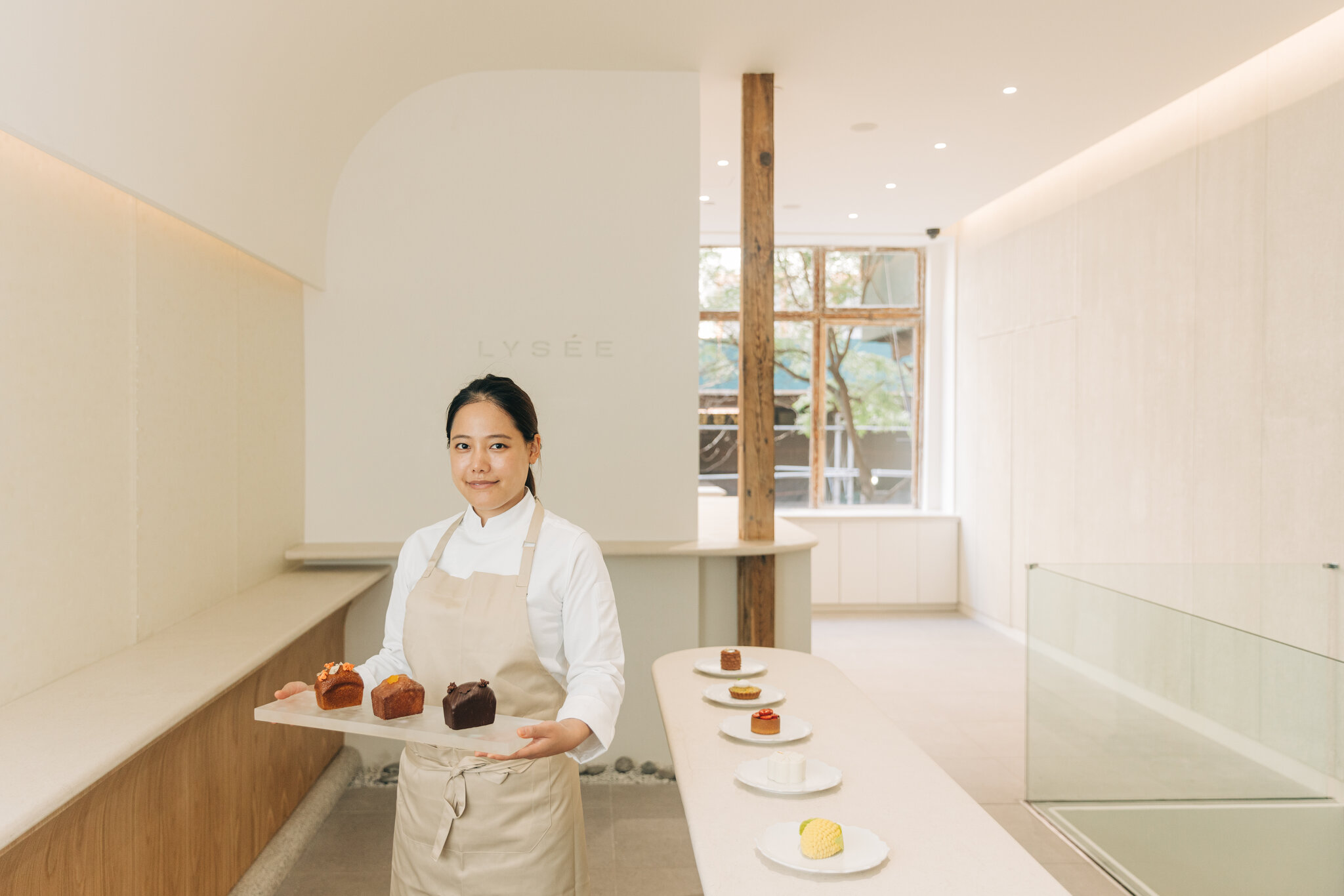 Lysée's Founder –Chef Eunji Lee at her gallery of confections.
Gallery of Confections at Lysée in Flatiron District.
In pastry, passion is everything. Without it, it means nothing. The artistry and refined presentation of Lysée's gallery of confections offer a unique experience of art, culture, and pastry only Michelin star chefs are able to give. The whole place is not just a taste but an experience. Lysée's provides their customers an extraordinary experience of observing their greatest works of art close up and the chance to taste it.
Pronounced as lee-zay, Lysée features elevated and delicious pastries inspired by French pâtisserie, Korean ingredients, and New York City's diversity blended in perfect harmony.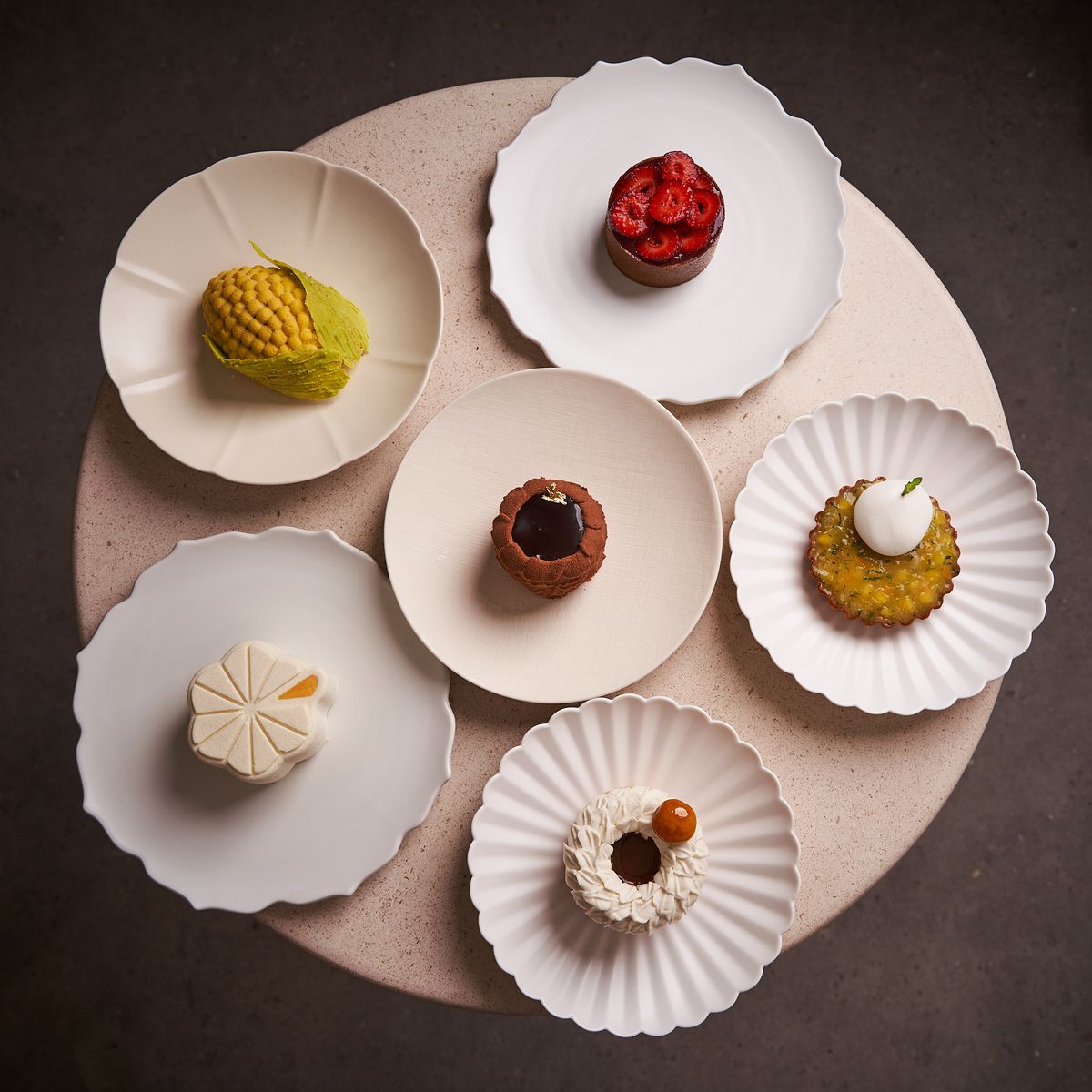 Lysée's best-seller collection.
The Indulgence of Edible Art
Once reserved for the elite, pastry and sweet indulgences today occupy a much broader, more accessible role. Sugars used to be luxury lifestyle goods only for the monarch, and, as such, it was a symbol of wealth and power. Think of the royal court, Marie Antoinette, and the association of aristocracy. In France, pastries are considered an art form. Lysée's founder and Chef, Eunji Lee, fulfilled her lifelong dream of an edible art museum. Drawing inspiration from the French word Musée for her pastry gallery boutique name. Her goal was to impress customers with edible art to behold and to taste.
Chef Lee represents French-style confectionary with Korean ingredients and New York representation. As a high school senior, Lee wrote that in 10 years, she would be a great pastry chef. She has always been blown away by unique pastry shops and later moved to France to classically train at the Institute National de la Boulangerie Pâtisserie in Rouen and the Ecole Ferrandi in Paris. Spent three years at Ze Kitchen Galerie of William Ledeuil, training under Alain Ducasse and Cedric Grolet at three Michelin-starred Le Meurice for another four years, and became executive pastry chef of Jungsik, New York's Two-Michelin-Star modern Korean restaurant. There, she encountered a variety of flavors, shapes, and other impulses that influenced her style to become a true work of art. Chef Lee worked at a list of Michelin-starred restaurants that helped her with her own personal style.
Lysée's Luxe Interior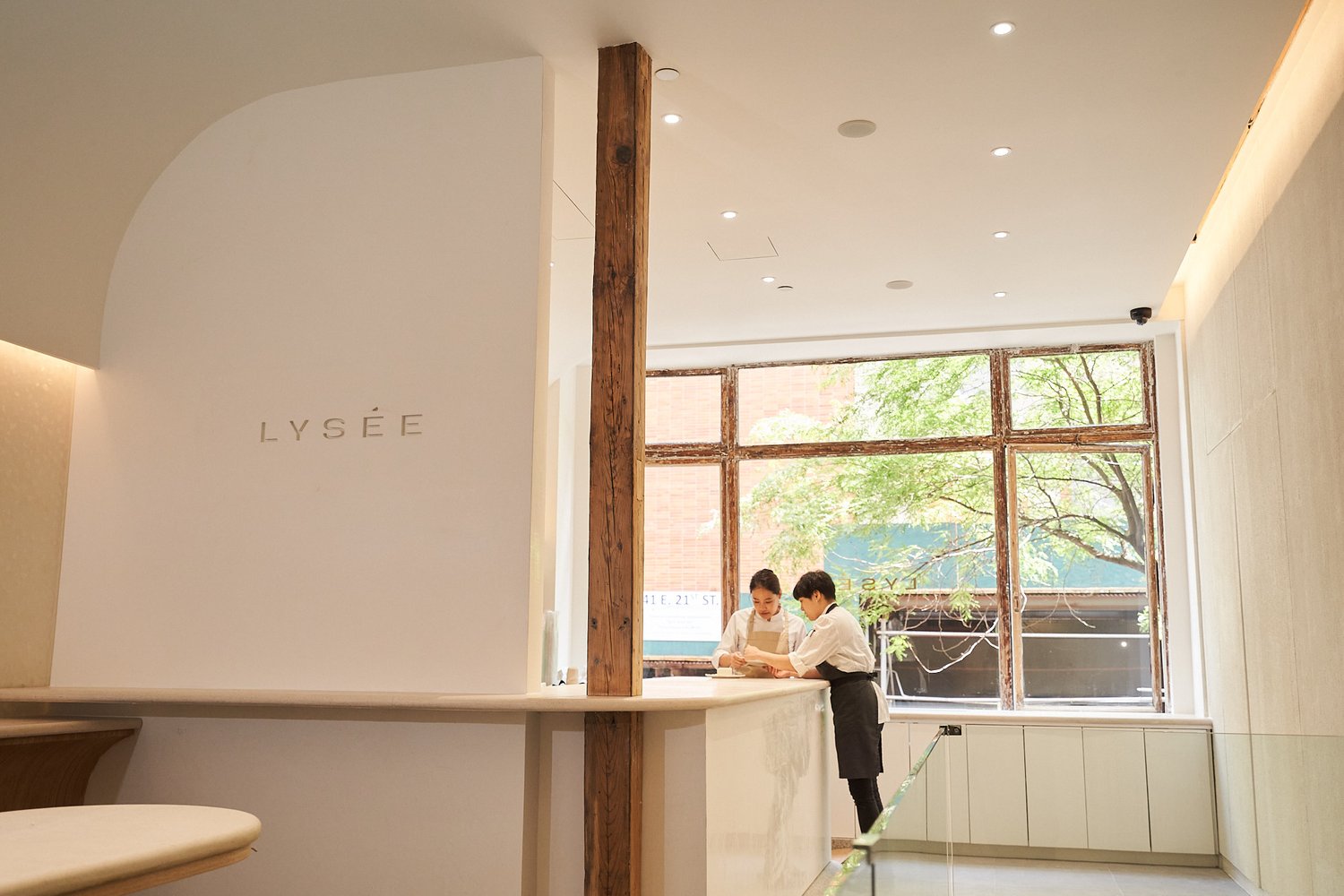 Lysée's second-floor checkout counter and gallery.
The interior is just as inspiring as its offerings: clean, with a fusion of cultures, aspiring for harmony in every element, and creating luxury without ostentation. Korean traditional roof tiles, Giwa, inspire the artisanal pastry gallery's logo. The gallery also has traditional Korean materials like Jagae & Pocheon stone that blend well with the modern NYC vibe. It's a complete experience of how pastry meets with art, culture, and design. Everything inside this cafe is a visual delight.
Lysée's entry is paved with stones leading to the cafe counter, demonstration table, and private nook. And with the museum concept in mind, the staircase going upstairs is like the MoMA's (Metropolitan Museum of Art). The whimsical dessert gallery and customer checkout are displayed in an airy space on the second floor.
Lysée's Gallery of Confections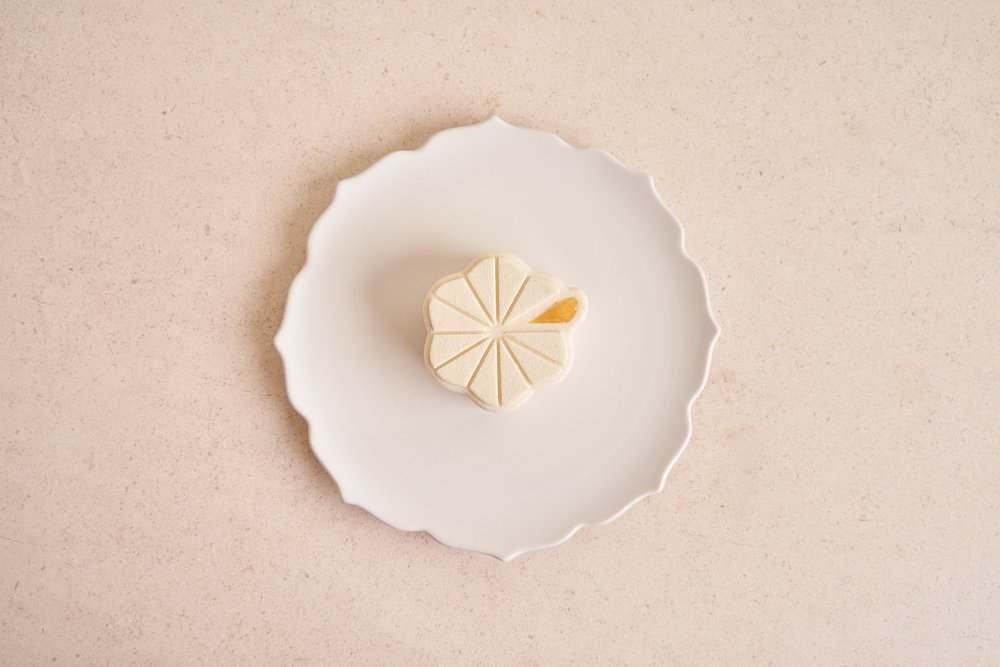 The menu at Lysée changes with the seasons, divided between three themes: patisseries including tarts and cakes, viennoiserie or sweet bread, and gateaux de voyage, which means "pastries perfect for travel" in French. They are works of art with values that go far beyond instant gratification.
Lysée's pastries are too exquisite to eat but too luscious not to. The delicious, morsel-sized desserts they bake often sell out even before the end of the day, and waiting in line at their gallery boutique to order is not unusual. But lines tend to be worth it if you want a taste of something exceptional, and here is no exception. Anyone who tasted a pastry of this kind understood instantly. For their dine-in guests, after their opening week, with overwhelming support, they implemented a reservation system.
Every offering they have is personal for Chef Lee. Their signature namesake dessert, "Lysée," is a toasted Korean brown rice mousse, pecan, and caramel, with the motif of Giwa. Inspiration for their logo. Another one, with the touch of New York, is their version of chocolate layer cake. It's the V.I.C (Very Important Chocolate cake). Chocolaty, crunchy, soft, with a hint of citrus. They offer it in individual, medium, and large sizes. The story behind the name is Chef Lee's love for American steakhouses. She always loved ending with a chocolate layer cake after a steak dinner. Other pieces are wholly original, like the exquisite yet simply named "Corn" confection. Looking like a literal ear of corn, with corn cremeux, corn mousse, corn sablé, and grilled corn cream. Making it takes three to four hours.
"I could not be more excited to open my own pastry boutique and celebrate French, Korean, and New York City flavors," says Chef Lee. "I have always been inspired by the beauty and creativity of pastry, so for me, a dessert gallery is the best way to invite guests into this world of sweetness."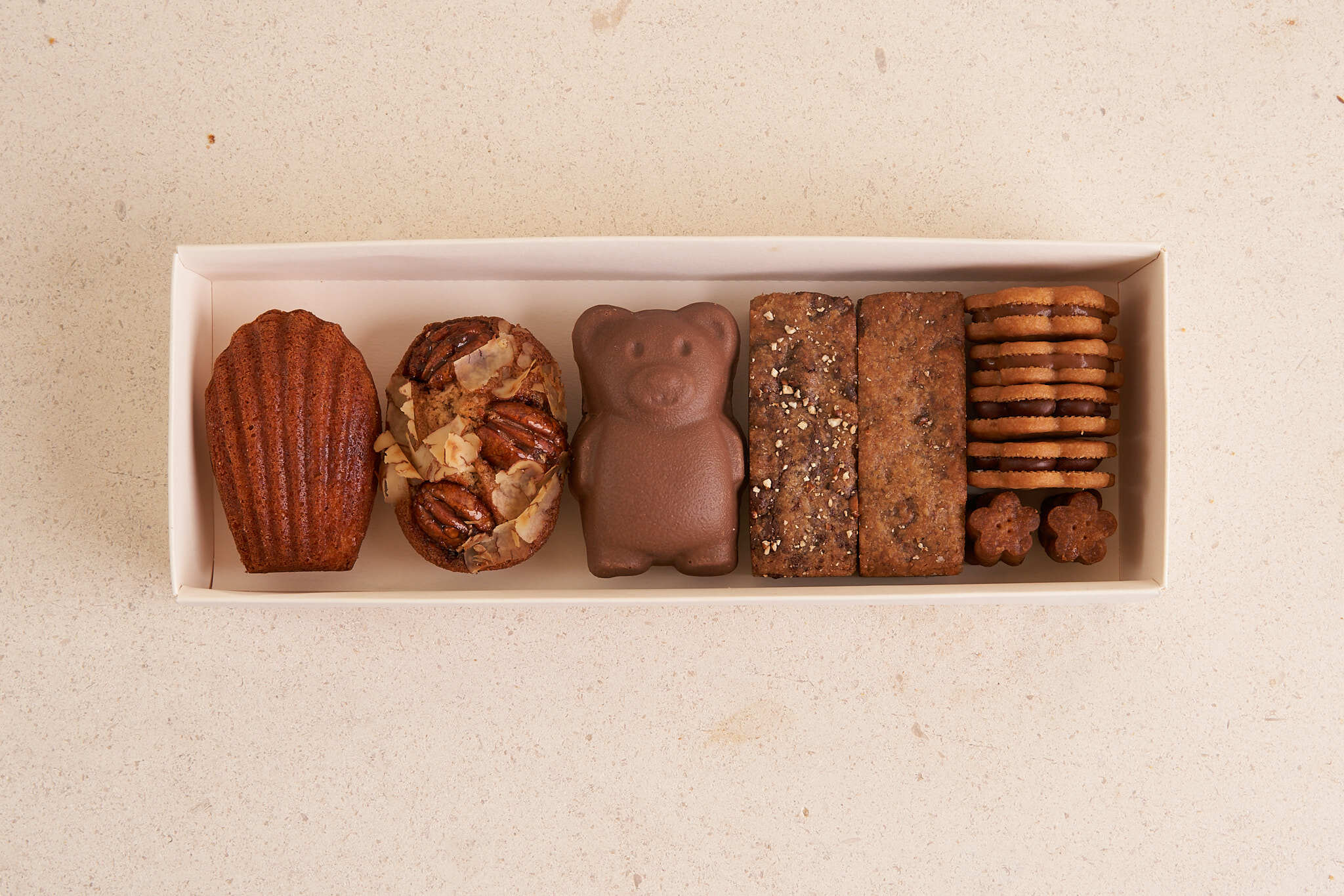 Lysée Gâteaux Collection
Where Art Will Take Desserts Next
With the combined expertise of famous pastry makers that trained Chef Lee and her imagination, Lysée will continue to offer high-end patisserie edible arts. A dessert venture that brings high-end contemporary. Chef Lee's vast experience and preciseness, each of the pieces she creates, allow customers to enjoy and be surprised by the combination of flavors. More than the sheer gustatory thrill of biting into one of Lysée's pastries, it is the passion and precision in the craftsmanship behind each confection that drives customers to go here despite the long line that awaits them every day.
Lysée is a French-Korean-NYC dessert boutique that aims to combine flavors in a new and creative way. Their personalized customer journey gives customers a unique, complete experience with a high-quality service from the moment they come in, during the purchase, and even afterward. They are not guilty pleasures but daily luxuries that can elevate spirits and make life more enjoyable.
Sienna Charles offers a variety of luxury services to curate your ideal experience
Learn More