The Grand Dame of Italian Luxury Hospitality in Paris
Sophisticated, flawless, and luxuriously impeccable. Exuding the ambiance of luxury just by its name, Bulgari Hotel Paris is an elegant boutique hotel designed with a light interplay between old and new. The luxury goods brand is one of the oldest Italian houses dating back to 1884. Expanding to the hospitality industry since the start of the 21st century, Bulgari Hotels & Resorts has been consistent in delivering its distinctive, bold, and contemporary style. A place of ultimate bliss, a heavenly dream, a state of being in which one would know there is nothing but perfection. Luxury isn't just an industry but a lifestyle.
Interiors inspired by local culture and history. Bulgari Hotel Paris offers an indulgent stay with an exploration of the destination in depth but with a touch of their signature style. They understand what it takes to create an extraordinary experience by creating a bespoke hotel interior. Especially in the city of light, the home of grandeur and luxury. A fusion of Italian and French elegance. From being located in one of the most prestigious locations in Paris to their culinary delights, and their attention to detail with the furnishings, Bulgari Hotel Paris is the epitome of true class and grace.
Indulge the Exquisite Luxury in Bulgari Hotel Paris with Sienna Charles
Learn More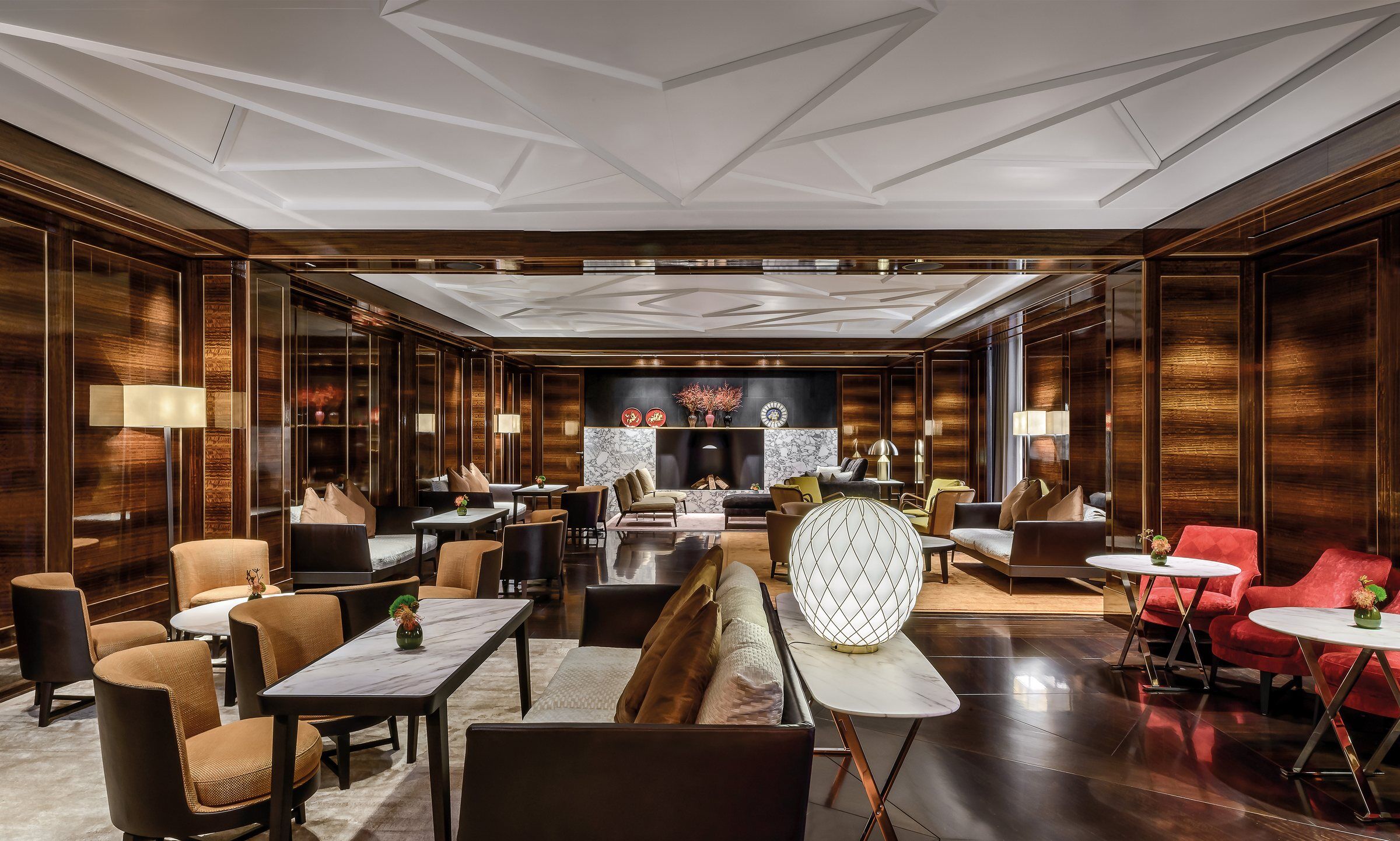 Luxury Signature of Bulgari
Every Bulgari Hotel has been designed with space in mind. A space of sophistication, elegance, and grace, but overall warmth and welcoming. The famed Italian architectural house Antonia Citterio Patricia Viel designed each of the seven Bulgari Hotels to date. Architect Patricia successfully conveyed Bulgari's aim to be a timeless glamor of its heritage of magnificent Roman jewelers. Coming to Paris, the world's capital of luxury, the hotel incorporated sensual sophistication and overall French romanticism blended with Italian hospitality. A taste of both cultures, Bulgari Hotel Paris, offers an inimitable experience of grandiosity in the city.
Bulgari Hotel Paris is located in one of the most iconic streets in the city— Avenue George V. A stone away from the most quintessential landmarks and leading museums around Paris. Featuring only 76 rooms and suites, the exceptional attention to detail is comparable with how Bulgari carefully makes each piece of its jewelry. Meticulous, distinguished, and careful. A marriage between La Dolce Vita and La Vie en rose. The Italian design is enriched by the collaboration with the finest French artisans. From the silk wall coverings, tapestries, and granite as a defining feature of the interior, the selection of all design elements evokes intimacy and mystery.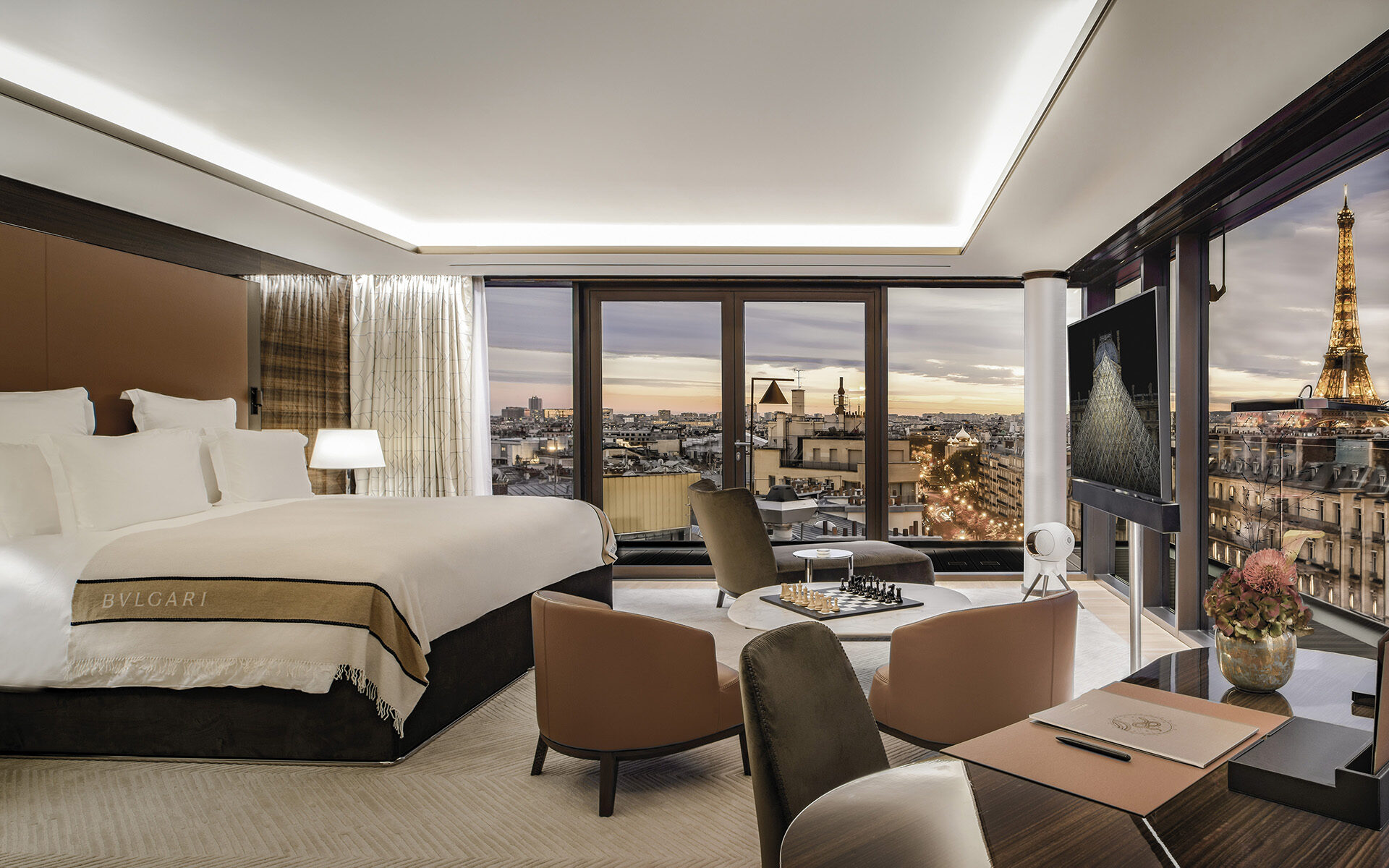 Perfect Paris Setting
600 sqm of terraces and gardens with a panoramic view of the world's most luxurious city. The Bulgari Paris Penthouse is the perfect private setting to celebrate the city of light. Beguiling interiors and furnishings, floor-to-ceiling windows, and a rooftop garden. A hidden gem where one can immerse in complete self-indulgence. The penthouse has its own bar, two kitchens, and a massive bedroom with a view of the Eiffel Tower. The bathroom is clad entirely in a book-matched Arbescato marble, while the bathtub and wash basins are crafted from Arabescato Corchia marble. It also has a fitness room, pantry, hammam, private studio with cigar cellar, and a dressing room. Spanning two levels, the Bulgari Paris Penthouse is one of the most expensive suites in Paris. Occupying the top two floors of Bulgari Hotel Paris, the Penthouse suite offers 360 views of Paris' Golden Triangle. Majestic, timeless, and spectacular. Exhibiting a neutral palette in the living room and a monochromatic marble in the bathroom. Bulgari has raised the standard of luxury to a new level.
Quietly luxurious with just the right blend of beauty and modern efficiency. The other rooms and suites are soundproofed with blackout shades that one would forget the world outside. Giving France a subtle nod, the etched window above the bathtub in one of the suites depicts Bulgari's serpent constellation motif, employing the technique of Lalique, the master of French glass design. The in-room iPad can also control the lights, temperature, and television. One would agree that no detail had been overlooked and that everything had been carefully thought out.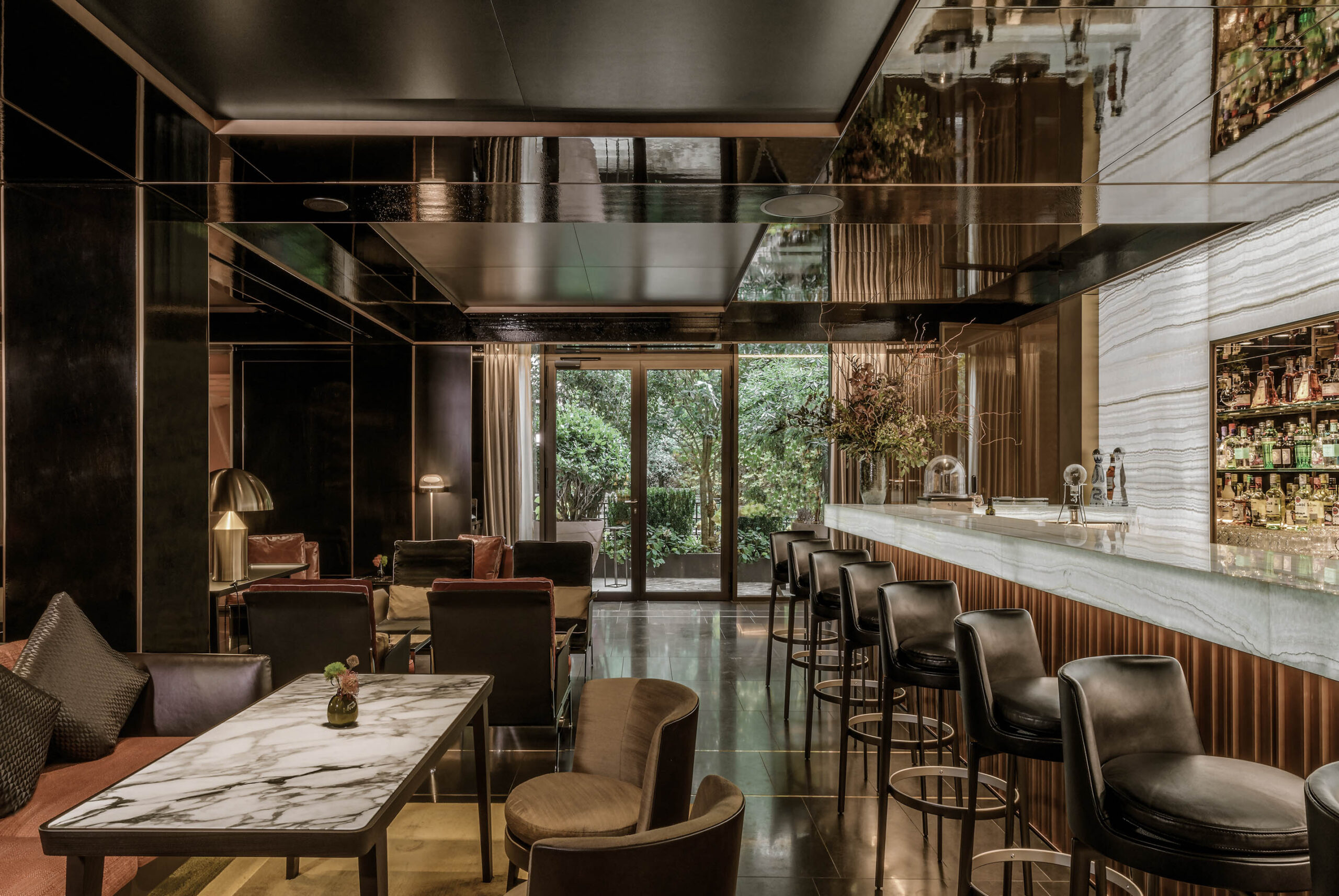 Simplicity of Italian Dining
Redefining modern cuisine, Il Ristorante of three-Michelin-starred Chef Niko Romito, embodies the characteristics of Made in Italy culture on the culinary offerings at Bulgari Hotel Paris. It is a hidden gem in a private garden with twenty-six tables decorated in Parisian-style banquettes and brass. Extraordinary vision, impeccable moments, and a sparkling, intimate dining experience. Bulgari Hotel houses a restaurant, bar, and lounge that offers a unique experience to the guests. The Bulgari Bar is a chic, contemporary space that embodies the expansive elegance of the Maison. The bar evokes a sense of contemporary sophistication with a high-gloss ceiling, brass accents and lacquered walls, and black granite floors.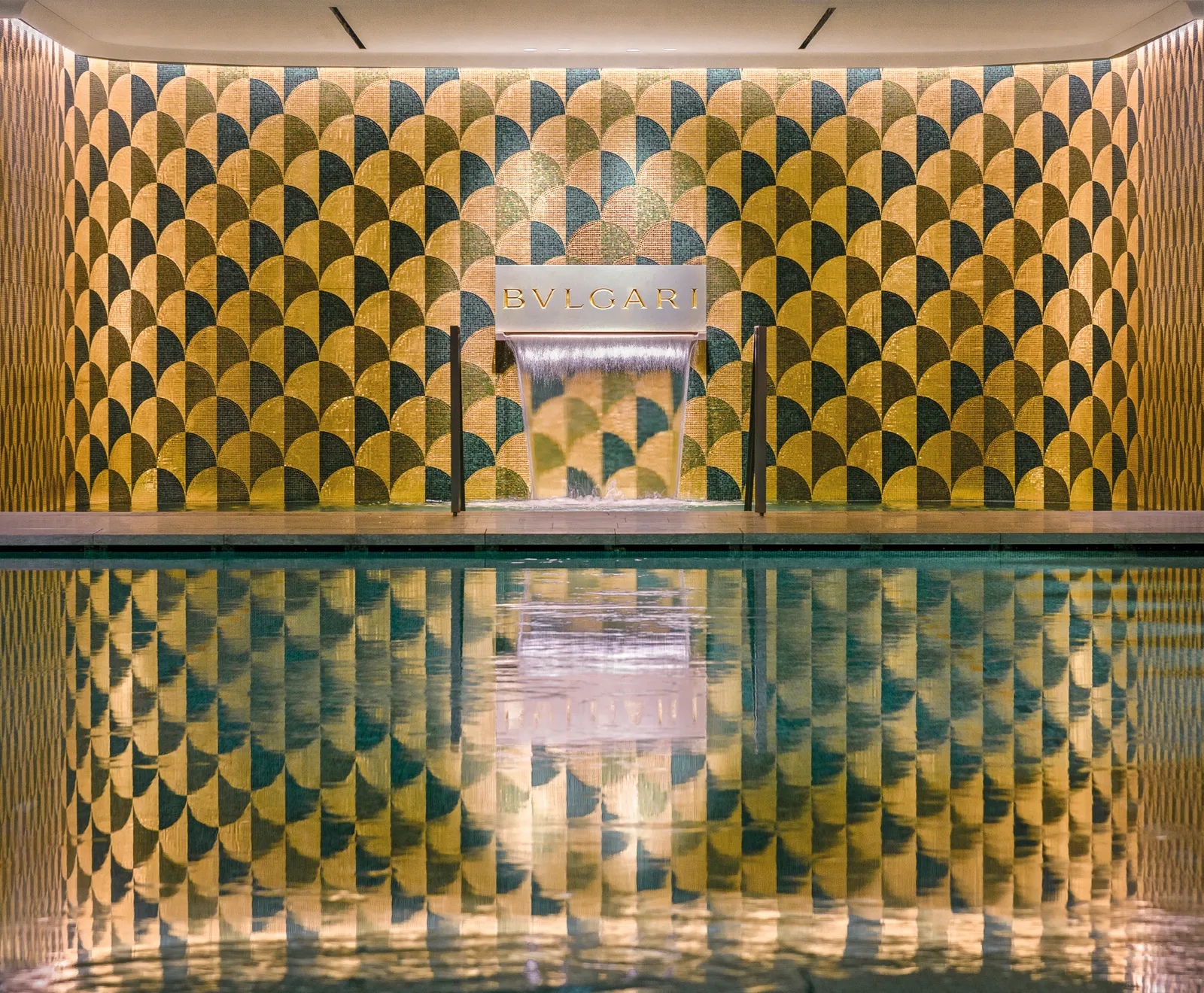 A Secret Oasis in Paris
Bulgari spa offering is a crime to miss when staying at their hotels. It is an unparalleled experience exclusive to its guests and local clients with connection. Set on one level below the ground-floor lobby, the Spa at Bulgari Hotel Paris is an entire space devoted to inner and physical relaxation and rejuvenation. Guests can enjoy the space clad in Vicenza stone sourced from Veneto, Italy, and Burmese teak and the many luxuries that come with it. Emerald and malachite mosaics line the semi-Olympic pool of Bulgari Hotel Paris. The treatment at the spa starts with a questionnaire so the therapist would know the exact needs of their guest. Couples can also book their Spa Suite for the ultimate privacy and luxury. It features a private jacuzzi, a hammam in green onyx, and a double bed. They also have a fitness center with Technogym equipment and a workshop gymnasium that offers a unique training approach across all Bulgari Hotels & Resorts.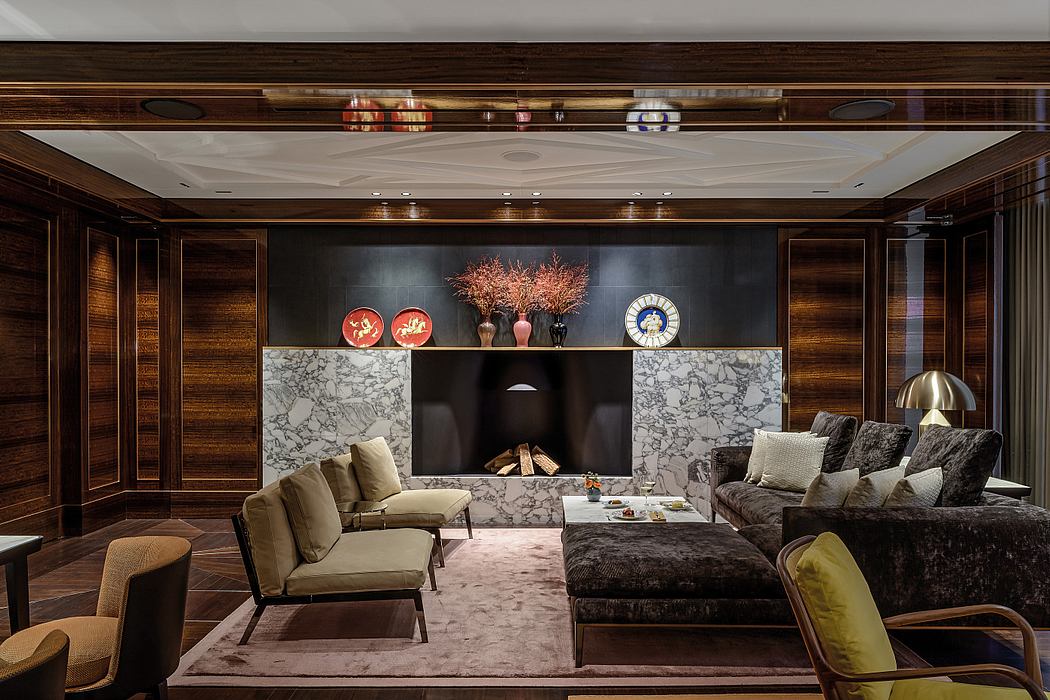 A New Kind Of Hospitality Experience in Paris
The new Bulgari Hotel Paris is pure luxury at its finest. The attention to detail, the impeccable craftsmanship, and even the smallest things were taken into account to create a flawless experience and vibe. True to Bulgari's notion of luxury, the hotel offers a variety of experiences for ultimate indulgence to its guests. They have created a classic and contemporary place to provide a luxury experience deserving of the word modern opulence. The key design elements are derived from their iconic jewelry line. It's like standing before a priceless work of art, inspired by the views of Paris through Italy's contemporary eye.
Encompass Bulgari Hotel Paris Hospitality with Sienna Charles.
Learn More