La Dolce Vita is Back - A Taste of Old Hollywood
Imagine stepping into a world where nostalgia, intimacy, and sensuality intermingle in a luxurious setting. It's a place where classic Italian-American "Red Sauce" cuisine is elevated to new heights, honoring its timeless traditions while embracing modern sensibilities. This is the world of La Dolce Vita, an upscale restaurant that captivates diners with its elegant ambiance, exceptional cuisine, and impeccable service. With a reputation that spans over 50 years, La Dolce Vita continues to be a beloved Beverly Hills celebrity hideaway that transports guests to a bygone era of sophistication and refinement.
Nestled in the heart of Beverly Hills, La Dolce Vita is a legendary Italian restaurant that has been a staple of the Los Angeles dining scene for over 50 years. Recently reopened after a stunning renovation, this iconic restaurant offers a glimpse into the glamour and sophistication of Old Hollywood, while serving up some of the most delicious Italian cuisine in the city. Stepping inside La Dolce Vita is like entering a time capsule of classic Hollywood style. The dimly lit dining room is adorned with black-and-white photographs of Hollywood legends like Frank Sinatra, Marilyn Monroe, and Elizabeth Taylor, while the plush red leather banquettes and white tablecloths exude an air of timeless elegance.
The Sweet Life
The restaurant's name – La Dolce Vita, which means "the sweet life" in Italian, is a nod to the glamorous lifestyle of its clientele. As soon as you enter, the plush red leather banquettes, white tablecloths, and black-and-white photographs of Hollywood legends adorning the walls create an atmosphere of timeless elegance and sophistication. La Dolce Vita has become a fixture of the Los Angeles dining scene since it first opened its doors decades ago. Despite undergoing several changes in ownership and management over the years, the restaurant's commitment to serving authentic Italian cuisine with impeccable service has remained steadfast. The restaurant has hosted some of the biggest names in Hollywood, from Frank Sinatra to Elizabeth Taylor, all lured by its reputation as a place to see and be seen. The restaurant's romantic atmosphere, impeccable service, and sumptuous cuisine were a perfect match for Hollywood's glittering stars, who came to indulge in the restaurant's delicious food and bask in its old-world glamour.
However, La Dolce Vita's appeal goes beyond its association with Hollywood's elite. The restaurant has always been renowned for its authentic Italian cuisine, prepared with the freshest ingredients and traditional recipes passed down through generations. Chef Pino Luongo – the founder of the 1960s La Dolce Vita – was passionate about Italian cuisine, and his commitment to quality and authenticity set the standard for the restaurant's future success. Today, La Dolce Vita's menu still features classic Italian dishes like handmade pastas, fresh seafood, and hearty meat dishes, all prepared with the utmost care and attention to detail. The restaurant's extensive wine list includes rare vintages from some of Italy's most renowned wineries, perfectly complementing the exquisite cuisine. Whether one is a Hollywood star or a discerning foodie, a visit to La Dolce Vita is a must to experience a true taste of the sweet life in the heart of Beverly Hills.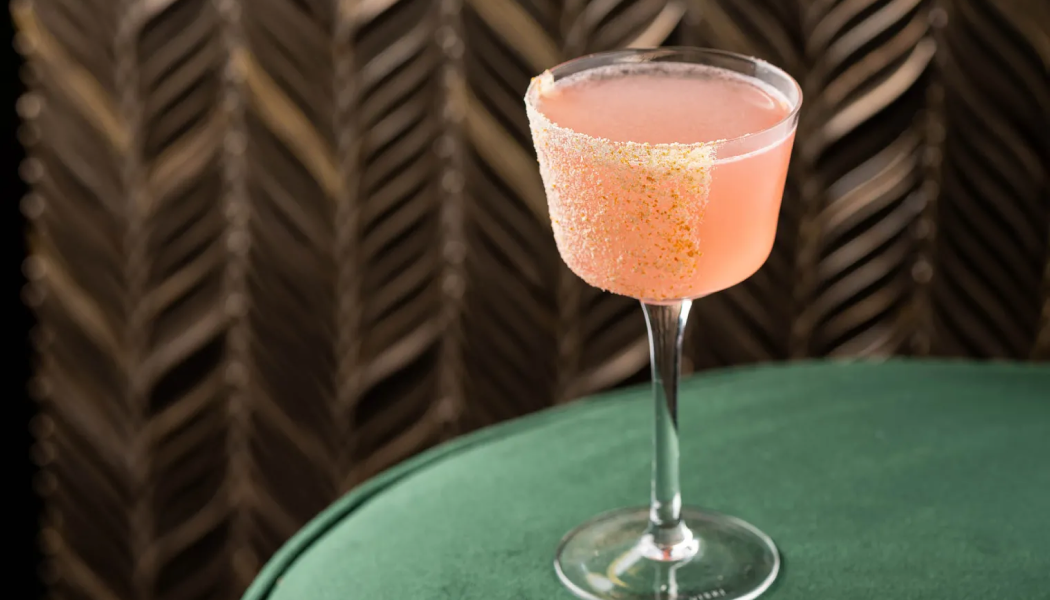 The Art of Old-School Hospitality
La Dolce Vita was previously closed and is now acquired by Marc Rose and Med Abrous, two hospitality veterans with a passion for creating unique dining experiences. As the founders of Call Mom Hospitality Group, Rose and Abrous have made a name for themselves by reimagining classic restaurants and bars, injecting them with new life while still paying homage to their storied histories. It was important to Rose and Abrous to preserve its magic while also updating it for a new generation of diners. One of the ways they did this was by retaining the restaurant's iconic elements while giving them a fresh twist.
When Marc Rose and Med Abrous took over La Dolce Vita, they knew they needed a talented interior designer to help bring their vision to life. They found the perfect person in Victoria Gillet of We Are Dada. Gillet was tasked with the challenge of reimagining the intimate 75-seat restaurant while honoring its existing layout, which consisted of a dining room with booths only and an intimate bar. With her keen eye for detail and impeccable taste, Gillet was able to retain the classic design attributes of La Dolce Vita while imbuing the space with a chic, modern touch.
La Dolce Vita's executive chef Nick Russo's menu features classic Italian-American dishes with a contemporary twist using seasonal California ingredients and in-house curing and fermentation. Bar master Michael Toscano brings fresh twists on classic cocktails, as well as a housemade limoncello based on his family's recipe. The wine list focuses on low-intervention bottles from Italy and France, with an expansive Champagne section alongside aged ports, sherries, and Madeira.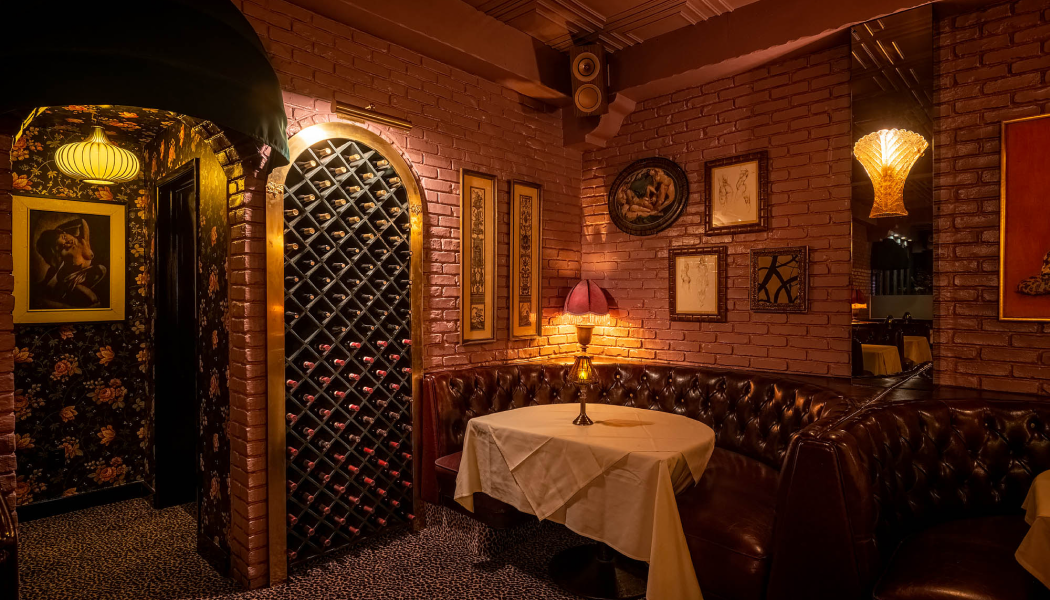 Balancing Comfort & Refinement
La Dolce Vita's menu is a nod to classic Italian-American cuisine, but with a contemporary twist. Executive Chef Nick Russo, who has worked at popular LA restaurants such as Ink and Nightshade, has created a menu that is both comforting and refined. The menu features traditional dishes such as spaghetti and meatballs, veal parmesan, and chopped salad, but with Russo's unique flair. The kitchen also focuses on using seasonal California ingredients, and in-house curing and fermentation techniques.
In addition to the food, La Dolce Vita also offers a classic cocktail list curated by bar master Michael Toscano. Along with the housemade limoncello, the cocktail list features fresh twists on classic drinks, such as the Negroni and the Manhattan. The wine list is equally impressive, with a focus on low-intervention bottles from Italy and France, as well as an expansive Champagne section and aged ports, sherries, and Madeira.
One thing that sets La Dolce Vita apart from other Italian-American restaurants is their approach to plating. As Med Abrous explains, "Nothing is tweezer plated." The restaurant values the classic, comforting presentation of the dishes, rather than overly fussy and intricate plating.
A Journey Through Time & Style
Once inside the windowless restaurant, time fades away, as guests sink into plush burgundy leather booths and take in the retro touches that pay homage to La Dolce Vita's storied past. The names of famous past patrons are ticked off on bolted plaques that line the walls, reminding visitors that they are dining in a space with a rich history. Renowned interior designer Victoria Gillet of We are Dada was enlisted to oversee the extensive renovation, and her deft touch is evident in every corner of the space. From the cheetah-printed carpet to the refurbished Italian chairs from nearly 50 years ago, every detail has been thoughtfully curated to create a cohesive and stylish design.
The staff at La Dolce Vita also plays a crucial role in creating a memorable dining experience. Outfitted in Denis Frison-designed uniforms, they exude an air of sophistication and professionalism that is befitting of the restaurant's esteemed reputation. Marc Rose and Med Abrous are committed to creating an experience that is not just about the food, but also about the service and the ambiance. As Abrous notes, "that pomp and circumstance, those steps that it takes to create an experience, we take that very seriously."
For Rose and Abrous, preserving the magic of La Dolce Vita was about more than just retaining the classic design elements; it was also about embracing the restaurant's location in Beverly Hills, the "most famous zip code on the planet." They have succeeded in this endeavor by creating a space that is timeless and chic, where guests can enjoy classic Italian-American dishes with a contemporary twist, expertly crafted cocktails, and a wine list that focuses on low-intervention bottles from Italy and France.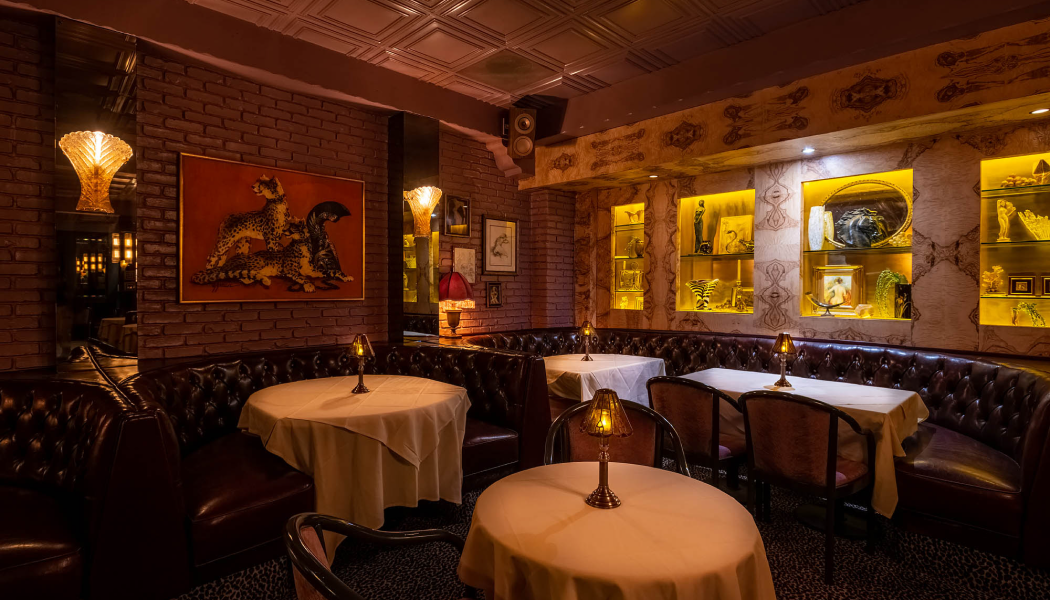 Celebrating La Dolce Vita
La Dolce Vita was a place where Sinatra felt at home, and the restaurant's ambiance and menu suited his style perfectly. The dimly lit dining room, red leather booths, and classic Italian fare provided a perfect backdrop for his romantic songs and charismatic persona. Sinatra's presence added to the restaurant's allure, and La Dolce Vita quickly became a hotspot for Hollywood's eite.
A pinnacle of Italian fine dining in the heart of Beverly Hills. Serving both locals and visitors for over 50 years. Charming, romantic, and classy. Extensive menus with the freshest ingredients. Impressive wine and cocktail selection. Today, La Dolce Vita remains a beloved dining destination, and its classic Italian dishes and old-world charm continue to attract high society elites. Whether one is a fan of Frank Sinatra or simply looking for a memorable dining experience, La Dolce Vita is the perfect place to indulge in the sweet life.