La Dolce Vita: Ginori 1735 Latest Collections Redefines Table Manners
Tradition and Manufacturing Excellence Intertwine with Timeless Beauty.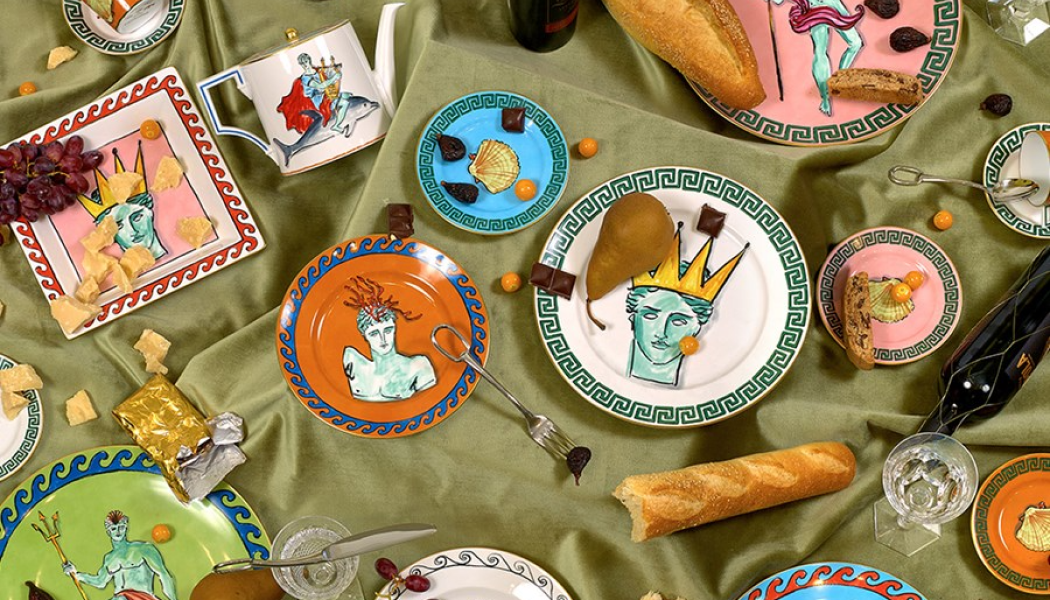 Beauty thrives in the most unexpected places. Ginori 1735 ancient porcelain artistry for timeless beauty celebrate table etiquette revolution. Their latest collection features La Dolce Vita: Beauty and Stillness of the life. Wait for no guests and enjoy the sweet joy of everyday moments. La Dolce Vita is an art that celebrates the essence of being present in the now.
The Table Is Set
No technology can ever replace the human touch, even today. That is the proud principle and secret of Ginorit 1735. Their strong ties of more than 280 years of history of making handcrafted porcelains honors and keeps the tradition alive. Inside their vast artisan factory in Florence, Italy, every detail of their porcelain art is uniquely designed by hand. Each stroke tells a story, as each plate is different. The way the details are carved and shape reflects the passion of each of their artisans.
Ginori 1735 traces its roots to the 18th century, launched at the villa of the family estate of Marquis Carlo Andrea Ginori. Manifatture di Doccia in Doccia is not just a factory nor an artisan but a huge artisan factory. Serving royals and the elites ever since. Their journey is an elegance and art that has traveled from the past. Reimagining the future with modern technology wtih artistic revolution. Their roots aren't forgotten and is deep within the all they have been through for over two centuries.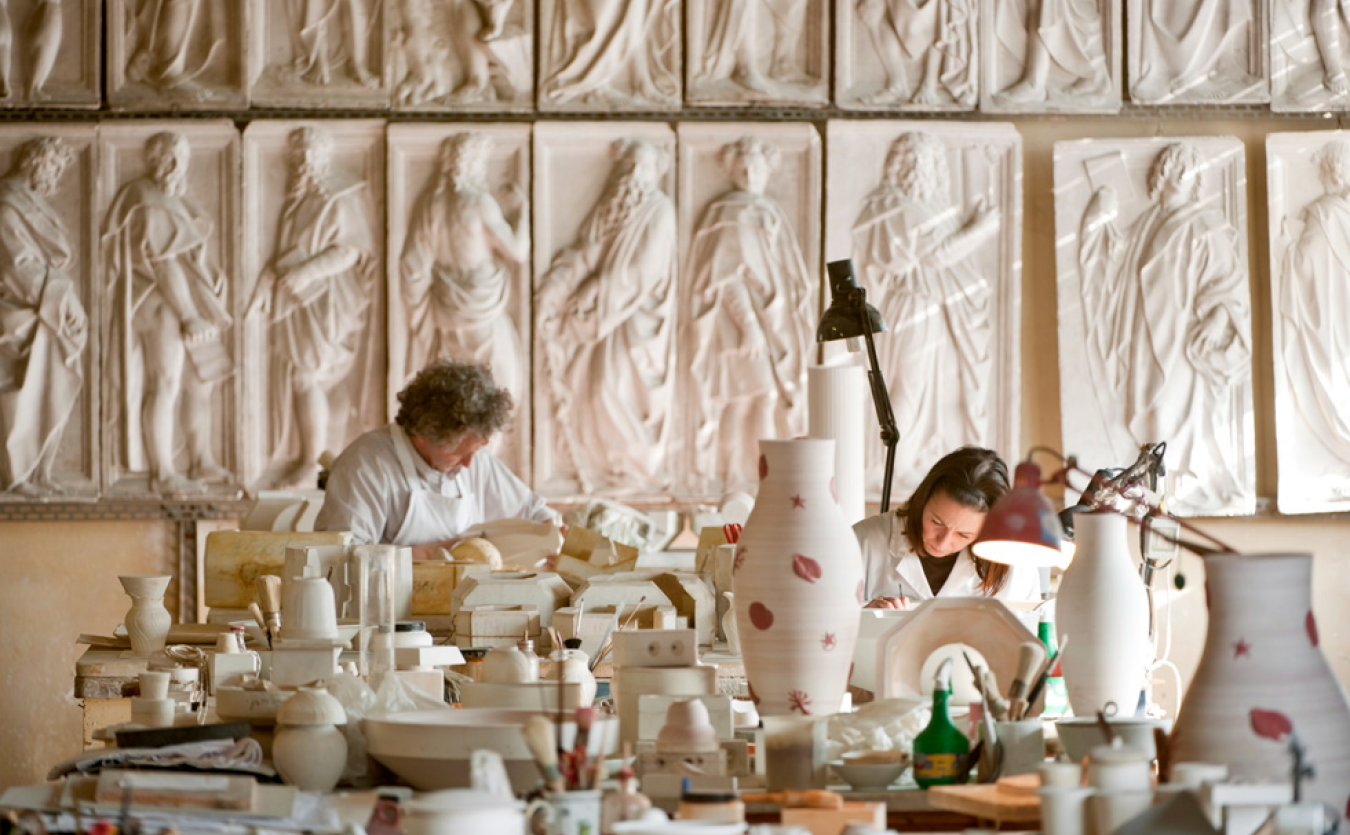 An obsession for beauty. A quest for perfection. For over two centuries, the Ginori Manufactory tradition has been the same as it has always been: turning porcelain into pure beauty. A space for creativity. A place where ancient tradition and modern influence create delicate art. Giving life to porcelains. Synonymous with elegance and refinement, Ginori 1735 transformed art into a beautiful ritual. Evolving as its roots go deeper. Today, the brand expresses Italy's high artistic craftmanship and creativity in porcelain art. With attention to progress and only one muse--excellence, Ginori 1735 continues to be a timeless icon in the 21st century.
La Dolce Vita--the latest Ginori 1735 porcelain. A play between an exotic, colorful garden, a world suspended between idyllic vibrancy, and Greco-Roman feels. Experience pure geometry with harmony and pleasure. Unique, timeless, artistic.
Enjoy Ginori. Enjoy Life.
Live life to the fullest. A colorful table surrounded by a good company is what defines the #LaDolceVitaGinori experience. Bringing the fun to the table. A door to the world of memory and feelings. Each piece in this collection can be playfully combined to create a unique and fun experience.
Oriente Italiano features evocative decorative florals combined with Far Eastern charm and Italian tradition. Adding a personal touch to its family ownership, the playful palette of 10 colors is vibrant, elegant, and chic. Turning simple dinner into a momentous occasion.
Arcadia & The Voyage of Neptune is a land of imagination. Unearthing euphoria with a world of fantastic creatures. Free-spirited and childish joy. An artistic vision explosion of the sea world. A contemporary perception of a classy taste in art.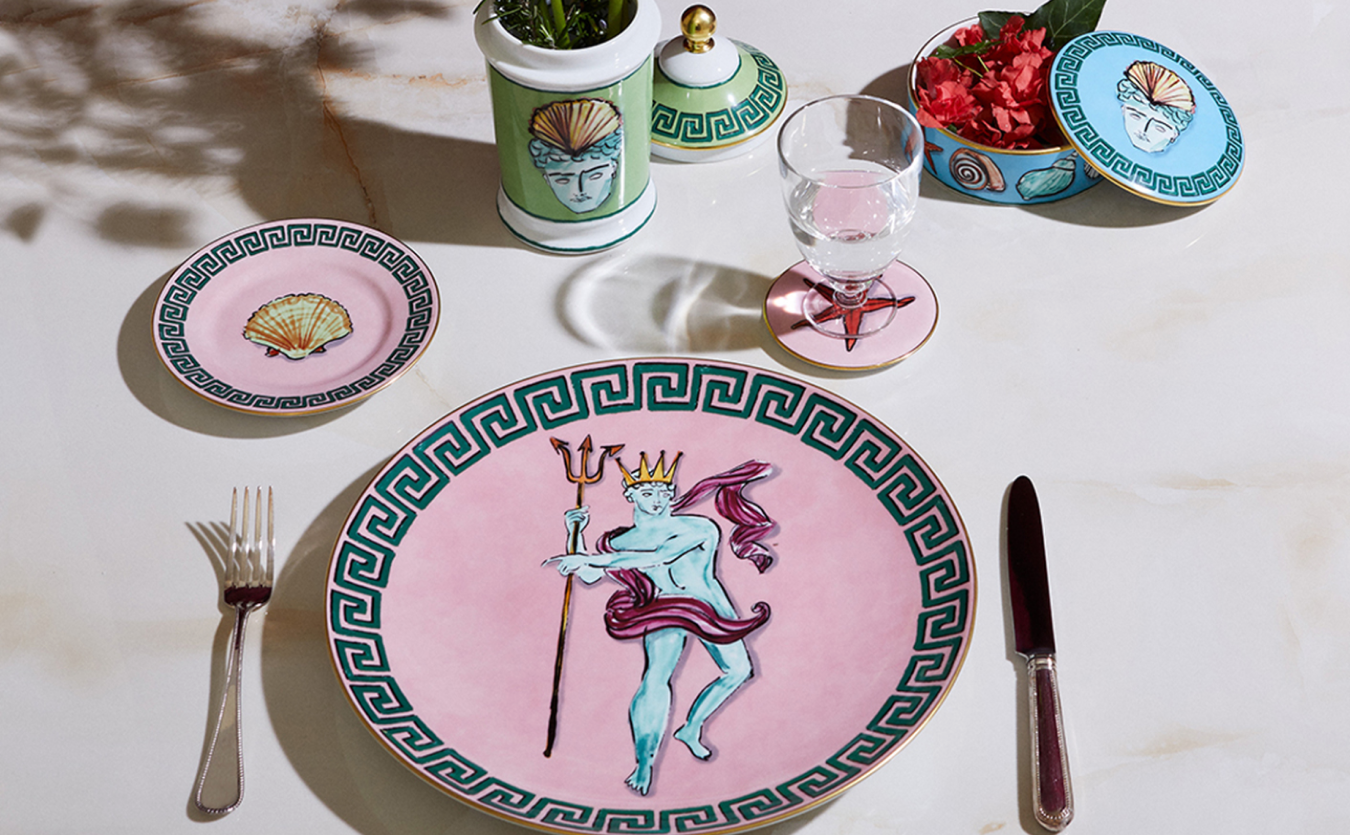 Ginori 1735 #LaDolceVita is a collaboration with the well-known artist, designer, and decorator Luke Edward Hall. His love for antiques and art is a reflection of this collection. Ancient myths and legends inspire him. Giving their clientele a peek inside the fabulous far, away world of old Gods. With Neptune and Salacia as his protagonists, find characters such as mermaids and chariots hand painted on the porcelains.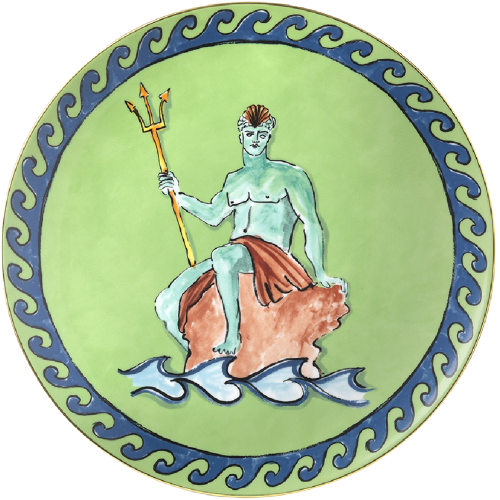 A particularly noteworthy porcelain item from the Neptune's Voyage collection of 1735 Ginori is a presentation plate. Made with the same diameter of 33cm, it includes two types but with a different designs. The first presentation plate is made in pink porcelain, with Neptune standing at the center and holding his trident. With a Greek meander in emerald greens surrounding the dish. The second of Ginori 1735 Neptune's Voyage presentation plates has waves painted on the side in bright green, with blue watercolor paint used for sea foam with Neptune sitting on the rock thinking about his sea kingdom.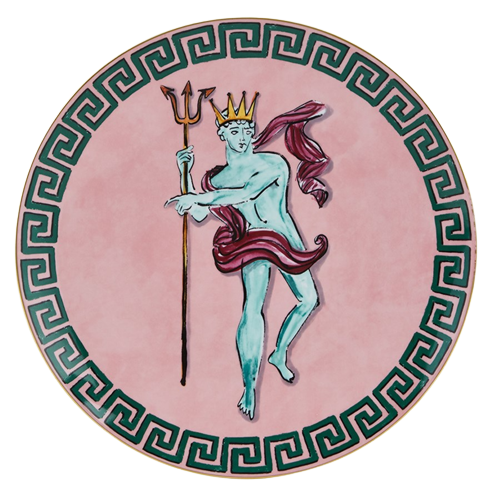 Haute Porcelain For Haute Couture
Ginori 1735 pieces have histories of gracing museums and tables of the wealthiest. They are more than just a porcelain maker. They celebrate happiness, freedom, wisdom, joy, generosity, bravery, and beauty. Their love for beautiful things represents the fragility of Italian art expression.
Competitors are stepping forward with the latest state-of-the-art technologies as the world starts to embrace everything modern. The Ginori touch remains a tale as old as time. The same aroma of turpentine that welcomes their visitor inside is the same smell that's filled the air since 1735. Their every artisan stroke is a story, a memory, an emotion. Indeed, nothing can ever replace handcrafted art. The heart and passion in each making can never be programmed, copied, or duplicated.
La Dolce Vita Ginori 1735 collection is art made for the elite to break the norm. Create your tradition with style with our luxury concierge in Sienna Charles!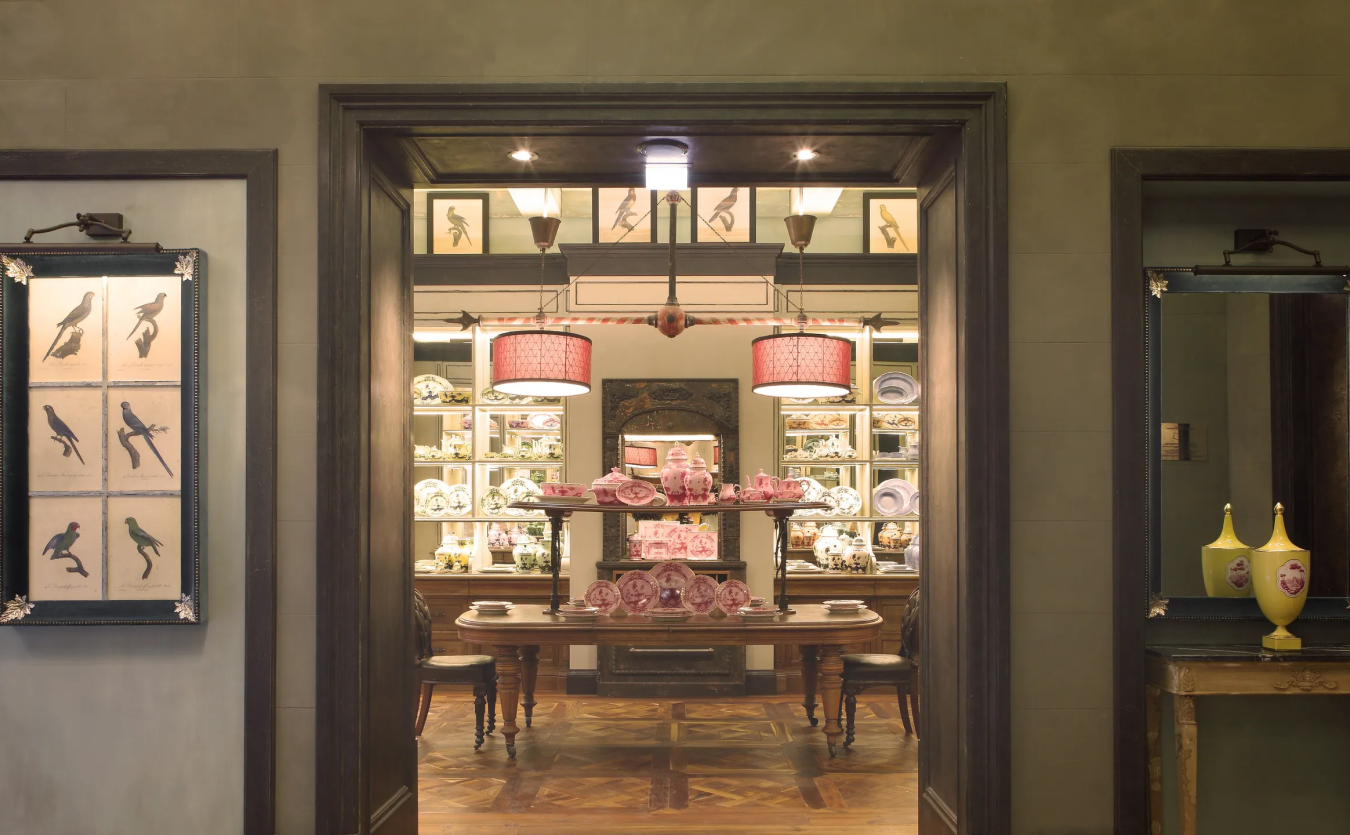 Sienna Charles offers a variety of luxury services to curate your ideal experience
Learn More