Luxury Spas of the Future
Innovative high-tech wellness treatments
lead to ultimate relaxation experiences.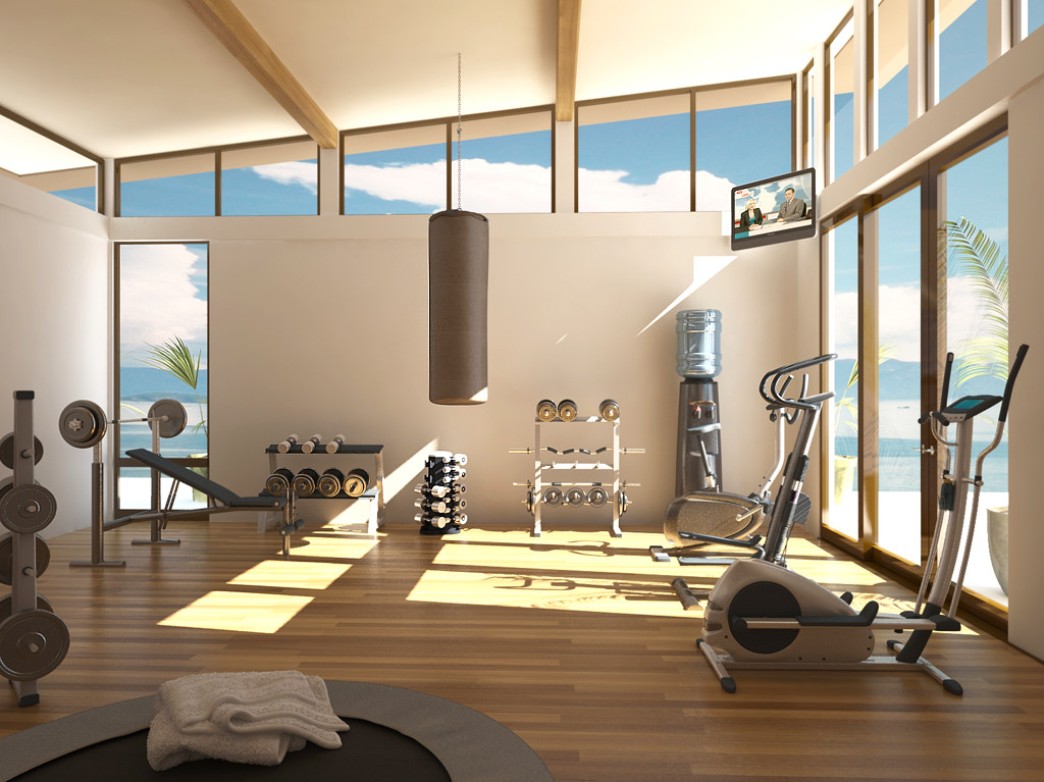 Modern luxury home gyms support our ever-growing focus on wellness
Luxury spa resorts offer more than salt caves and gold foil facials–they are an investment in the mind, body, and soul. The best luxury spas in the world seek to uplift both the corporeal and spiritual body. Meditation, reiki, crystal light therapies, and energy balancing sound therapy are just a few of the treatments offered at ultra-elite wellness facilities.
Recent events have hampered wellness seekers' ability to don kurta pajamas beneath the warm winter sun in Vana or digitally detox at a Bavarian villa. Some luxury spas are still welcoming guests, but the need to adhere to public health guidelines, while necessary, leads to an underwhelming experience far from the otherworldly retreat its patrons seek. The sight of face masks, the constant sanitation of touched surfaces, and the whispered apologies for the new, strict protocols strip the spas of any respite from the outside world they once offered.
| | |
| --- | --- |
| Designers like Bagni Lussuosi help create the perfect oasis of calm in luxury home spas | Meditation spaces, yoga studios and Japanese gardens appear in luxury home wellness sanctuaries |
Despite this, the wellness industry is booming. From successful entrepreneurs to seasoned CEOs, everybody knows that their health is their most valuable asset. And they invest in themselves accordingly. A study conducted by Knight Frank, the real estate giant behind The Wealth Report, found that 80% of their clients are devoting more of their time and assets into personal well-being than ever before and that access to nature and wellness-focused design–such as living walls and meditation rooms–were at the forefront of their minds when choosing an estate. Those who work hard need to rest hard.
Wellness seekers have turned to premier architecture and design firms to build custom wellness sanctuaries on their estates. These firms take a tailored approach to each client's needs, from covering the necessary amenities, such as yoga studios and therapy pods, to creating personalized oasis spaces. They go above and beyond to fulfill every desire, whether it calls for replicating the peaceful calm of Beylerbeyi Hamam or installing a bespoke luxury nails salon.
Dedicated wellness design experts extend the concept of a mind oasis to the rest of the home. They take care of the smallest of details, such as removing audio-visual on/off buttons in bedrooms to ensure a peaceful night's sleep and installing a Ketra lighting system, which modulates the spectrum of light and brightness according to the rhythm of the day. For those residing in large estates with land to spare, authentically crafted Japanese gardens and painstakingly designed wild meadows are medicine for unfulfilled wanderlust. Of course, a home luxury spa isn't complete without the experts who can make the most of each spa machine and treatment. Pedigreed health professionals, in-demand personal trainers, and authentic yogis are always on call to guide each client's wellness journey.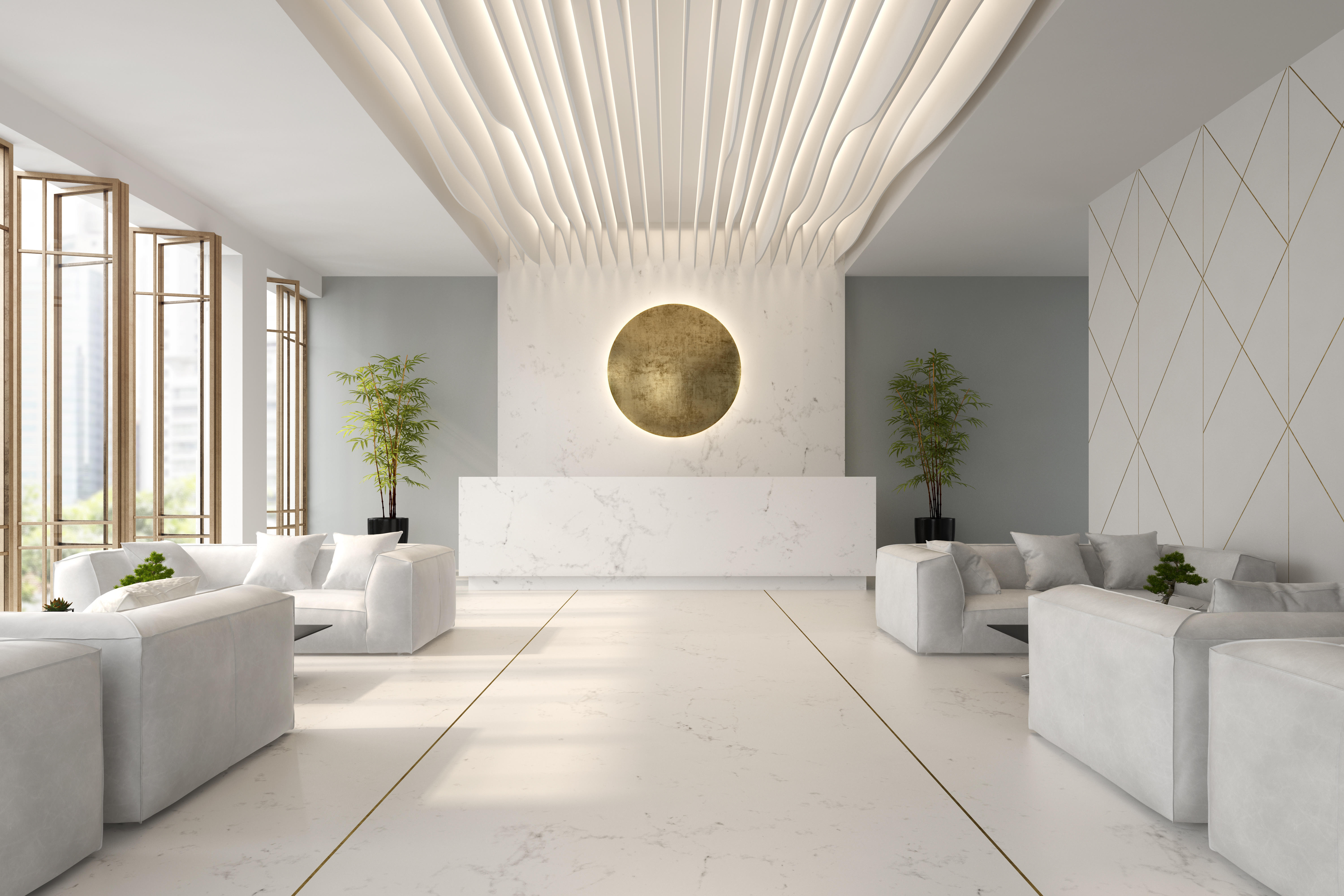 Luxury spas of the future focus on aesthetics, technology and organic elements
HOW THE LUXURY SPA EXPERIENCE WILL CHANGE
The future of luxury spas is a combination of biological and spiritual approaches supported by the latest technological advances. Whether a wellness facility is built into a private estate or located on an exclusive coastal resort, it will adopt a high-tech and holistic approach to wellness. Advanced treatments, such as full-spectrum virtual reality stress management and brain photobiomodulation to boost energy and increase concentration, will soon become the industry standard.
Innovation will be the crux of survival for the luxury spa industry. To entice their clients to return, luxury spas and wellness centers must offer advanced treatments and full-scale experiences that are difficult to replicate at home. A team of wellness experts will carefully construct a wellness plan based on rigorous diagnostics that evaluate every facet of a persons' being. Each treatment will be customized and expertly carried out.
Gone are the days of communal clay baths and fitness rooms. The all suites, all private concept will be adopted to lure clients away from their home wellness sanctuaries. Socially distanced treatments, such as ASMR-optimized, multi-sensory immersions, will allow clients to experience extreme relaxation without ever being touched by a therapist.
A morning spent hiking the trails in the southern New Zealand alps would be followed by a round of diagnostics, a short nap in a hyperbaric oxygen chamber, a soothing afternoon ultrasound facial carried out to the beats of customized sound therapy, with the day ending in a four-course dinner featuring medicinal ingredients and a late-night stint in a Sonic Sauna. Luxury spa resorts will craft perfect, personalized experiences for each client.
Hire South America's most trusted wellness guru, build a luxe spa suite from the ground up, or experience the best in eastern and western regenerative medicine at a Spanish wellness clinic. Whatever your wellness journey requires, our luxury lifestyle concierge covers everything you need to obtain excellence in every facet of your life. Become a Sienna Charles member to gain access to our world-class network of the most in-demand wellness experts, personally vetted by Jaclyn Sienna India, to ensure sublime luxury.
Sienna Charles offers a variety of luxury services to curate your ideal experience
Apply for membership