The Best Superyachts Debuting at the Monaco Yacht Show
There is no better place in the world for yacht shows than Monaco.
In the superyacht calendar, the Monaco Yacht Show is the most anticipated event of the year. If you plan to charter, buy or build the yacht of your dreams, our luxury travel concierge will arrange your attendance at this event. The show is always exceptional and this year was no exception.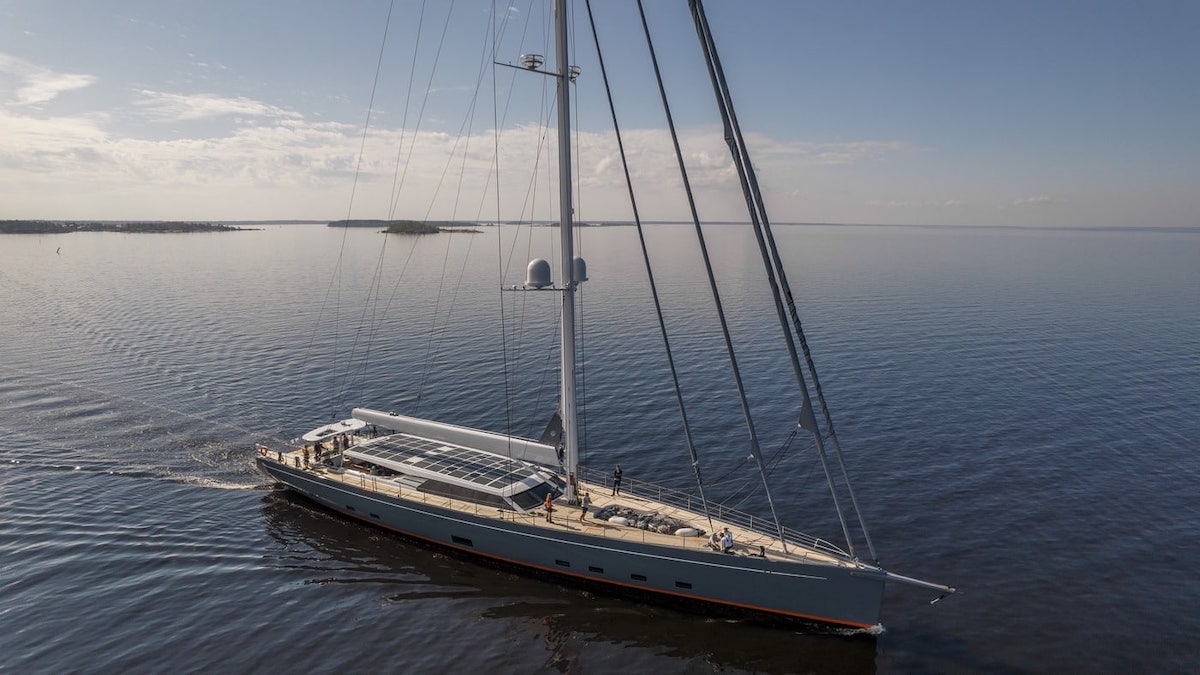 Baltic 146 Path
Yacht Show in Monaco
Monaco Yacht Show (MYS) is an international trade show held in Monaco every year by the British company Business and Publishing Group (BBPG) since 1991. MYS takes place at Port Hercules, Europe's largest in-water display of luxury yachts.
After a year of canceled shows, yacht aficionados and builders were anxious to attend this year's event, and it most certainly did not disappoint.
In an attempt to create a more exclusive atmosphere, the structure of this year's show had an intimate feel to better connect builders and buyers better. There were 80 superyachts on display, including 32 launches, with 350 exhibitors.
The Monaco Yacht Summit, organized by the Monaco Yacht Show (MYS), was a well-attended part of the four-day event. This summit gives industry leaders a place to connect. This year's event was attended by designers, brokers, superyacht builders, and financial advisors-all bringing their unique expertise to the table. The summit is open to yacht owners, charterers (with interest in expanding their knowledge), and end-user clients and their representatives, as well as private wealth managers.

Feadship Viva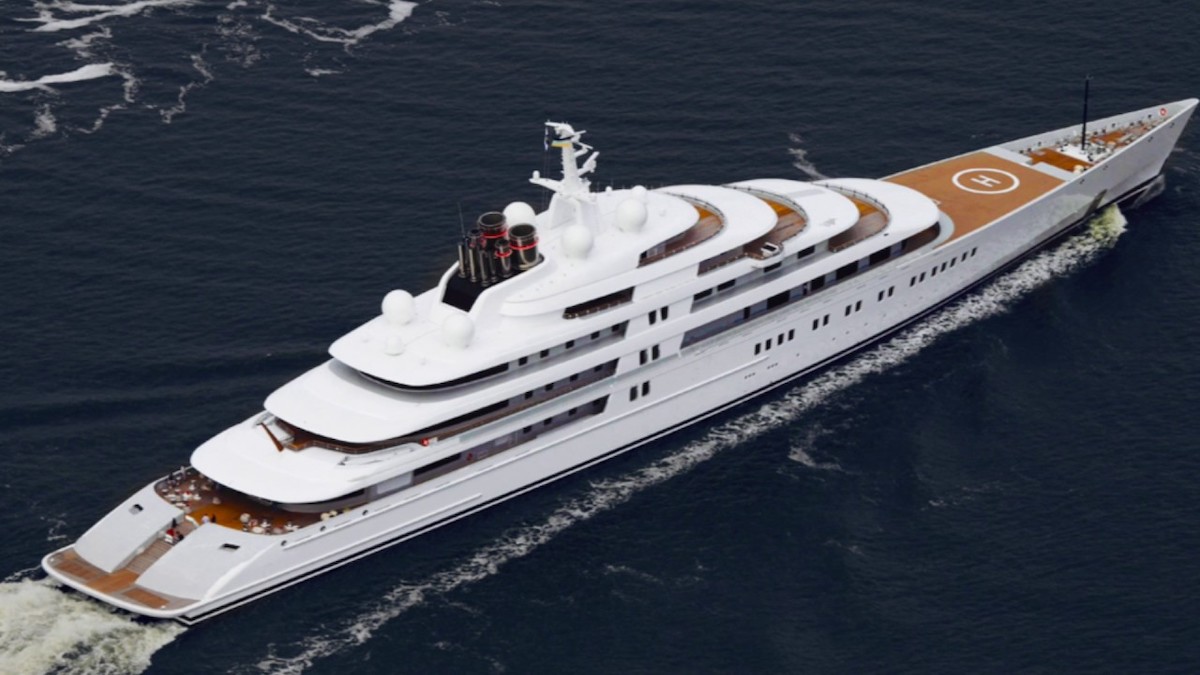 Azzam, Lurssen Yachts
Luxury Super Yachts
Listed below are some of the extraordinary luxury superyachts which made their public debut.
IJE Benetti
At 354 feet long, IJE was the largest luxury superyacht at this year's (2021) Monaco Yacht Show and the flagship of Benetti's fleet. With five decks, it offers guests an unparalleled level of luxury in collaboration with Burgess.
The classic exterior profile, created by RWD (UK design firm) and the in-house interior design team at Benetti, has made this imposing vessel a favorite among yacht enthusiasts and industry professionals.
Pierluigi Ausonio's design features a steel hull with an aluminum superstructure. A 14.5m beam and a gross tonnage of 3,367 tonnes provide a voluminous indoor and outdoor living space. Some of her outstanding features include an array of water toys, a huge swimming pool, a movie theatre, a fire pit, and an observation deck.
On the foredeck, she can carry two tenders measuring 14m, and an additional tender measuring 10m in the tender garage below. Additionally, there are eight Jetskis available for ultimate water fun.
Azzam, Lurssen Yachts
Designed by Lurssen Yachts, Azzam was the largest yacht in the world in 2019.
The yacht measures 592 feet and is eight inches in length. Owner Mubarak Saad Al Ahbabi helped design this incredible yacht from the ground up. With a top speed of 31 knots, the yacht's sleek exterior design finish is the work of Nauta Yacht Design, while Interiors with French finishes inspired by the 19th century are the work of Christophe Leoni.
Feadship Viva (308 Feet)
Using a hybrid propulsion system, the 308-foot Viva can cruise at a comfortable 12 knots on diesel-electric power, use far less fuel, and emit fewer emissions.
Studio De Voogt and Azure designed its three tiers of wraparound glass that allow extraordinary views throughout the vessel.
Baltic 146 Path (146 Feet)
This 146-foot sailboat from Baltic Yachts is designed for both circumnavigation and competitive racing around the globe. The private owner ordered the vessel intending to travel around the world in style
Plans for his luxurious superyacht were made possible by Path's advanced composite construction, which included a lifting keel, twin rudders, and a luxurious interior with a large salon, accommodation for 18 guests, and a full-beam owner's suite.
Al Said, Lurssen
Launched by Lurssen in 2007, this yacht was then the second-largest yacht globally, measuring 508 feet and six inches in length. Although the vessel is large, its speed isn't affected, and she still travels up to 20 knots.
Despite being in the fifth position, this beauty's features are still top-notch. There is a lot of capacity on Al Said. It can accommodate 65 guests and 150 crew members.
Designed by Espen Oeino and built by Jonathan Quinn Barnett, Sultan Qaboos of Oman owns this luxurious superyacht. Al Said is most famous for its concert hall, which can accommodate an orchestra of 50 along with the helipad, cinema, and six open decks.
Heesen Moskito (180 Feet)
Heesen's 180-foot Moskito is an excellent new-build yacht to charter if you want to enjoy fuel-efficient cruising in balmy Bahamas waters. By implementing FDHF, Van Oossanen Naval Architects have designed a steel-hulled, IMO-tier III compliant yacht that can reach speeds of 15.5 knots while maintaining a range of 4,500 nautical miles at 13 knots.
In addition to the 883-square-foot master suite and full-beam sky lounge, the Moskto has a 760-ton interior volume with an oceanside spa located on the lower deck.
Yas, Abu Dhabi Mar
Despite being at the end of this list, the Yas is the 10th largest superyacht with a length of 462 feet and seven inches. Built from a navy frigate from 1978 purchased by the Navy of the United Arab Emirates, the Yas is around 40 years old. The hull of the vessel has been rebuilt and redesigned with new material in Abu Dhabi. The interior features gorgeous glass structures designed by Pierrejean Design Studio in Paris.
Yas luxury superyacht can accommodate up to 60 guests and about 56 crew members. Yas' steel hull doesn't slow down the yacht's fluidity, and it has a top speed of 26 knots despite its age.
AB 100 Superfast Superyacht
The new AB 100 Superfast Superyacht was a massive hit at this year's show. Featuring a top speed of 60 knots and a cruising speed of 52 knots, this 30m yacht offers unmatched seakeeping and comfort; there is no doubt that this yacht sets a new benchmark for the market.
If you missed this year's show, make sure to check out the 2022 Monaco Yacht Show to admire the latest yachts coming on the market!
Sienna Charles offers a variety of luxury services to curate your ideal experience
Learn More