An Exquisite Autumn Escape: Momiji-gari in Japan
Every season in Japan is incredible, but nothing compares to the glory of autumn. As the warmth of summer fades, leaving just a hint of fragrant pink cherry blossoms lingering in the soft air, a stunning natural phenomenon called Momiji-gari emerges in the land of the rising sun.
Named after the tradition of "hunting red leaves" by the locals, Momiji-gari is a sight to behold. As far as the eye can see, the lush leafy green of summer transforms into a fiery blaze of color, as countless leaves blend together to create a powerful vision of vivid red, brilliant orange and buttery yellow. This magnificent display of nature's impeccable beauty is best observed from the mountains, just like the locals did back in the Heian period.
There are many ways to experience Momiji-gari, but for Sienna Charles' discerning travelers, the preferred way is surrounded by luxury and timeless beauty. And there is no better place to find this than in one of Tokyo or Kyoto's many 5-star hotels. These ancient capital cities are a unique blend of modern comfort and futuristic technology with millennia-old traditions, which create an ideal backdrop for an unforgettable escape.
Sienna Charles members experience Momiji-gari with exclusive access to the best luxury hotels and Michelin star restaurants in Japan. Our luxury travel concierge service designs exquisite escapes for the world's most discerning clientele and ultra-high-net-worth individuals. Each trip meets our members' personal desires and exceeds their expectations.
Tokyo
The moment you disembark from your private jet at Narita International Airport, your chauffeur will whisk you away on your journey to Tokyo, the capital city of Japan. Tokyo is a city of stunning contrasts, where traditional temples and shrines emerge from the shadows of skyscrapers, and Shinto weddings joyously take place in front of neon signs advertising futuristic technology.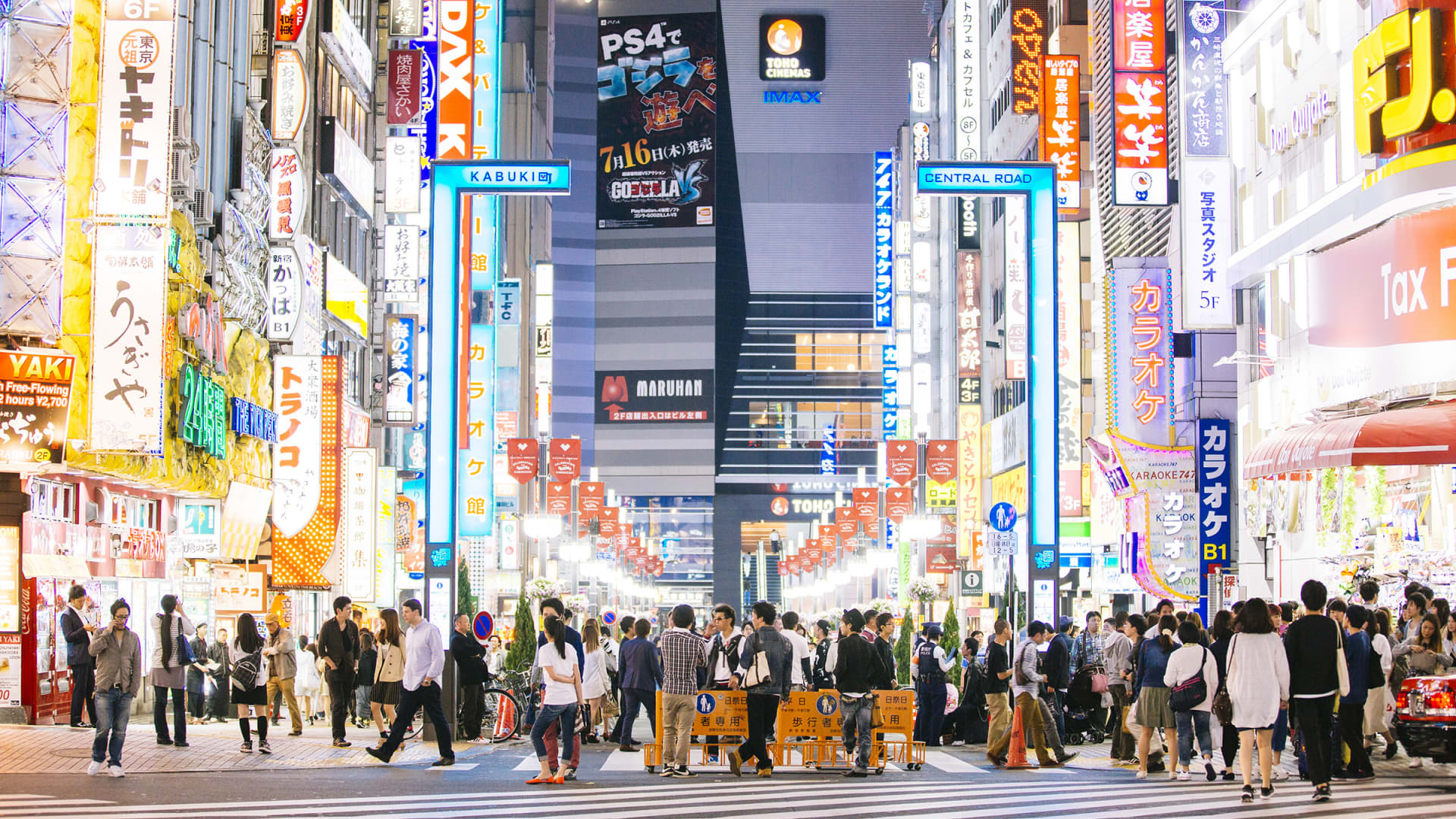 Stay
Tokyo boasts some of the finest 5-star hotels in Japan, and Sienna Charles leverages the longstanding relationships we have nurtured with them to provide exclusive access for our members. Our travel concierge service is available 24/7 whenever our members wish to book a luxury stay at a 5-star hotel in Tokyo.
Aman Tokyo
Located in the heart of the business district atop The Otemachi Tower, Aman Hotel is one of the most phenomenal luxury hotels in Tokyo. When you step out into the 33rd floor's sprawling reception area, it's like arriving in utopia. Stone rises elegantly above a 4,500-square-foot entryway lined with washi rice paper shoji lanterns, and sunlight dapples a lobby filled with ikebana flower arrangements and a crystal pond surrounded by rock gardens. The space feels both infinite and intimate, and guests often feel as if they've transcended reality when they visit this 5-star hotel in Japan.
Sienna Charles members enjoy the most expansive luxury suite while staying at this pristine luxury hotel in Japan. Crafted with impeccable design derived from traditional Japanese homes, the suite has a separate bedroom and living and dining area and offers unparalleled views of the Imperial Palace Gardens and East Tokyo.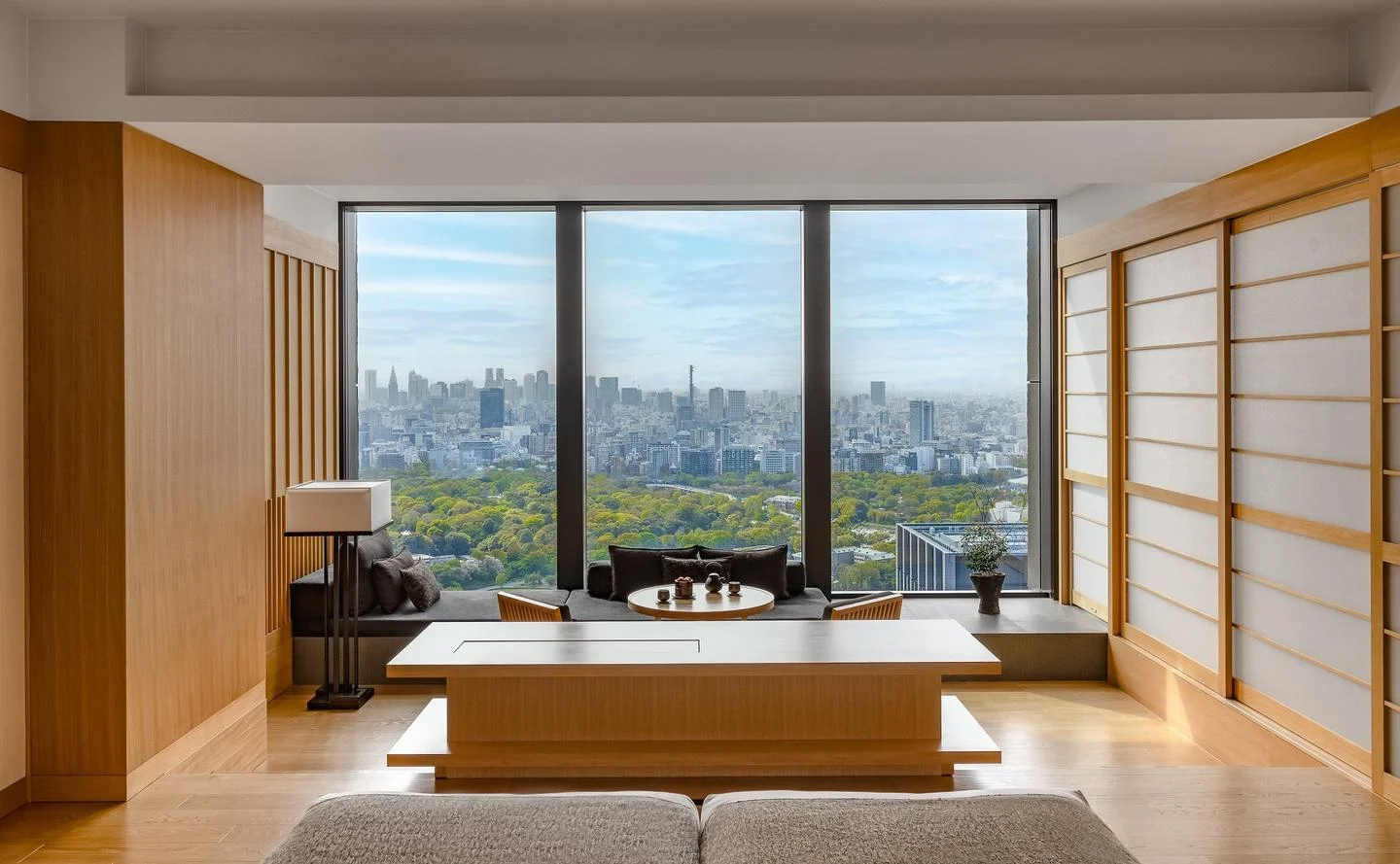 Palace Hotel Tokyo
Set in a premier location, The Palace Hotel is one of the finest 5-star hotels in Tokyo. Floating above the city on a highrise in the Marunouchi business district, it overlooks the Imperial Palace Gardens and commands majestic views of Mt. Fuji on clear days. One of the draws of this 5-star hotel in Japan is its impressive exterior, which is matched by its grand marble atriums, world-class suites and eight restaurants and bars.
One of the finest luxury hotels in Tokyo, it offers some of the most spacious luxury suites in the city, which include a living room, dining room and kitchenette, plus a large master bedroom complete with a walk-in closet and dressing area. Included with your stay at one of the premier luxury hotels in Japan is a personal butler, 24-hour room service and access to the hotel's exclusive lounge.
Momiji-gari
in Tokyo
Once you are ready to explore, head into the Imperial Palace East Garden to inhale some fresh autumn air and watch the brilliant golden ginkgo leaves and vibrant mulberry trees reflect off the sparkling pond. The Garden, which is a short stroll from Aman Tokyo and The Palace Hotel, is not only stunning, it is also rich with history. Once the main line of defense for the Edo Castle, it is known as the honmaru (main circle) and ninomaru (secondary circle). As you wander around the grounds, you may recognize original structures, such as the moat, walls and entry gates.
Sienna Charles members can enjoy their upscale Momiji-gari experience with a private helicopter tour over awe-inspiring Mt. Fuji and the captivating surrounding countryside, followed by an intimate gourmet lunch at one of Tokyo's Michelin star restaurants. After a glorious day, relax and rejuvenate in one of Japan's traditional onsen baths at a luxury ryokan in the Hakone area before heading back to your luxury hotel in Tokyo.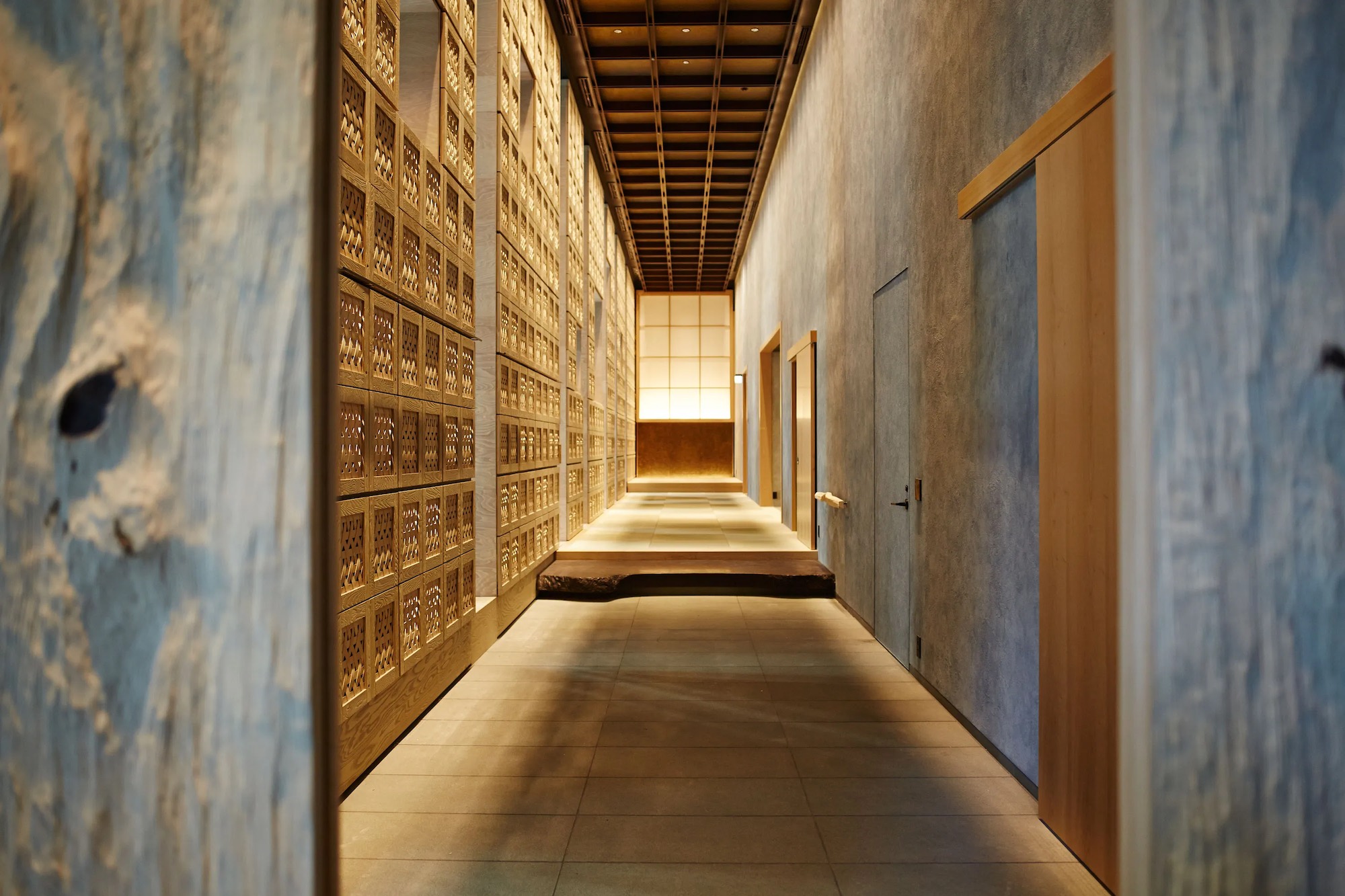 Dine
To complement the unique escapes and luxury accommodations, Sienna Charles delivers an immersive dining experience in the finest Michelin star restaurants in Tokyo. Our team of luxury travel concierge professionals precisely execute handcrafted moments that reflect the deepest desires of our members. With 24/7 text and email services, and a mobile app to access the trip itinerary, our members receive a seamless and unforgettable experience. Enjoy impeccable luxury with Sienna Charles.
Kagurazaka Ishikawa
Nestled in the secluded streets of Kagurazaka, Tokyo's former geisha district, Ishikawa is a short stroll from the Aman Tokyo Hotel. A classic kaiseki (traditional multi-course Japanese meal) establishment, this sanctuary has remained one of the eminent Michelin star restaurants in Tokyo since its debut in 2008.
After crossing a threshold sprinkled with water, in keeping with Shinto tradition, Kimono-clad ladies politely escort guests into a haven of pale wood and clean lines to one of the seven counter seats or into one of four private dining rooms. Chef and owner, Hideki Ishikawa, prepares each meal dictated by the season, incorporating only the freshest and finest ingredients. The kaiseki experience is furthered with delicate ceramic ware hand-selected from all around Japan.
Sushi Saito
Discerning travelers flock to Tokyo from all around the globe to enjoy the innovative dining experience at Sushi Saito, one of the most in-demand Michelin star restaurants in Japan. Surrounded by a tasteful and classic atmosphere, guests enjoy Sushi Saito's delicate and enticing sushi, along with their proprietary sushi rice, which is lauded as the key to the restaurant's success.
Owner and chef, Takashi Saito, has been mentored by some of the world's most renowned chefs, and their guidance has served to elevate his dedication and skill. His commitment to using only the freshest and highest quality in-season ingredients enables him to create an innovative new menu daily. Dining at Sushi Saito is an extraordinary experience that won't soon be forgotten.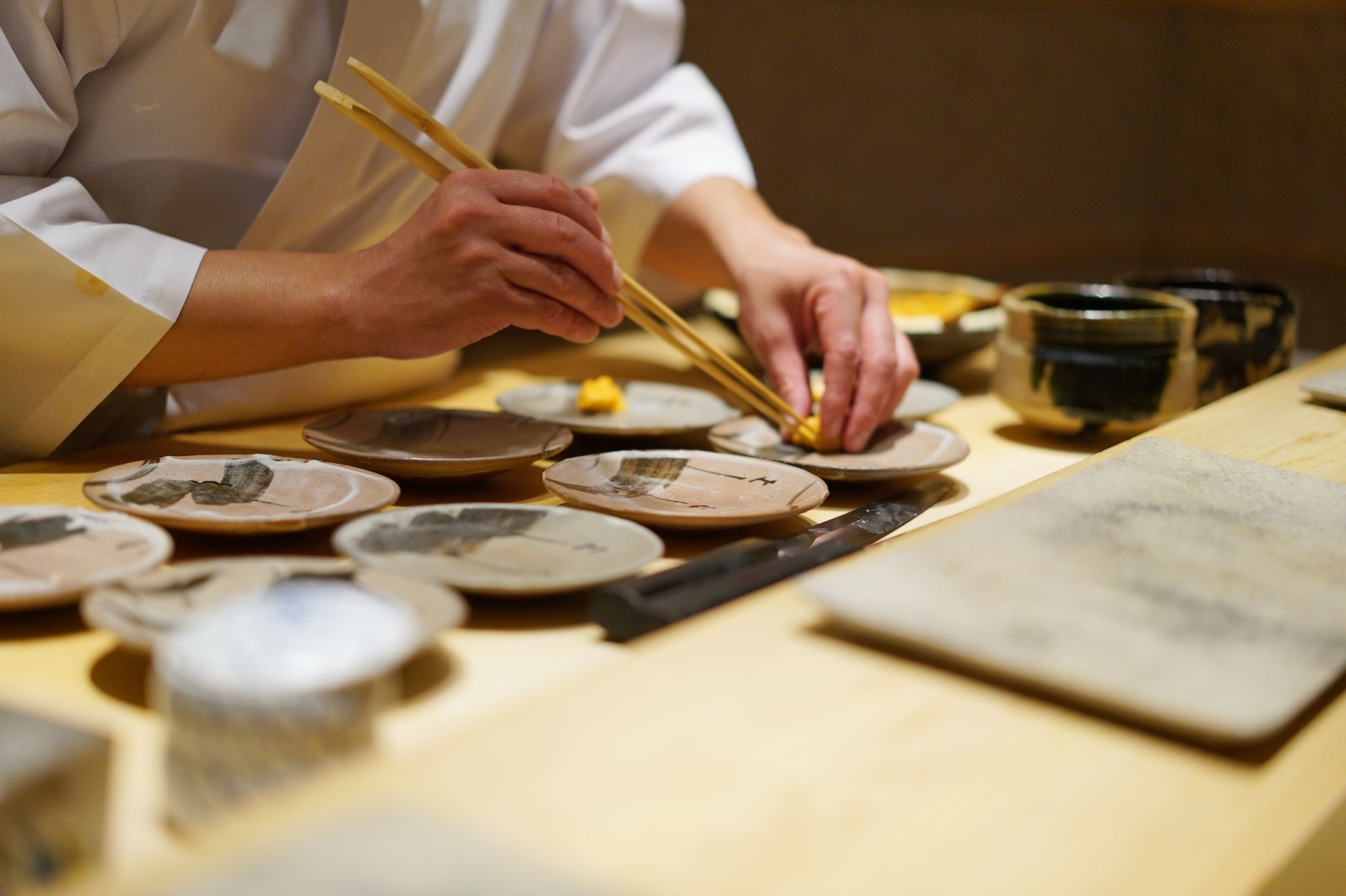 Explore
Once you've absorbed the wonders of Tokyo, get ready to embark on an adventure to beautiful and historical Kyoto. The journey to reach your destination is an experience in itself as you travel either by one of Japan's futuristic bullet trains or high above the sky in your own private helicopter. Upon arrival, you will enjoy a day of exploring and fine dining in the city of refinement and culture, before returning to unwind in your luxury accommodations.
Kyoto
Momiji-gari is one of Kyoto's most popular autumn activities, and Michelin star chefs participate with menus that highlight the natural beauty of the season. Partaking in the culture and cuisine of Kyoto during Momiji-gari is an unforgettable experience.
Dine
Our luxury travel concierge insider knowledge and connections allow our members to secure reservations at the most coveted restaurants. Whether you seek a traditional Japanese dining affair or something more contemporary, Sienna Charles delivers the best of what Kyoto has to offer.
Kichisen
Kyoto's Michelin star restaurants are some of the most coveted dining experiences in all of Japan. And one of the most sought-after is Kichisen. Guests travel from far and wide to enjoy Kichisen's savory Kyoto-style kaiseki cuisine while surrounded by the breathtaking beauty of the changing leaves.
The enjoyment of the multi-course meal, which includes seasonal dishes made with the freshest locally sourced ingredients expertly prepared and exquisitely presented, is elevated by the immersion into such phenomenal natural beauty.
Sienna Charles members enjoy exclusive access to reservations that are nearly impossible to secure through other channels. Our travel concierge service meticulously handles every detail of your curated experience so that all you need to do is sit back, relax and enjoy a world-class dining experience.
Honke Tankuma Honten
This restaurant's name pays homage to its founder, Kumasaburo, and his hometown of Tamba. Under the guidance of the current, second-generation chef, diners sample seasonal Kyoto delicacies such as wakatakeni in spring, hamo and Yanagawa-style baby taro potatoes in summer and tai in autumn and winter. While every season's offerings are magnificent, Honke Tankuma Honten is renowned for its winter menu, which includes the "Uzura Manju" and Horaku egg dish. Also replete with vegetarian options, the restaurant offers private dining or seating on the tatami terrace from May to September.
Sienna Charles has cultivated longstanding relationships with many exclusive restaurants so that our members can enjoy fine dining experiences at the best Michelin star restaurants in Japan.
Momiji-gari
in Kyoto
Although Momiji-gari can be enjoyed anywhere in Kyoto, Sienna Charles delivers a unique and luxurious twist on the traditional. You will enjoy a private luxury car to tour the city on your hunt for the ultimate vantage point, and our team will provide insight into the best ways to experience the history and culture of Kyoto. Your exhilarating adventure will conclude with an intimate meal at one of Kyoto's Michelin star restaurants, followed by a luxurious night's sleep in the comfort of a 5-star hotel.
Transcend the Ordinary with Sienna Charles
Give yourself the gift of unbounded freedom and experience the majestic beauty of Japan with a Sienna Charles membership. Our luxury travel concierge service perfectly executes every detail and delivers a unique experience infused with culture, history and beauty.
With Sienna Charles, the limitless life of zeitaku awaits. Your exclusive luxury trip to behold the breathtaking beauty of Momiji-gari and rejuvenate in one of Japan's finest luxury hotels is just the beginning.
Sienna Charles offers a variety of luxury services to curate your ideal experience
Apply for membership