UR Spa At The Ruma: A Secret Asian Halcyon Escape Within The City
Encapsulating all forms of holistic mind, body, and soul experience.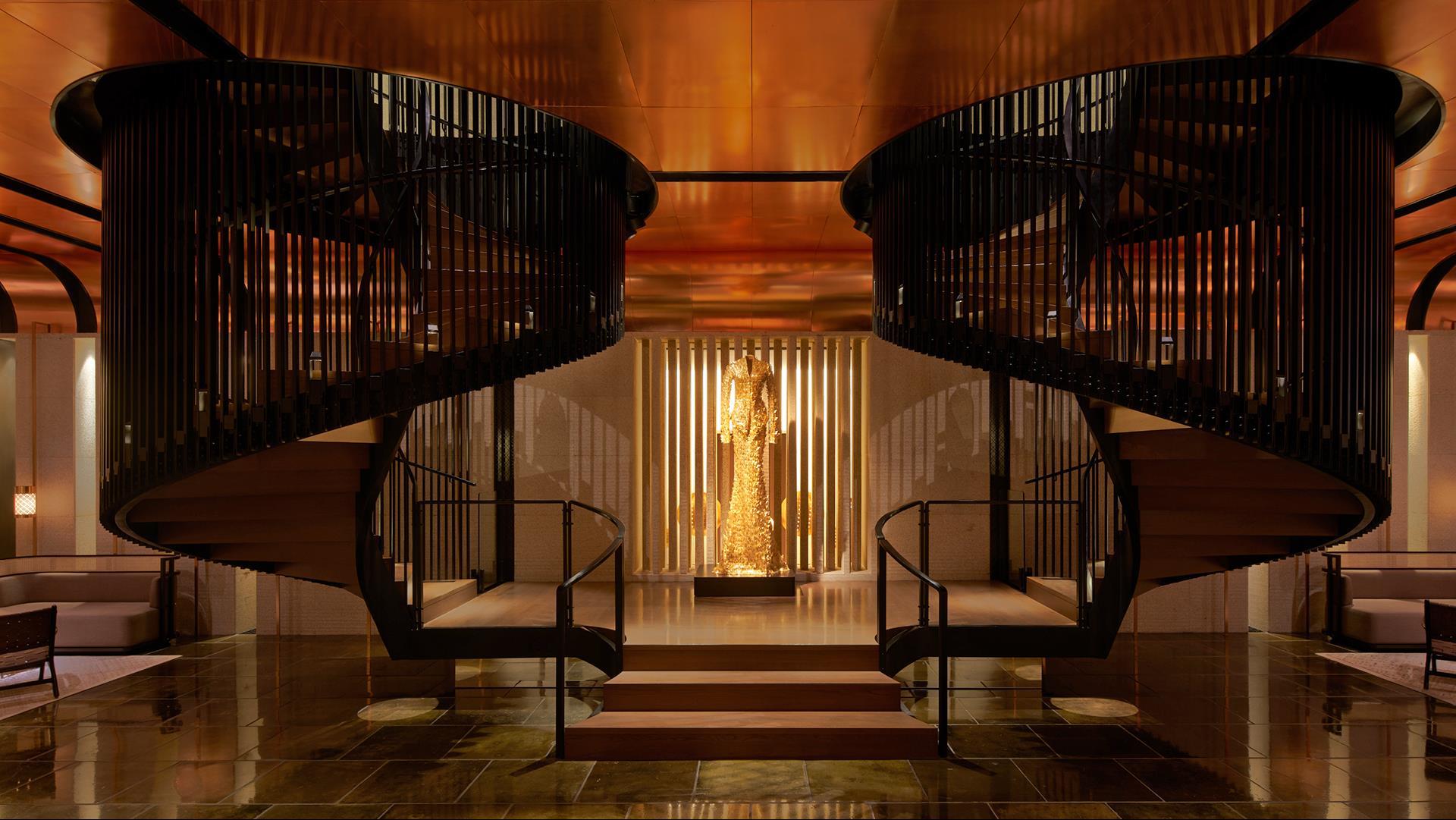 An oasis of serenity in the heart of the bustling city of Kuala Lumpur. The UR Spa at The Ruma offers luxury treatments that embrace the wisdom of Malaysian indigenous tribes and modern science to create healing, relaxation, and rejuvenation that others aren't even aware of. A tranquility ritual welcomes all guests – a series of deep breaths while inhaling mildly scented botanicals and a light Kabat stretch.
The Malay Art of Urut
Women in Malay communities have practiced Malaysian traditional massage techniques for centuries, passing down their knowledge from generation to generation. However, it is not documented. A Malay woman who knows this art of massage practices it intuitively.
Urut is Malay for massage. This inspired the name– UR Spa. From the indigenous tribe of the rice-growing region of Tuaran, north of Kota Kinabalu, their healing practice and method were born out of the need to ease the pain of working in the paddy fields.
Urat (veins) and angin (wind) are a Malay massage's principles. The therapist's kneading strokes with herbal oils focus on the nervous system, blood, and lymphatic vessels that relieve the body's stress. As culture evolves, the essence of its unique diversity comes together with a combination of different practices. Weaving Asia's distinctive ancient healing methods and modern advancement, the Malaysian nurturing touch continues to provide authentic experiences. Calming and soothing the senses as it slowly works out the kinks in the body. Expanding their age-old practices promises an extraordinary experience and soul-healing treatments.
Restorative rituals, nature's wisdom, and the innovation of the way ancient holistic healing practices to modern science and tailor-made treatments. This won UR Spa at The Ruma an award of 'Best Digital Detox' in 2021 BURO Beauty Empties. Luxurious handcrafted experiences with locally-inspired authenticity, UR Spa is a unique luxury spa & wellness experience and yet another excuse to explore Malaysia Truly Asia.
| | |
| --- | --- |
| | |
| Poolside at The Ruma Hotel and Residences | UR Spa Treatment Room |
The Core Principles of UR Spa: Modern Science. Ancient Healing
Located across the 6th floor of the 5-star spa The Ruma hotel along with a 24-hour state-of-the-art gym and seamless access to the hotel's pool area and SANTAI Pool Bar and Lounge. One of the most luxurious experiences starts at the entrance of the spa. Hand-woven dried palm leaves by women from Terengganu lined the walls. The bed is covered with Malaysian batik sheets. Mesh underwear, robe, or sarong are offered for the guest to change into one of their private bathrooms. An electronic safe is also available for valuables with hangers for clothing. Blocking the concrete jungle outside is the outdoor terrace with a day bed enveloped by tall, leafy plants. A choice to play curated relaxation music or the guests' very own playlist. Comfort is always their top priority. With a welcome drink of Asam boi and ginger ale, enter a calmer state of mind to completely unwind and relax. With only five luxurious treatment rooms total, including a couple's suite, reservations are made weeks if not months in advance.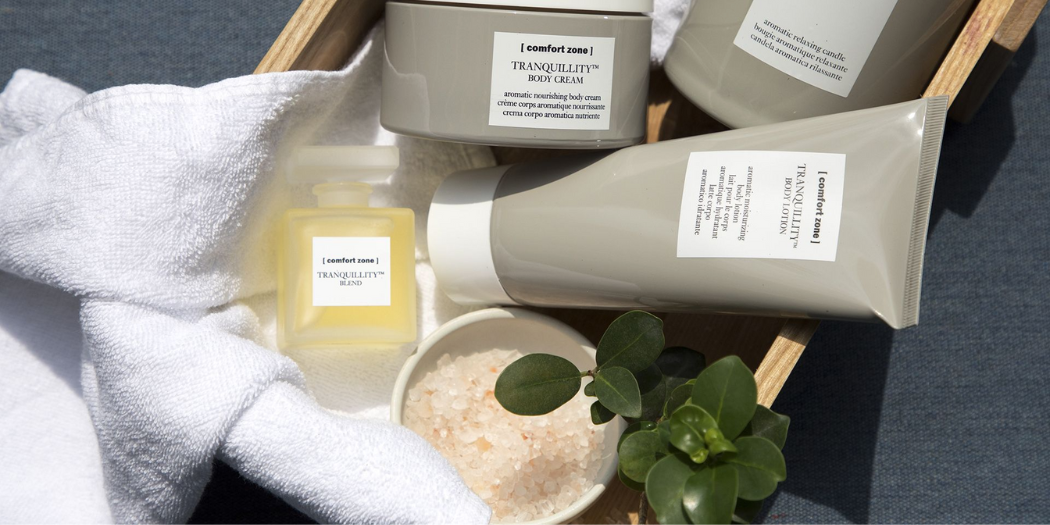 ComfortZone Tranquility Set
Empowering a regenerative society with exceptional values and sustainability commitments, UR Spa offers a luxurious day spa and customized solutions with ComfortZone. ComfortZone is a world leader in the advanced science of wellness products that helps emotional wellbeing and gives extraordinary results. Indulge in this hidden chic urban spa and be pampered and nourished inside and out. The city and the hectic pace of everyday life can take a toll on anyone, and this holistic experience is well-deserved. Encouraging rapid healing and relieving body aches and pain. Rejuvenate and detox with the calm energy from the spa's traditional & modern touches.
Core Therapies Offered
UR Ageless: An advanced natural facial that leaves the skin looking radiant and flawless.

UR Active: A rejuvenating treatment that provides vitality and renewal

UR Vital: A full-body scrub and massage with Italian Grotta mud masks for those suffering from stress

UR A Warrior: A treatment that strengthens the body and mind

UR A Goddess: Restorative and nourishing balm for city dwellers seeking relief.

Urut Scalp Massage: Releases tension and relieves pressure on the head's nerve endings, especially if migraines or headaches are constant. This treatment also restores blood flow and equanimity.

Urut Abdominal Massage: Contains a specially formulated herbal oil blend to help with internal wind, digestive issues, abdominal bloating, fluid retention, as well as post- or prenatal care for women

Silat Stretch: This technique is part of the Malay Silat martial arts and is designed to open and lengthen the body.

Dusun Inan Body Therapy: An award-winning treatment derived from an age-old traditional therapy practiced by the Lotud Dusun tribe from Northern Borneo.
UR Spa offers more than these treatments. With UR SPA, you can enjoy the world's first innovative solution for beauty and wellness. With M3, you can choose from 7 non-invasive treatments - Radio Frequency, Ultrasound Liposuction, No-Needle Mesotherapy, Ultrasound, Diamond Microdermabrasion, Cavitation Peeling, and Dermomassage. Literally, feel lighter. Let go of the weight of stress, especially on the shoulders and the back. Tangible, genderless result-driven beauty and wellness treatments at UR Spa complement the fusion of modern and ancient healing.
Melt into the tropical sanctuary in the middle of the city for a complete luxury wellness retreat. May it be a quick 30-minute break or a full day ritual, get a customized experience of traditional Malay and modern science therapy.
SIENNA CHARLES OFFERS A VARIETY OF LUXURY SERVICES
TO CURATE YOUR IDEAL EXPERIENCE
BECOME A MEMBER